An excellent event. We had a positive experience at the 5th IFN Australia Forum with good participation.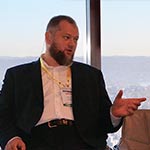 Almir Colan
Director, Australian Centre for Islamic Finance
Australia Forum 2018
A good event, well organized.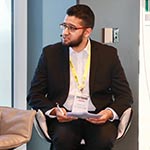 Muzzammil Dhedhy
COO, Hejaz Financial Services
Australia Forum 2018
The vast majority of speakers were very informative and professional.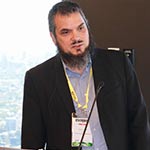 Hakan Ozyon
CEO, Hejaz Financial Services and Senior Portfolio Manager, Global Ethical Fund
Australia Forum 2018
Thanks for having me at this very high-profile event and allowing me to speak and learn and share views at the dialogue. I am sure IFN Events will be followed in the future and participants will be waiting for it.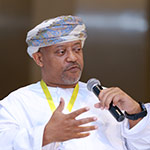 Sulaiman Hamad Al Harthi
Deputy CEO - Islamic Banking ,Islamic Banking Group Bank Muscat
Oman FOrum 2018
Thanks and appreciation for the excellent organization of the forum. It was also our pleasure to participate in the prestigious event. We look forward to 2019's edition too.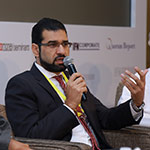 Khalid Al Kayed
CEO, Bank Nizwa
Oman FOrum 2018
We were very pleased with the attendance of all the major banks and fintechs from India, Pakistan, Iran, and Bahrain that participated. It was a small setup but one of the very well-organized and compact ones. On behalf of Monami Tech, we appreciate the exposure and hope to be considered for speaking opportunities in the future.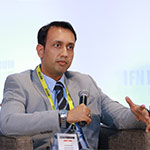 Chitrajit Chakrabarti
VP International Business, Monami Tech
Oman FOrum 2018
Good conference and quite impressive. I had to run and attended for a short time. Well done!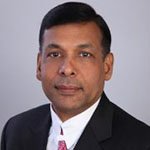 Sanjay Arora
Managing Director, Fixed Income Capital Markets, Raymond James
US Forum 2017
The 2017 IFN Turkey Forum hosted in Istanbul was a very impressive event. Although it was a smaller event in terms of size, the caliber and diversity of participants, expertise and networking were brilliant. It's an excellent platform to explore the fundamentals of Islamic finance and innovation plus collaboration opportunities in the world of Islamic finance.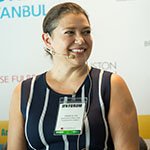 Didem Altop
Managing Director, Endeavor Turkey
Turkey Forum 2017
The IFN is the main forum in Turkey gathering the major market players in the Turkish Islamic finance community. Attending the event is always eye-opening and a pleasure for Paksoy to join every year.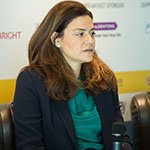 Sera Somay
Partner, Paksoy
Turkey Forum 2017
The IFN conference brought together experienced, well-versed and knowledgeable stakeholders from across the region, one of the best events of its type I have attended. The event was well organized, but what really stood out were the quality, knowledge and caliber of the conference speakers and panelists; they know their subject matter, and speak from experience. For the attendees, the conference provided greater insight to the topic of Islamic finance and specifically for Turkey, some of the challenges and potential solutions to grow the market. I'm looking forward to next year's event.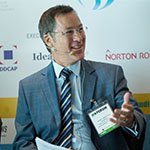 Grant Griffiths
Chairman, Institute of Risk Management Regional Group (Turkey)
Turkey Forum 2017
The IFN Europe Forum provided a useful platform for the ongoing dialogue between government, regulators and industry participants on how the Islamic finance industry may be encouraged to reach its full potential. The robustness of the discussions was testament to the key role the UK and its firms can and have to play in shaping the future direction of the industry both in the UK and elsewhere.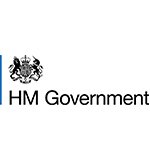 HM Government
Europe Forum 2017
The IFN Dialogue was a very worthwhile session allowing regulators, government and practitioners to exchange views and opinions on the current state and future opportunities within the Islamic finance sector. Given the wide range of relevant discussions, I would support any proposal that this should be established as a regular meeting group.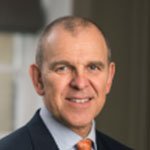 Duncan Steele-Bodger
CEO, QIB UK
Europe Forum 2017
It was a pleasure to take part and good to see the turnout and quality of attendance and discussions.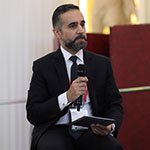 Muneer Khan
Partner, Financial Markets, Simmons & Simmons Middle East
Europe Forum 2017
First things first, I really need to thank you for your continuous support and for doing the utmost to make our participation at your event both seen and enlightened. Thank you so much! On ourside, we're hoping to be continuous supporters of your venture that does so much to spread the word about Islamic finance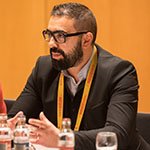 Rachid Ouaich
Managing Director/Head of European Operations, Wafra Capital Partners
Europe Forum 2017
Very professionally organized event with an excellent turnout. I hope to contribute again next year.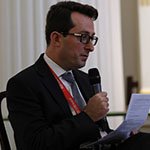 Abradat Kamalpour
Partner, Ashurst
Europe Forum 2017