4th September 2023
Mansion House, London
IFNUK2023
Growing from strength to strength, Europe's longest-running Islamic finance conference will once again take place in London in the majestic Mansion House under the patronage of the Lord Mayor of London.
Supported by His Majesty's Government, TheCityUK and The City of London, IFN UK Forum is a fixture in the calendars of Islamic finance professionals in the region, attracting an international profile of bankers, investors, intermediaries and service providers.
Differentiated by its quality on-stage discussions and unparalleled networking opportunities, the IFN UK Forum continue to uphold itself as a pillar for productive Islamic finance engagement, capacity building and driver for further growth in Europe.
We were delighted to be back in the conference rooms in 2022 following a near two-year hiatus, and it seems you were too.
We saw capacity audiences for the UK, Asia and Islamic Sustainable Finance & Investment Forums, and strong numbers everywhere else. We believe 2023 will surpass pre-pandemic numbers in all our core markets.
We have also learned much this past year and will implement the following:
The Forum format is essential in certain markets, and will remain in London, Muscat and Kuala Lumpur in 2023.
Our exclusive Dialogues have been warmly welcomed by all those participating and attending, and we will increase this offering in 2023, with events in Dubai, Riyadh, Doha, Jakarta, and Manama.
Live streaming has not taken off as many expected. However, watching recorded content has skyrocketed — certainly for us anyway. So, all Forums will be recorded and posted online for our global audience within a week of each event.
But, as our audiences enjoy recorded content, we will be organizing various country and sector 'OnAir' events and posting online for all to view.
Islamic sustainable is big. Our ISFI Forum in Kuala Lumpur in 2022 was outstanding and will remain for 2023. And, with COP28 in the UAE in 2023, we are introducing the ISFI Dialogues, which will be held in Dubai.
We are excited for the new year and look forward to welcoming you to our events and assisting in the continued global growth of the Islamic financial markets.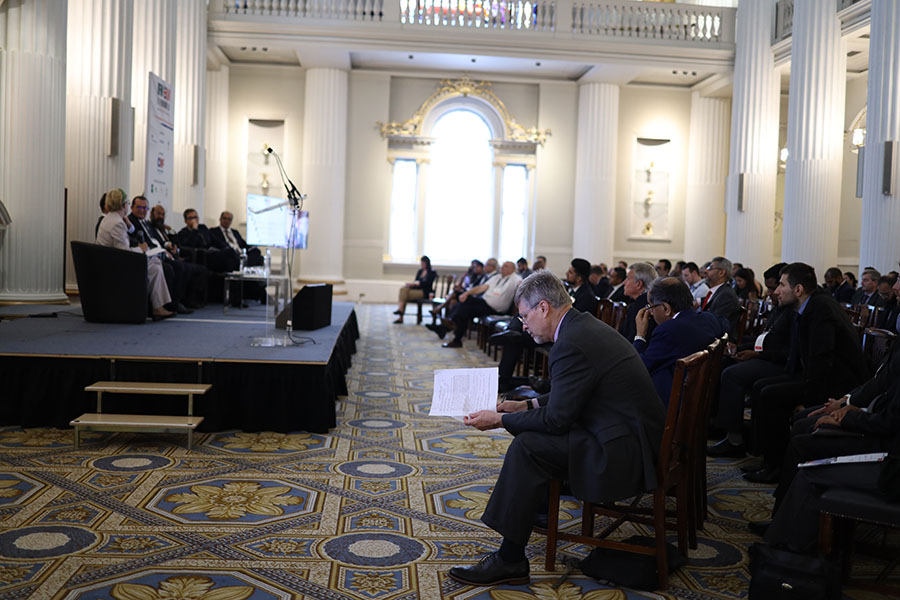 9.05 – 9.15
Welcome Address
Alderman Vincent Keaveny, Representative of The Lord Mayor of the City of London
9.15 – 9.25
Keynote Address
Lord Johnson, Minister of State, Department for Business and Trade
9.25 – 10.45
UK Islamic Finance's Comparative Advantage - Developing Financial Architecture to Ensure Continued Competitiveness
How do we collectively ensure the continued development of UK financial architecture as a platform for the creation and support of new Islamic financial services and Halal Economy focused businesses? How does the UK build on its competitiveness as a global Islamic finance hub and a centre for regulatory and legislative developments for Islamic Fintech? How can Islamic finance in the UK help develop public/private sector funding for SMEs, start-ups, and early-stage businesses? How do we encourage the expansion of core Islamic retail financial services, including extending savings options, pension and Takaful solutions, and student financing schemes? Would UK Islamic finance benefit from the development of specific alternative finance legislation, and if so, what form would this take? Would the sector benefit from a modified regulatory model with less capital constraints? Finally, how do we measure and evaluate tangible recent progress achieved by the UK Islamic financial services sector? We seek the views of an expert panel.
Panelist:
Dr Mohamed Damak, Senior Director, Global Head of Islamic Finance, S&P Global Ratings
11:15 – 12.15
Bespoke Tailoring in the United Kingdom - Developing Innovative Islamic Structured Finance Solutions
The UK achieved several firsts, including the first Sukuk issuance backed by an export credit agency. What was the legacy of this transaction for UK Islamic financial services? How can the UK fully leverage on its reputation for innovative structured financial products and services and cement its position as an arranging centre for international Shariah compliant transactions? Assessing the potential for Shariah compliant securitization in the UK market – identifying suitable underlying assets and employing innovative structures. Does the UK regulatory and tax environment still require modification for Islamic capital markets and structured finance activities? Can structures such as Tawarruq and Wakalah be further deployed in Shariah compliant capital raising? Examining further innovation in Shariah compliant structured products and where they might be applied: the example of repo and repo to maturity. We ask a respected panel to assess the development of this key market.
12.15 – 13.15
Shariah Compliant Direct Investment, Real Estate, Private Equity and Alternative Assets – Cross Border Opportunities
The UK as an investment destination for Shariah compliant direct investment – an update of active sectors and activities. What is the continued role and scale of Shariah compliant real estate assets in the UK? How do we position the UK as a centre for originating alternative asset classes, and what opportunities are on offer. Structuring co-investments between domestic UK investors with international Shariah compliant investors – the potential for real estate and direct investment transactions. Building on the success of the Battersea redevelopment: structuring deals that incorporate elements of real estate, capital markets, and cross border investment. With Tawarruq enjoying a privileged tax position for cross border UK investment, is it now a funding structure of choice?
14.00 – 15.00
Positioning the United Kingdom as a Leader in Ethical and Shariah Compliant Asset and Investment Management
Does the UK still enjoy a competitive advantage in the facilitation of ethically and socially responsible investment management? Where and how do faith-based investment solutions play a role in today's UK market? What are recent innovations in Islamic investment products based on assets such as gold, and what potential does such innovation offer? What is the continuing role of Shariah compliant fintech in the development of investment management solutions? How will the development of fully Shariah compliant ISAs influence the UK investment management sector? How do systematic tilts in portfolio allocation as a result of Shariah screens affect how ESG integration is approached? How are UK investors encouraging portfolio companies to consider and manage long term climate related risk and social impact? What are investment managers doing to address green, social and impact washing? Finally, what is the impact of Sustainable Finance Disclosure Regulation (SFDR) and changing materiality thresholds for achieving Article 8 and 9 classifications? We ask an expert panel.
15.00 – 16.00
The Next Step: The Strategic Development of Islamic Sustainable Finance and Investment
The nexus of UK Islamic finance and the path to COP28 – what role should the UK government and financial institutions be playing? How do we further encourage UK Islamic financial institutions to develop Shariah compliant sustainable retail products, including mortgages? Adopting climate risk ratings and external review – what more can companies and financial institutions do to measure climate risk, while developing credible strategies to mitigate such risks? What is UK Islamic finance's role in innovative initiatives such as the global market for voluntary carbon credits? With carbon credits being recognised as Halal, what financial structures could fossil fuel-dependent OIC countries use to raise financing? How do thriving sectors such as the European hydrogen market secure access to UK Shariah compliant capital? Finally, how can Islamic capital market transactions continue to be structured in accordance with domestic and international regulator-driven sustainability frameworks?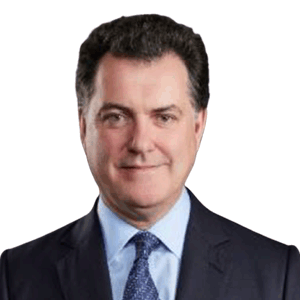 Alderman Vincent Keaveny
Representative of The Lord Mayor of the City of London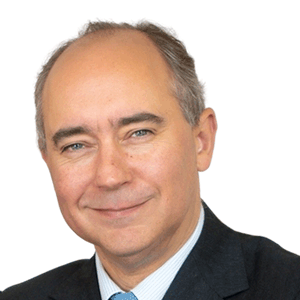 Lord Johnson
Minister of State, Department for Business and Trade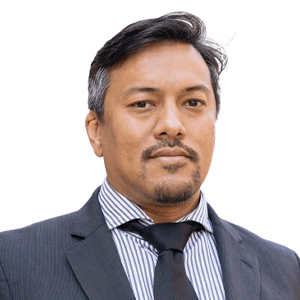 Amir Firdaus
Partner, CFO, OFFA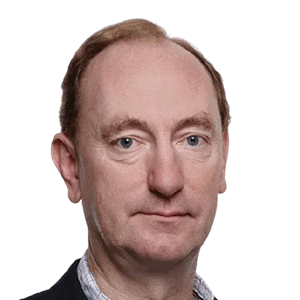 Henry MacNevin
Associate Managing Director, Moody's Investors Service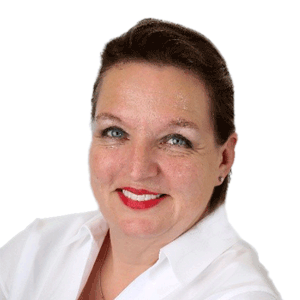 Dr Natalie Schoon
CEO, REDmoney Consulting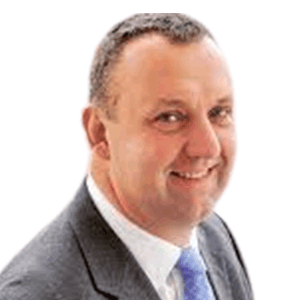 Richard Thomas
Managing Director, Sustainable Economy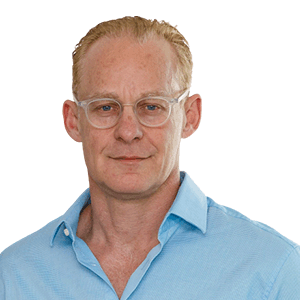 Dr Scott Levy
Founder, Al Waseelah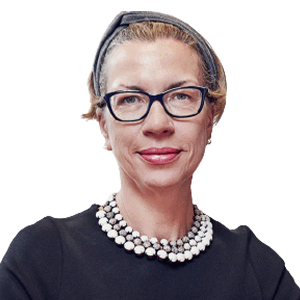 Stella Cox
Managing Director, DDCAP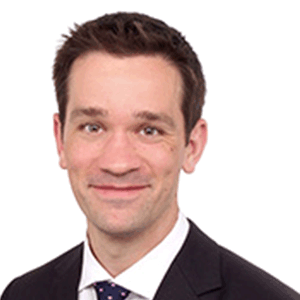 Tom Reynolds
Partner, Trowers & Hamlins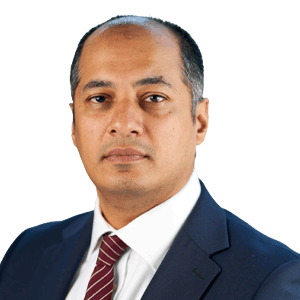 Dr Usman Chaudry
Chief Risk Officer and Executive Director of the Board, Gatehouse Bank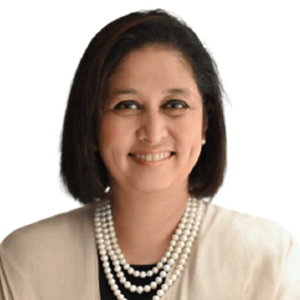 Zalina Shamsudin
Head of International Programmes, Climate Bonds Initiative
The Previous IFN UK Forum
IFN UK Forum 2022
The 14th IFN UK Forum, the Islamic finance industry's longest running and leading European event, was again held in London, at Mansion House under the patronage of the Lord Mayor of London and fully supported by Her Majesty's Government, TheCityUK and The City of London.
Quite simply, the annual IFN UK Forum is the most significant day for Islamic finance in Europe, attracting regulators and the industry elite from around the world in possibly the most historic and stunning venue available.
The IFN UK Forum 2022 continued to uphold itself as a pillar of exchange of information, strategy, and growth in the Islamic finance sector for the UK, Europe and beyond through unparalleled expert panel discussions, private networking and exclusive dialogue sessions.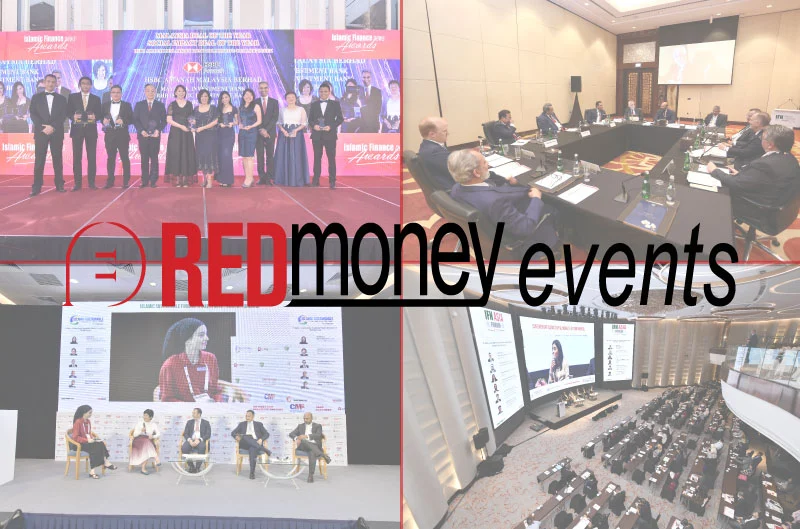 REDmoney events designs, organizes and hosts industry-leading conferences, forums, roadshows, seminars and dialogues focusing on the Islamic financial markets across a global, regional and national level. Leveraging an exceptional network of the industry's elite and supported by the expertise of the REDmoney publishing and seminars divisions, REDmoney Events are able to provide access to a unique array of influential speakers, panelists and participants from a cross-section of the global industry to debate the most significant issues affecting the Shariah compliant financial markets.
REDmoney events are differentiated by their complimentary yet qualified attendance structure, ensuring the highest quality of both delegates and contributors. Comprehensive and cutting-edge, attendance ensures exclusive access to the leaders in their field across all sectors and markets.
TThe annual IFN Asia and IFN UK Forums are categorically recognized as their continent's leading industry events since their inception in 2006 and 2007 respectively. The Dialogues series has also become an integral element of the REDmoney events series and have cemented their position as leading, must-attend, events. In 2022, we introduced the Islamic Sustainable Finance & Investment Forum, which was an enormous success, and will become a mainstay.
For any inquiries contact us
Our team will be glad to answer any questions you may have about this event.