4th September 2023
Mansion House, London
#IFNUK2023
Growing from strength to strength, Europe's longest-running Islamic finance conference will once again take place in London in the majestic Mansion House under the patronage of the Lord Mayor of London.
Supported by His Majesty's Government, TheCityUK and The City of London, IFN UK Forum is a fixture in the calendars of Islamic finance professionals in the region, attracting an international profile of bankers, investors, intermediaries and service providers.
Differentiated by its quality on-stage discussions and unparalleled networking opportunities, the IFN UK Forum continue to uphold itself as a pillar for productive Islamic finance engagement, capacity building and driver for further growth in Europe.
We were delighted to be back in the conference rooms in 2022 following a near two-year hiatus, and it seems you were too.
We saw capacity audiences for the UK, Asia and Islamic Sustainable Finance & Investment Forums, and strong numbers everywhere else. We believe 2023 will surpass pre-pandemic numbers in all our core markets.
We have also learned much this past year and will implement the following:
The Forum format is essential in certain markets, and will remain in London, Muscat and Kuala Lumpur in 2023.
Our exclusive Dialogues have been warmly welcomed by all those participating and attending, and we will increase this offering in 2023, with events in Dubai, Riyadh, Doha, Jakarta, and Manama.
Live streaming has not taken off as many expected. However, watching recorded content has skyrocketed — certainly for us anyway. So, all Forums will be recorded and posted online for our global audience within a week of each event.
But, as our audiences enjoy recorded content, we will be organizing various country and sector 'OnAir' events and posting online for all to view.
Islamic sustainable is big. Our ISFI Forum in Kuala Lumpur in 2022 was outstanding and will remain for 2023. And, with COP28 in the UAE in 2023, we are introducing the ISFI Dialogues, which will be held in Dubai.
We are excited for the new year and look forward to welcoming you to our events and assisting in the continued global growth of the Islamic financial markets.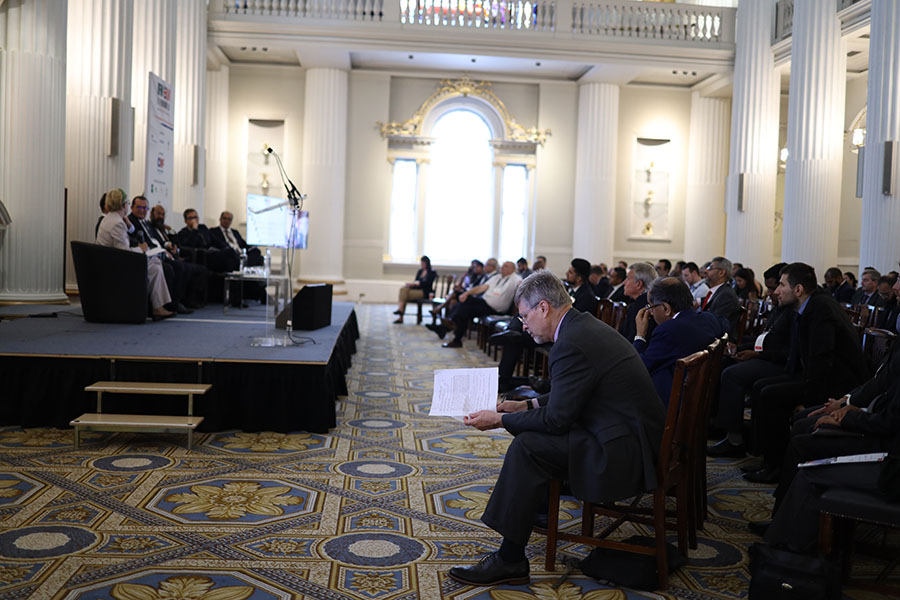 The Previous IFN UK Forum
IFN UK Forum 2022
The 14th IFN UK Forum, the Islamic finance industry's longest running and leading European event, was again held in London, at Mansion House under the patronage of the Lord Mayor of London and fully supported by Her Majesty's Government, TheCityUK and The City of London.
Quite simply, the annual IFN UK Forum is the most significant day for Islamic finance in Europe, attracting regulators and the industry elite from around the world in possibly the most historic and stunning venue available.
The IFN UK Forum 2022 continued to uphold itself as a pillar of exchange of information, strategy, and growth in the Islamic finance sector for the UK, Europe and beyond through unparalleled expert panel discussions, private networking and exclusive dialogue sessions.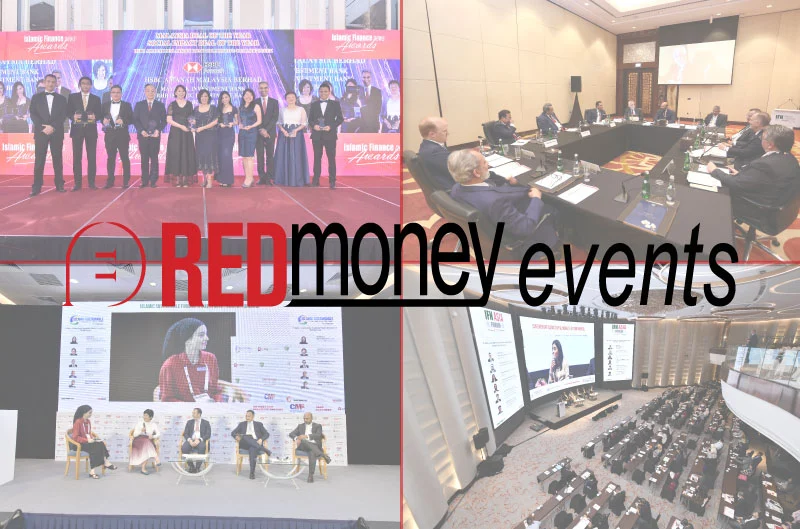 REDmoney events designs, organizes and hosts industry-leading conferences, forums, roadshows, seminars and dialogues focusing on the Islamic financial markets across a global, regional and national level. Leveraging an exceptional network of the industry's elite and supported by the expertise of the REDmoney publishing and seminars divisions, REDmoney Events are able to provide access to a unique array of influential speakers, panelists and participants from a cross-section of the global industry to debate the most significant issues affecting the Shariah compliant financial markets.
REDmoney events are differentiated by their complimentary yet qualified attendance structure, ensuring the highest quality of both delegates and contributors. Comprehensive and cutting-edge, attendance ensures exclusive access to the leaders in their field across all sectors and markets.
TThe annual IFN Asia and IFN UK Forums are categorically recognized as their continent's leading industry events since their inception in 2006 and 2007 respectively. The Dialogues series has also become an integral element of the REDmoney events series and have cemented their position as leading, must-attend, events. In 2022, we introduced the Islamic Sustainable Finance & Investment Forum, which was an enormous success, and will become a mainstay.
For any inquiries contact us
Our team will be glad to answer any questions you may have about this event.