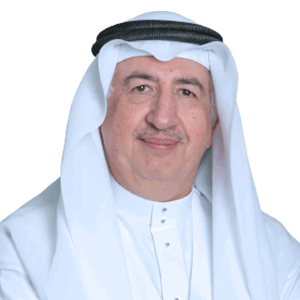 Hani Salem Sonbol
CEO, International Islamic Trade Finance Corporation and Acting CEO, General Manager, Islamic Corporation for the Development of the Private Sector
Eng. Hani Salem Sonbol, CEO, International Islamic Trade Finance Corporation (ITFC) and Officer in Charge Chief Executive Officer of The Islamic Corporation for the Development of the Private Sector (ICD)
Eng. Hani Salem Sonbol's career in Development Banking started three decades ago, where he served in many technical and leading positions across the Islamic Development Bank (IsDB) Group. Eng. Hani accumulated diverse knowledge and experience during his career in positions as technical advisor to the President IsDB, Director of the IsDB Group President's Office, Director of IsDB Group Regional Office Morocco, Director Trade Finance and Promotion Department, and Deputy CEO ITFC, and Acting Chief Executive Officer at Islamic Corporation for the Insurance of Investment and Export Credit (ICIEC). Eng. Hani is a Saudi National, obtained an Associate of Arts Degree from Marymount California University, USA; Bachelor's Degree in Civil Engineering from Bluefield State University, West Virginia; and master's degree in Engineering Management with honors from George Washington University, USA. In addition, he obtained several distinctive Executive leadership development programs at Harvard University, USA, and London Business School England.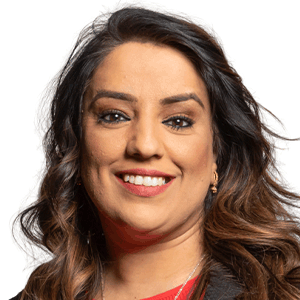 Naz Shah
Member of Parliament
Naz Shah is the member of parliament for Bradford West and Labour's shadow minister for crime prevention. First elected in 2015, Naz subsequently went on to retain her position in both the 2017 and 2019 general elections with increased majorities. Her past roles include being a member of the Home Affairs Select Committee, PPS to the shadow chancellor, shadow minister for community cohesion and shadow women and equalities minister. Naz is currently the chair of the Muslim Women's All-Party Parliamentary Group, chairs the Islamic Banking APPG and is vice-chair of the British Muslims APPG. She co-chairs and supports other All Party Parliamentary Groups.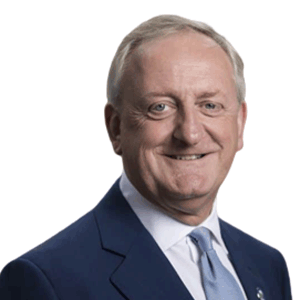 Peter Estlin
Representative of The Lord Mayor of the City of London
Peter Estlin is a senior banker with over 25 years of experience with Barclays and Citigroup in London, New York and Hong Kong. He trained as a chartered accountant, becoming a partner with Coopers & Lybrand in 1993 before joining Salomon Brothers Asia as regional CFO. Following a series of acquisitions and mergers, he then served as CFO for Citigroup's corporate and investment banking divisions in New York and London. He joined Barclays in 2008 as group financial controller and has been CFO of the retail and business banking and non-core divisions as well as interim group CFO.
Peter is currently the chair of FutureDotNow, a coalition of UK businesses committed to boosting the digital skills of the UK. He is also a founder patron of OnSide Youth Zones as well as the inaugural chair of the Association of Apprentices. He was Lord Mayor of the City of London in 2018/19 and is currently an independent director of Rothschild & Co. He spent his 35-year career in finance and banking in London, New York, Hong Kong and Singapore.
Peter was educated at King Edward's Witley and the University of Bristol, where he served on the Ethics Committee until last year.
Zainal Izlan Zainal Abidin
Deputy Chief Executive, Securities Commission Malaysia
Zainal Izlan Zainal Abidin was appointed Deputy Chief Executive of the SC on 5 April 2018. He joined the SC in January 2011 as Executive Director, Islamic Capital Market and was appointed Managing Director, Development and Islamic Markets in November 2016.
He is also Chairman of Capital Markets Malaysia, an entity established by the SC to promote the Malaysian capital market, and a Board member of the Securities Industry Development Corporation. Zainal Izlan has over 30 years' experience in the financial services industry. He began his career with Citibank before moving to MIDF Amanah Asset Management. Just before joining the SC, Zainal Izlan was the CEO of i-VCAP Management.
Zainal Izlan holds a Bachelor of Science in Economics (dual concentration in Accounting and Finance) from The Wharton School, University of Pennsylvania, USA, and is a Chartered Financial Analyst (CFA) charterholder.