Our commitment to celebrate the achievements of the best of the best in the Islamic finance realm continues in 2024. We will again be organizing our leading IFN Awards Ceremonies in Dubai and Kuala Lumpur.
The 18th IFN Awards Ceremonies will again recognize the best and leading players in the global Islamic finance industry and their contributions in 2023.
The Islamic finance industry has come a long way from being a minor subset of the financial industry, and is now a force to be reckoned with, as increasing awareness of the positive and beneficial impacts of Shariah compliant financial transactions permeates the financial system.
The annual IFN Awards Ceremonies honor those who have played a critical and impactful role in unravelling the potential of Islamic finance. Don't miss the industry's largest gatherings of leaders and playmakers.
Dubai Awards Ceremony
Date: 25th April 2024
Venue: Address Sky View, Dubai
Kuala Lumpur Awards Ceremony
Date: 30th April 2024
Venue: Kuala Lumpur
For logistics, operations & technical enquiries:
For marketing and media enquiries: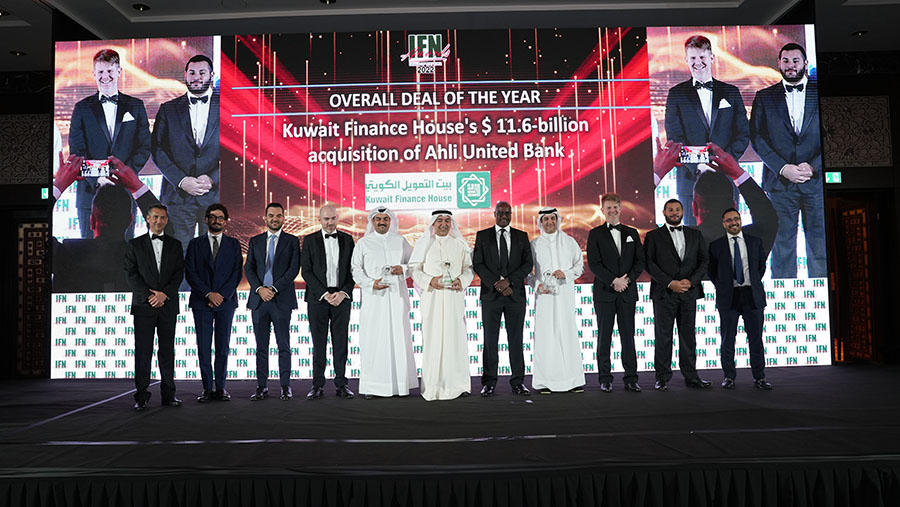 Law Awards
Launched in 2008, the global IFN Law Awards are the most prestigious Islamic finance legal accolades recognized for their impartiality, independence and inclusivity. Rewarding the best legal firms with Islamic finance capabilities and services, the IFN Law Awards take into consideration the entire year's achievements.
Service Providers Poll
Established in 2005, this Poll recognizes the best supporting providers to the Islamic financial services industry as voted by the readers of Islamic Finance news. Islamic financial institutions, investors, corporates and government bodies from around the world are invited to participate by casting votes.
Best Banks Poll
Since 2006, the annual Islamic Finance news Best Banks Poll recognizes the best providers of Islamic financial services across a series of markets and sectors as voted by the readers of Islamic Finance news.
Non-Banking Financial Institutions Poll
The IFN NBFI Poll honors non-banking financial institutions in the Islamic finance space as voted by readers of Islamic Finance news and the industry. All stakeholders of the global Islamic finance sector are invited to cast their votes.
Deals of the Year
The IFN Deals of the Year were established in 2006 and recognize those who have participated in the industry's most ground-breaking transactions each year. Financial institutions and intermediaries are invited to submit their chosen transactions from the previous 12 months, which the IFN Awards Advisory Board then decides on.