One of the most respected Islamic finance leaders in the world, Bahrain is widely recognized for its pioneering role in deepening Islamic finance knowledge capital for the industry as well as it continuous influence in promoting innovation.
Home to some of the most consequential global Islamic standard-setting bodies – AAOIFI, International Islamic Financial Market and the General Council for Islamic Banks and Financial Institutions – Bahrain in recent years has taken the lead to spearhead developments in Islamic fintech and digital transformations. It was one of the first in the region to regulate digital investment management, crowdfunding and cryptocurrencies while taking into consideration the unique requirements of Shariah. It has also graduated several Islamic fintech companies from its regulatory sandbox. Amid the digital wave, the Kingdom has also taken significant steps toward promoting ESG and Islamic finance.
It is in this backdrop of ongoing evolution and new prospects, that IFN is returning to Bahrain. We are honored to be partnering with the esteemed Bahrain Institute of Banking and Finance to host the IFN & BIBF Bahrain Dialogues. The Dialogues will see the participation of the top echelons of the Islamic finance industry, regulators and international stakeholders in rewarding in-depth engagement on the future of the industry.
WHAT THEY SAID
The efforts of IFN in bringing together sustainable elements in Islamic finance and in driving the panel discussion toward blitz-scaling the current efforts in Islamic finance were truly commendable. Over the course of the entire session, the focus was on identifying a common sustainability playbook in the existing Shariah compliant Islamic financial structure. During this session, we discussed the significance of regulators, market players and the trends influencing the implementation of ESG pillars for Islamic finance. Panel discussions concluded with discussions on strategies for driving and converging sustainability to Shariah compliant Islamic finance structures in the future.
The panel discussion on Islamic sustainable and responsible investing brought together a good blend of stakeholders from various aspects of the industry including Islamic finance, sustainable investing, ESG advisory, insurance, banking, legal and projects. This made the discussion very interesting and insightful, bringing different perspectives to the table.
This prestigious event carried out interesting discussions on the Islamic finance landscape in Saudi Arabia and provided business networking opportunities for industry stakeholders. The analytical insights shared by the panelists into the development, growth and challenges of its constituent sectors, including Islamic banking, Islamic capital markets, Waqf and Islamic fintech are thought-provoking. I congratulate the organizers for successfully hosting this event in the globally largest Islamic finance industry by asset size.
We enjoyed participation from lawyers, bankers, regulators and clients at IFN Dialogue Riyadh. The quality was impressive, thanks to the good reputation and skills of the organizers. Over time, these events make a difference; our industry adapts and changes because our professional community stays more coherent because of these events.
IFN has done it again. Getting together Islamic finance influencers to assure the free flow of ideas and information. This is how innovations in our field are born. Bringing in the financiers from GCC, Europe and Southeast Asia is a great recipe for the effective distribution of intellectual products. Kudos to the organizers for a perfectly assembled event
We were delighted to be back in the conference rooms in 2022 following a near two-year hiatus, and it seems you were too.
We saw capacity audiences for the UK, Asia and Islamic Sustainable Finance & Investment Forums, and strong numbers everywhere else. We believe 2023 will surpass pre-pandemic numbers in all our core markets.
We have also learned much this past year and will implement the following:
The Forum format is essential in certain markets, and will remain in London, Muscat and Kuala Lumpur in 2023.
Our exclusive Dialogues have been warmly welcomed by all those participating and attending, and we will increase this offering in 2023, with events in Dubai, Riyadh, Doha, Jakarta, and Manama.
Live streaming has not taken off as many expected. However, watching recorded content has skyrocketed — certainly for us anyway. So, all Forums will be recorded and posted online for our global audience within a week of each event.
But, as our audiences enjoy recorded content, we will be organizing various country and sector 'OnAir' events and posting online for all to view.
Islamic sustainable is big. Our ISFI Forum in Kuala Lumpur in 2022 was outstanding and will remain for 2023. And, with COP28 in the UAE in 2023, we are introducing the ISFI Dialogues, which will be held in Dubai.
We are excited for the new year and look forward to welcoming you to our events and assisting in the continued global growth of the Islamic financial markets.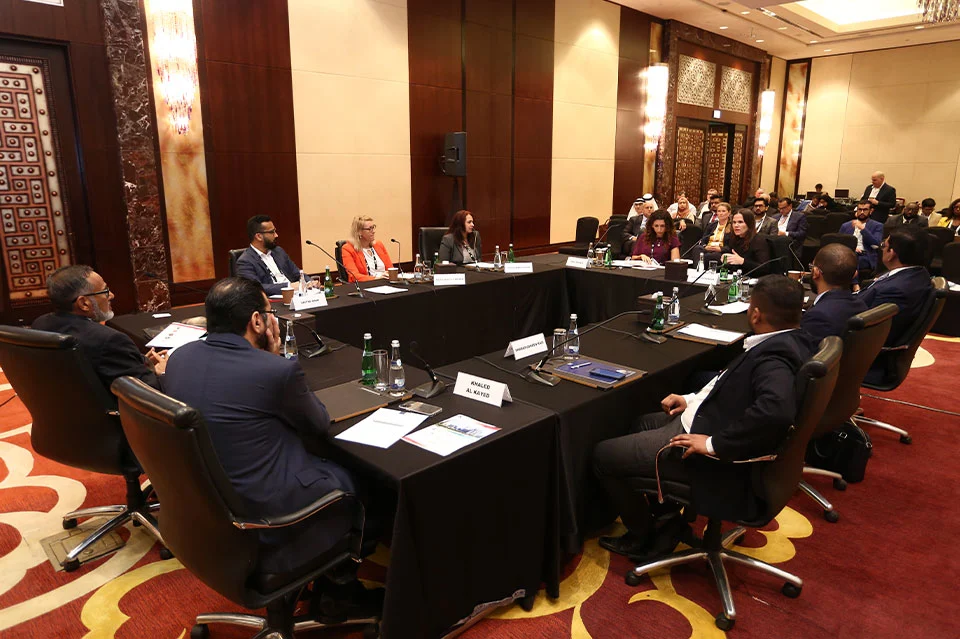 The Previous World Islamic Finance Dialogues
World Islamic Finance Dialogues 2022
Islamic finance is deeply rooted in the Middle East, a region that continues to shape the modern Islamic finance industry globally. Commanding the lion's share of global Islamic banking and finance assets and wielding enormous influence in the industry, the Middle East has always been an integral part of IFN.
Covering the region since 2004 and organizing industry-leading events in the Middle East since 2008, IFN returns to the region in 2022 with a series of high-level, closed-door, unique events combining its globally recognized gatherings with the much sought-after and acclaimed Dialogues.
Taking on a new design and following the hugely successful IFN Thought Leadership Dialogues in Dubai and the IFN KSA Dialogues in Riyadh, both in June 2022, both of which received overwhelmingly positive feedback from speakers and delegates, we now bring you the World Islamic Finance Dialogues.
The World Islamic Finance Dialogues will feature three 2-hour exclusive and intriguing discussions among some of the industry's leading luminaries. The core themes in focus will be:

Global Islamic Capital Markets, Infrastructure Finance & Private Equity;
Islamic Sustainable Finance and Investment;
Digital Assets, Digitalization and the Evolution of Islamic Financial Services
The World Islamic Finance Dialogues is a series of extended discussions among leading regulators and the industry's elite, gathered to discuss and identify the sector's most pressing issues as well as emerging opportunities.
Seated around a round table, with selected observers, each 10-person Dialogue will run for approximately 2 hours.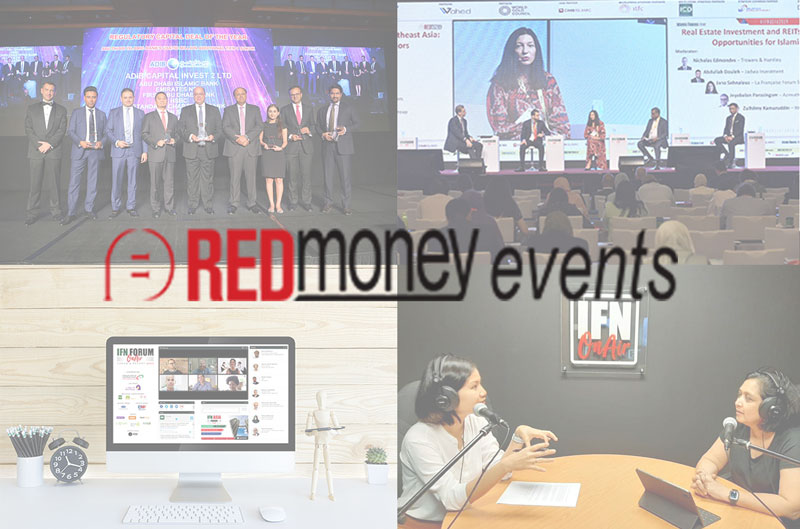 REDmoney events designs, organizes and hosts industry-leading conferences, forums, roadshows, seminars and dialogues focusing on the Islamic financial markets across a global, regional and national level. Leveraging an exceptional network of the industry's elite and supported by the expertise of the REDmoney publishing and seminars divisions, REDmoney Events are able to provide access to a unique array of influential speakers, panellists and participants from a cross-section of the global industry to debate the most significant issues affecting the Shariah compliant financial markets.
REDmoney events are differentiated by their complimentary yet qualified attendance structure, ensuring the highest quality of both delegates and contributors. Comprehensive and cutting-edge, attendance ensures exclusive access to the leaders in their field across all sectors and markets.
The annual IFN Asia Forum has been the biggest event in the industry since its inception in 2006, attracting over 1,000 delegates annually. An annual line-up of Forums are also conducted across emerging markets and key jurisdictions. Included under REDmoney Events are the IFN Awards Ceremonies, which take place annually in Dubai and Kuala Lumpur, and attract more than 800 industry leaders.
For any inquiries contact us
Our team will be glad to answer any questions you may have about this event.