11th December 2023
Hyatt Regency Olaya, Riyadh
#IFNKSA2023
The Kingdom of Saudi Arabia, whose Vision 2030 objectives prominently feature the advancement of Islamic finance, maintains its position as the world's largest holder of Islamic financial assets. The Kingdom continues to prioritize Islamic finance with initiatives that incentivize the sector and recognize innovation. In the past year, the Saudi government has reaffirmed its aim to become a global Islamic finance hub by 2030.
The domestic Islamic banking sector has seen significant change in recent years, with bank mergers creating large, well-capitalized financial institutions with regional ambitions. The Kingdom has a thriving Islamic fintech scene, with nine fintech companies licensed by the central bank, all of which provide Islamic solutions. After four years of detailed planning, one of the three digital bank licensees plan to launch operations shortly.
The Saudi Arabian Islamic capital market continues to burn bright. Since overtaking Malaysia as the world's biggest Sukuk issuer, Saudi Arabia has completed numerous significant Sukuk issuances, including the US$6 billion debut deal from Saudi Aramco and a US$750 million sustainable Sukuk facility from the newly merged SNB. The Kingdom is home to the largest number of Islamic funds worldwide, holding 34% of total Islamic fund assets under management. The Saudi Exchange lists 252 mutual funds and 17 Islamic REITs, and the Kingdom is featured in the MSCI and FTSE Russell indices.
IFN returns to Saudi Arabia for the ninth time, with the second edition of our unique IFN Dialogues format, exploring opportunities and challenges in one of the most influential Islamic finance markets globally.
IFN KSA Dialogues are a series of extended conversations featuring leading industry players, identifying and analyzing key issues facing Islamic finance in Saudi Arabia. The two Dialogues focus on the growing influence of Islamic banking, finance and capital markets; and the role of private equity and direct investment in the development of strategic projects and infrastructure in the Kingdom.
WHAT THEY SAID
The efforts of IFN in bringing together sustainable elements in Islamic finance and in driving the panel discussion toward blitz-scaling the current efforts in Islamic finance were truly commendable. Over the course of the entire session, the focus was on identifying a common sustainability playbook in the existing Shariah compliant Islamic financial structure. During this session, we discussed the significance of regulators, market players and the trends influencing the implementation of ESG pillars for Islamic finance. Panel discussions concluded with discussions on strategies for driving and converging sustainability to Shariah compliant Islamic finance structures in the future.
The panel discussion on Islamic sustainable and responsible investing brought together a good blend of stakeholders from various aspects of the industry including Islamic finance, sustainable investing, ESG advisory, insurance, banking, legal and projects. This made the discussion very interesting and insightful, bringing different perspectives to the table.
This prestigious event carried out interesting discussions on the Islamic finance landscape in Saudi Arabia and provided business networking opportunities for industry stakeholders. The analytical insights shared by the panelists into the development, growth and challenges of its constituent sectors, including Islamic banking, Islamic capital markets, Waqf and Islamic fintech are thought-provoking. I congratulate the organizers for successfully hosting this event in the globally largest Islamic finance industry by asset size.
We enjoyed participation from lawyers, bankers, regulators and clients at IFN Dialogue Riyadh. The quality was impressive, thanks to the good reputation and skills of the organizers. Over time, these events make a difference; our industry adapts and changes because our professional community stays more coherent because of these events.
IFN has done it again. Getting together Islamic finance influencers to assure the free flow of ideas and information. This is how innovations in our field are born. Bringing in the financiers from GCC, Europe and Southeast Asia is a great recipe for the effective distribution of intellectual products. Kudos to the organizers for a perfectly assembled event
IFN Dialogues – An introduction
An Overview
Since REDmoney events's inception in 2006, we have always been at the cutting edge, delivering timely events in a format suited best to each market and sector.
IFN Dialogues were first introduced in Luxembourg in 2014. Since then, we have developed the concept and are delighted to bring this format to the more mature and developed markets, which prefer in-depth discussion and debate over the more traditional forum format.
IFN Dialogues offer an independent and impartial platform for the identification and resolution of specific issues, challenges and opportunities facing the industry through a high-level discussion designed to determine the potential development of a particular country, sector or asset class.
Format
IFN Dialogues are all about the high-level discussions among the extended expert panel, which is why they are seated around a table facing each other.
With the carefully curated discussion points, the aim is to cover as much as possible in the two hours allotted.
Each Dialogue begins with an introduction, reviewing what has changed since the last event, the current state of the market and key areas of interest, bringing everyone up to speed.
The Program
For each Dialogue, an advisory board comprising industry-leading practitioners and regulators is assembled to offer advice on content, speakers, flow and format.
Dialogue panelists are then invited to contribute toward the final program, ensuring we cover the most pertinent topics.
Chatham House Rules
To ensure openness among panelists, IFN Dialogues are run strictly under Chatham House Rules, meaning no video recordings, no media presence and no attribution in the Post-Event Report.
Panelists
Considering the program, a diverse expert panel is built, including industry regulators and associations, ensuring a truly holistic discussion.
Observers
Senior industry participants are invited to observe the Dialogues, on the condition they register first and meet our strict attendance criteria. There is no fee to attend.
Observer Participation
With a carefully curated discussion program; an expert panel in place to identify, discuss and resolve specific issues facing the industry; and limited time, we do not have time for audience participation.
Those attending can post questions when registering, complete a question card during the Dialogue, or seek time with the panelists during one of the networking sessions during the day.
Post-Event Report
Each IFN Dialogue will be complemented by an exclusive follow-up Post-Event Report, published in conjunction with all supporting partners and distributed to the global IFN database, ensuring event partners reach not just those in attendance, but tens of thousands around the world.
However, with Chatham House rules in place, no comments or quotes will be attributed.
9.15 – 9.20
Welcome Address
9.20 – 9.30
Keynote Address
9.30 – 11.30
Dialogue One: Building a Nation – the Growing Influence of Islamic Finance and Banking in the Kingdom of Saudi Arabia
What are the notable recent achievements and milestones of Saudi Arabian Shariah compliant markets and how do regulatory environments influence growth and development?
Development of the Saudi Arabian Islamic finance markets: increasing market depth and liquidity, driving innovation in hybrid, perpetual, restructuring and syndicated transactions, and Islamic capital markets versus bank funding.
Applying Shariah compliant structures to the funding of clean energy projects and infrastructure and in the shift away from hydrocarbons.
How can Shariah compliant transition, sustainable and sustainability linked financing products be further incorporated into the Saudi market?
What are notable recent milestones and key developments within Saudi Arabian Islamic banking, what is the current outlook for the sector and how do prudential regulatory environments allow for growth?
Do Tier-1 and Tier-2 Sukuk still offer Saudi Islamic financial institutions an effective way of satisfying regulatory capital requirements, and do we feel the same about AT1 issuances as we did before?
What other funding options are open to Saudi Arabian Islamic financial institutions, and what liquidity management tools are available?
The digitalization of Islamic financial services: what is working, what is not, and what this means for the transformation of Islamic financial services in the Kingdom.
The growing prominence of Islamic P2P and equity crowdfunding in the Kingdom, and the opportunities these activities offer.
Is it feasible to require Saudi Arabian Islamic banks to incorporate ESG frameworks as part of a wider Islamic banking philosophy?
How can Islamic banking be further applied to social impact initiatives and are local banks doing enough in the development of sustainable retail, corporate and commercial products?
Panelists:
Ahsan Ali, Managing Director and Head, Islamic Origination, Standard Chartered Saadiq
Fabrice Susini, CEO, Saudi Real Estate Refinance Company
Gregor Paterson, Chief Investment Officer, National Development Fund (NDF)
Hakan Ozyon, CEO, Hejaz Financial Services
Line Bitar, Senior Manager Project Finance and M&A, ACWA Power
12:00 – 14.00
Dialogue Two: Towards Saudi Vision 2030 - Developing Strategic Projects and Infrastructure through Shariah Compliant Investment
Saudi Arabian bilateral Shariah compliant investment – latest trends, investment types, asset classes and opportunities.
Potential targets for private equity investment in the Saudi market, and the role of privatization.
Opportunities for Shariah compliant investment in the Kingdom through Public-Private Partnerships, and the role of government-driven mega projects.
The latest opportunities and demands for Shariah compliant direct investment into Saudi Arabian real estate market.
The growth, development and performance of the Saudi Arabian Real Estate Investment Trust market.
Other potential areas for investment of Shariah compliant capital into and out of Saudi Arabia.
The principal structures used to facilitate Shariah compliant investment in Saudi Arabia, and other structures that could potentially be employed.
What roles do insurance for investment and export credit and other forms of guarantees play?
How do we effectively balance climate and investment risk and where do ESG considerations play a role in investment decisions?
What represent Shariah compliant investment opportunities in the financing of low-carbon technologies and renewable energy in the Kingdom?
Continuing the development of effective ESG and sustainable investment taxonomies and regulatory frameworks in Saudi Arabia.
Assessing the increasing influence of Waqf in fund and investment management structures in the Kingdom.
Panelists:
Khurram Waheed, Managing Director, Corporate Finance, Dalma Capital
Dr Mohammed Ishaq Ali, Head of Equity Funds, ANB Invest
Mohammed Srhiri, Vice-President, Financial Markets Advisory, BlackRock
Yasser Alaqi, Senior Manager, Business Development Department, The Islamic Corporation for the Insurance of Investment and Export Credit & Risk Management (Investment & Trade), Islamic Development Bank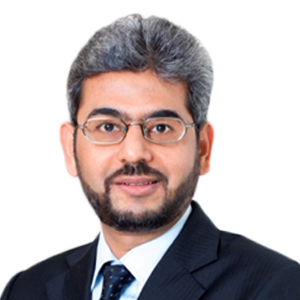 Ahsan Ali
Managing Director and Head, Islamic Origination, Standard Chartered Saadiq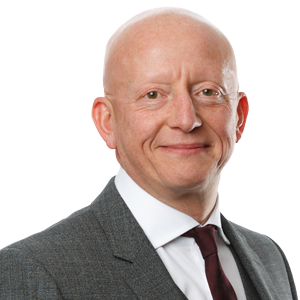 Fabrice Susini
CEO, Saudi Real Estate Refinance Company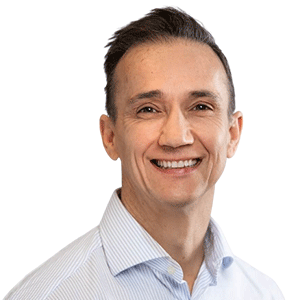 Gregor Paterson
Gregor Paterson, Chief Investment Officer, National Development Fund (NDF)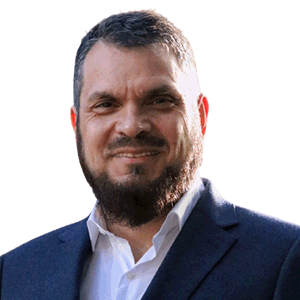 Hakan Ozyon
CEO, Hejaz Financial Services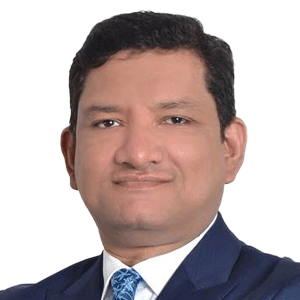 Khurram Waheed
Managing Director, Corporate Finance, Dalma Capital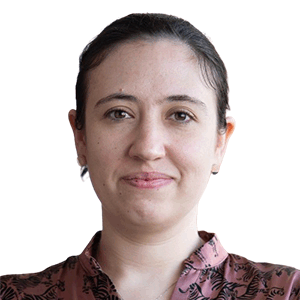 Line Bitar
Senior Manager Project Finance and M&A, ACWA Power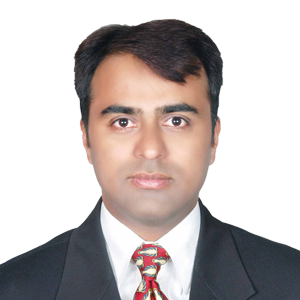 Dr Mohammed Ishaq Ali
Head of Equity Funds, ANB Invest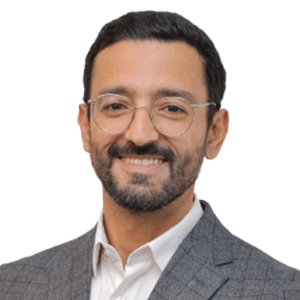 Mohammed Srhiri
Vice-President, Financial Markets Advisory, BlackRock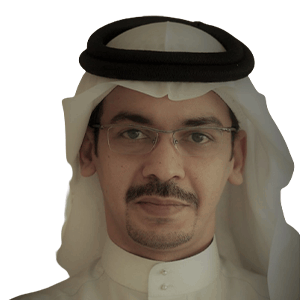 Yasser Alaqi
Senior Manager, Business Development Department, The Islamic Corporation for the Insurance of Investment and Export Credit (ICIEC) & Risk Management (Investment & Trade), Islamic Development Bank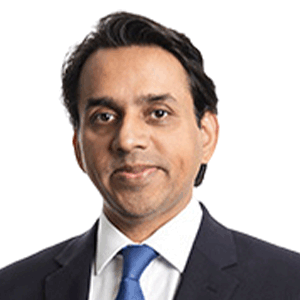 Bilal Kahlon
Partner &Head of Finance - Saudi Arabia, Trowers & Hamlins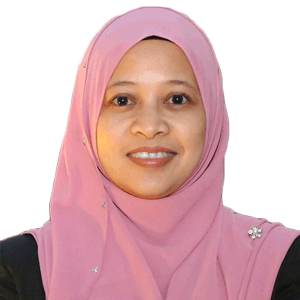 Maya Marissa Malek
CEO, Amanie Advisors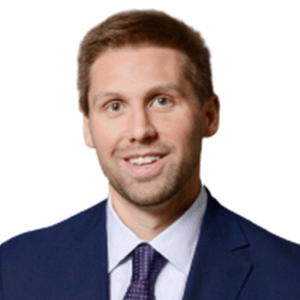 Mike Tirman
Partner, Ice Miller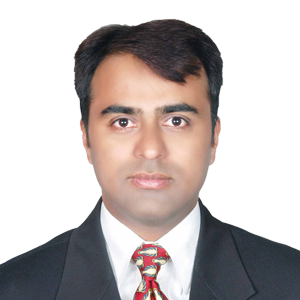 Dr Mohammed Ishaq Ali
Head of Equity Funds, ANB Invest
The Previous IFN KSA Dialogues
IFN KSA Dialogues 2022
An Islamic banking and finance pioneer, with strong governmental support, Saudi Arabia's Shariah banking industry held a 51.5% share of its domestic market, as of May 2022. The Kingdom showed no signs of slowing down, and with a well-established domestic debt market, it had the benefit of easily issuing local currency Sukuk.
IFN returned to Saudi Arabia for the eighth time to host a new and unique series of IFN Dialogues, exploring the hurdles and opportunities in one of the most active and influential markets in the Islamic financial world.
The IFN KSA Dialogues is a series of extended discussions amongst leading industry players, both domestic and international, to discuss and identify the Kingdom's most pressing issues.
The three scheduled Dialogues focused on: Islamic Capital Markets, Banking, and Investment; The Convergence of Islamic and Sustainable Investing in the Kingdom; and the role Digital Innovation, Technology and FinTech will play in the KSA.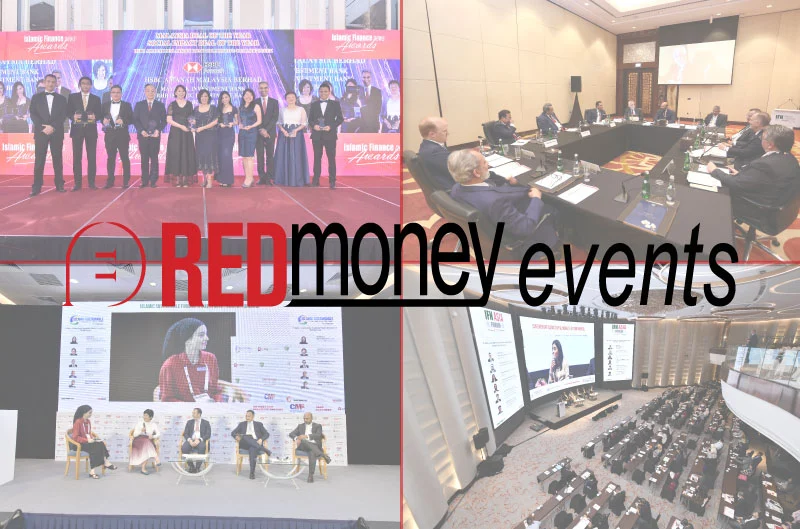 REDmoney events designs, organizes and hosts industry-leading conferences, forums, roadshows, seminars and dialogues focusing on the Islamic financial markets across a global, regional and national level. Leveraging an exceptional network of the industry's elite and supported by the expertise of the REDmoney publishing and seminars divisions, REDmoney Events are able to provide access to a unique array of influential speakers, panelists and participants from a cross-section of the global industry to debate the most significant issues affecting the Shariah compliant financial markets.
REDmoney events are differentiated by their complimentary yet qualified attendance structure, ensuring the highest quality of both delegates and contributors. Comprehensive and cutting-edge, attendance ensures exclusive access to the leaders in their field across all sectors and markets.
TThe annual IFN Asia and IFN UK Forums are categorically recognized as their continent's leading industry events since their inception in 2006 and 2007 respectively. The Dialogues series has also become an integral element of the REDmoney events series and have cemented their position as leading, must-attend, events. In 2022, we introduced the Islamic Sustainable Finance & Investment Forum, which was an enormous success, and will become a mainstay.
For any inquiries contact us
Our team will be glad to answer any questions you may have about this event.