Supported by the Capital Markets Malaysia, the Islamic Sustainable Finance & Investment Forum is the region's leading conference on Shariah compliant ESG finance. The Islamic Sustainable Finance & Investment Forum will once again be held at the Securities Commission Malaysia in partnership with Capital Markets Malaysia and with the support of multilateral stakeholders.
As ESG considerations become more prevalent in the investment decision-making process of investors and product development strategy of financial institutions, the 5th Islamic Sustainable Finance & Investment Forum (previously known as IFN Sustainable Finance Forum) will convene the industry's most influential actors including practitioners, investors, and regulators in a meaningful engagement to further drive the sector forward.
Valued at US$3.65 trillion in 2021, the global sustainable finance market is on a phenomenal upward trajectory with analysts projecting for the industry to hit US$22.49 trillion by 2031, growing at a 20.1% compound annual growth rate from 2022 to 2031, according to Allied Market Research. Islamic sustainable finance and investments is set to expand as well as Islamic financial institutions and key players commit to net zero and the UN Sustainable Development Goals.
We were delighted to be back in the conference rooms in 2022 following a near two-year hiatus, and it seems you were too.
We saw capacity audiences for the UK, Asia and Islamic Sustainable Finance & Investment Forums, and strong numbers everywhere else. We believe 2023 will surpass pre-pandemic numbers in all our core markets.
We have also learned much this past year and will implement the following:
The Forum format is essential in certain markets, and will remain in London, Muscat and Kuala Lumpur in 2023.
Our exclusive Dialogues have been warmly welcomed by all those participating and attending, and we will increase this offering in 2023, with events in Dubai, Riyadh, Doha, Jakarta, and Manama.
Live streaming has not taken off as many expected. However, watching recorded content has skyrocketed — certainly for us anyway. So, all Forums will be recorded and posted online for our global audience within a week of each event.
But, as our audiences enjoy recorded content, we will be organizing various country and sector 'OnAir' events and posting online for all to view.
Islamic sustainable is big. Our ISFI Forum in Kuala Lumpur in 2022 was outstanding and will remain for 2023. And, with COP28 in the UAE in 2023, we are introducing the ISFI Dialogues, which will be held in Dubai.
We are excited for the new year and look forward to welcoming you to our events and assisting in the continued global growth of the Islamic financial markets.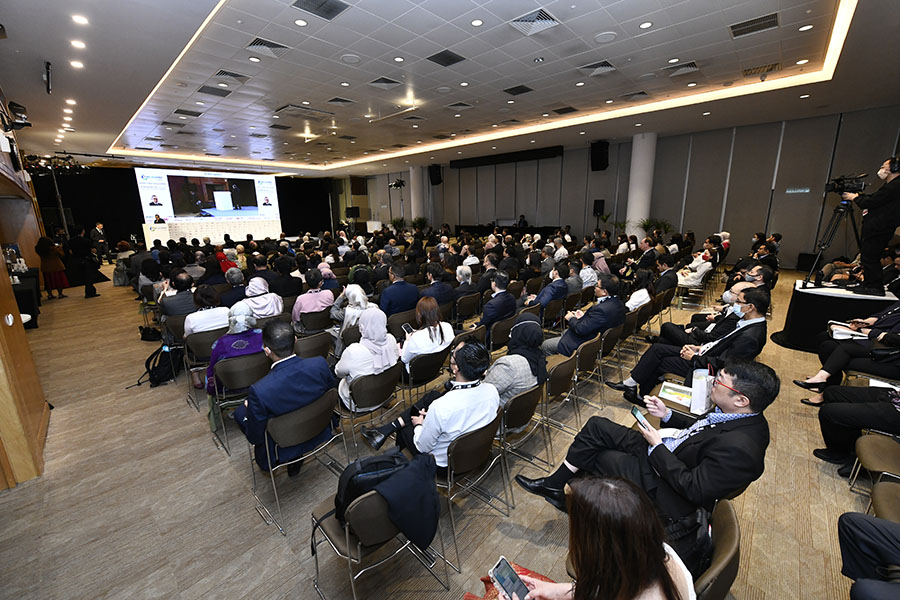 9:00 – 9:05
Welcome Address
9:05 – 9:20
Keynote Address
9:20 – 10:30
Ensuring an Effective, Innovative and Equitable Transition to Low Carbon: Policy, Regulation & Innovation.
What does a successful strategic roadmap for advancing transition look like? Are current policies and actions sufficiently aligned with climate risk? Are the various climate taxonomies conflicting or complimentary, and how do we offer a clear and consistent message? Are tax and operational cost incentives for companies and issuers sufficient, and are current regulatory frameworks encouraging product and market innovation? Finally, how do we effectively position and market Islamic sustainable finance and investment, and what would represent meaningful goals for the sector?
10:30 – 10:45
Presentation: Markets and Sectors Driving Growth and Leading Innovation in Islamic Sustainable Finance.
11:15 – 11:35
Keynote Interview
11:35 – 12:35
How Innovation is Driving the Funding of Green and Sustainable Activities: A session by the Securities Commission Malaysia
Do currently available taxonomies adequately address sector-specific transition concerns and what are salient additions to later versions?
Assessing disclosure requirements and developing an effective climate change curriculum for financial institutions.
How are governments and exchanges enabling the trading of carbon credits, and what are the objectives and benefits of such initiatives?
Defining the role of the financial sector in facilitating an effective energy transition in conjunction with the National Energy Policy.
How will the pace of adoption of ESG by SMEs impact the banking sector and capital markets?
12:35 – 13:30
Blueprint for Protecting the Future: Islamic Sustainable and Social Investing.
What steps are necessary to ensure Islamic sustainable investors are offered a common definition of climate risk standards in ASEAN? What is driving innovation of Islamic sustainable and social finance and investment products, and are we successfully creating products which satisfy both Shariah and ESG requirements? How do systematic tilts in portfolio allocation resulting from Shariah screens influence ESG integration in the development of Shariah-screened ESG funds? What is the role of the asset management sector in directing capital to social causes, and how can Waqf be further deployed to facilitate this? How are investors using ESG data and indices to benchmark and measure portfolio performance and is data still a challenge for the industry? We ask an expert panel.
Panelist:
Shahariah Shaharudin, President, Saturna Malaysia
15:00 – 16:00
Deploying Transition Finance and Sustainability Linked Products in a Climate Risk-sensitive Environment.
What is driving the shift towards transition and sustainability-linked bonds and Sukuk issuance, and how do we maintain this momentum? What options do the deployment of sustainability linked financing structures offer issuers, and are they properly understood? How do we better identify viable underlying assets for transition and sustainability linked issuance, while also verifying the actual uses of proceeds? What role does transition and sustainability linked finance play in the development of sustainable projects and infrastructure development? How can adherence to KPIs in the post issuance process be assured and what tools are available for this purpose, such as second-party opinions and external review? We seek the views of an expert panel.
Panelist:
Dr Mohamad Zabidi Ahmad, Regional Chief Representative, DDCAP Group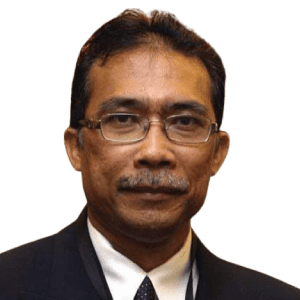 Dr Mohamad Zabidi Ahmad
Regional Chief Representative, DDCAP Group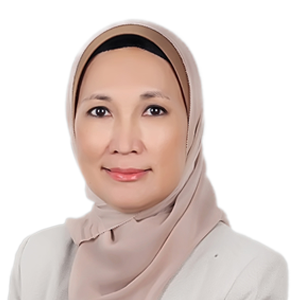 Shahariah Shaharudin
President, Saturna Malaysia
The Previous Islamic Sustainable Finance & Investment Forum
Islamic Sustainable Finance & Investment Forum 2022
The 4th Islamic Sustainable Finance & Investment Forum (previously the IFN Green and Sustainable Finance Forum) will again be held in Kuala Lumpur, the international center for Shariah sustainable and green finance. Supported by local regulators and multilateral stakeholders, the Forum will convene the industry's most influential actors including practitioners, investors, and regulators in a meaningful engagement to further drive the sector forward.
The recent introduction of regulatory frameworks and initiatives promoting the development of sustainable finance across Southeast Asia has highlighted the significance and relevance of this important and fast-growing sector. With more corporates, financial institutions, government bodies and regulators becoming aware of Sustainable Development Goals, countries offering environments conducive for the growth of sustainable finance and investment will see tangible and long-term benefits.
The United Nations Commission on Trade and Development (UNCTAD) estimated that to adequately fund the 17 Sustainable Development Goals (SDGs) in developing countries, US$5 trillion to US$7 trillion will be required in annual investments by 2030. Fulfilling this ambitious financial requirement presents not only challenges, but also significant opportunities.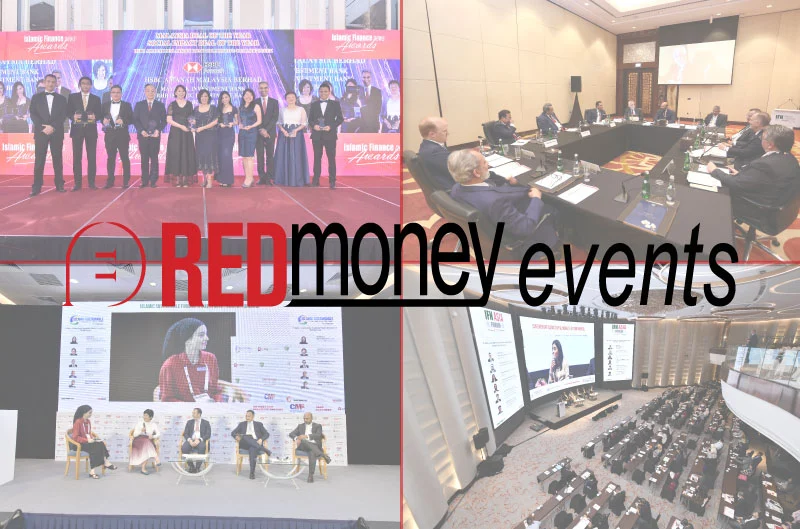 REDmoney events designs, organizes and hosts industry-leading conferences, forums, roadshows, seminars and dialogues focusing on the Islamic financial markets across a global, regional and national level. Leveraging an exceptional network of the industry's elite and supported by the expertise of the REDmoney publishing and seminars divisions, REDmoney Events are able to provide access to a unique array of influential speakers, panelists and participants from a cross-section of the global industry to debate the most significant issues affecting the Shariah compliant financial markets.
REDmoney events are differentiated by their complimentary yet qualified attendance structure, ensuring the highest quality of both delegates and contributors. Comprehensive and cutting-edge, attendance ensures exclusive access to the leaders in their field across all sectors and markets.
TThe annual IFN Asia and IFN UK Forums are categorically recognized as their continent's leading industry events since their inception in 2006 and 2007 respectively. The Dialogues series has also become an integral element of the REDmoney events series and have cemented their position as leading, must-attend, events. In 2022, we introduced the Islamic Sustainable Finance & Investment Forum, which was an enormous success, and will become a mainstay.
For any inquiries contact us
Our team will be glad to answer any questions you may have about this event.