Oman's Islamic banking and finance industry may be the youngest in the GCC, but it has exhibited tremendous growth potential and an impressive track record.
By the end of the first half of 2022, Islamic banking assets commanded a market share of almost 16%, following a 9.6% year-on-year growth to OMR6.2 billion (US$16.06 billion). The Islamic capital market too has grown in leaps and bounds – the government has tapped the sovereign Sukuk space several times with instruments for both the institutional and retail markets, all of which were heavily subscribed, demonstrating strong demand. New avenues of growth are also being cultivated such as fintech.
The Capital Market Authority and the Central Bank of Oman have been instrumental in Oman's growth story. They continue to shape the narrative with effective policies and measures as well as continuous engagement with stakeholders.
With the support of the regulators and leading Islamic financial institutions, the 8th IFN Forum will take place in Muscat to host industry-led engagements to facilitate further expansion of the sector.
We were delighted to be back in the conference rooms in 2022 following a near two-year hiatus, and it seems you were too.
We saw capacity audiences for the UK, Asia and Islamic Sustainable Finance & Investment Forums, and strong numbers everywhere else. We believe 2023 will surpass pre-pandemic numbers in all our core markets.
We have also learned much this past year and will implement the following:
The Forum format is essential in certain markets, and will remain in London, Muscat and Kuala Lumpur in 2023.
Our exclusive Dialogues have been warmly welcomed by all those participating and attending, and we will increase this offering in 2023, with events in Dubai, Riyadh, Doha, Jakarta, and Manama.
Live streaming has not taken off as many expected. However, watching recorded content has skyrocketed — certainly for us anyway. So, all Forums will be recorded and posted online for our global audience within a week of each event.
But, as our audiences enjoy recorded content, we will be organizing various country and sector 'OnAir' events and posting online for all to view.
Islamic sustainable is big. Our ISFI Forum in Kuala Lumpur in 2022 was outstanding and will remain for 2023. And, with COP28 in the UAE in 2023, we are introducing the ISFI Dialogues, which will be held in Dubai.
We are excited for the new year and look forward to welcoming you to our events and assisting in the continued global growth of the Islamic financial markets.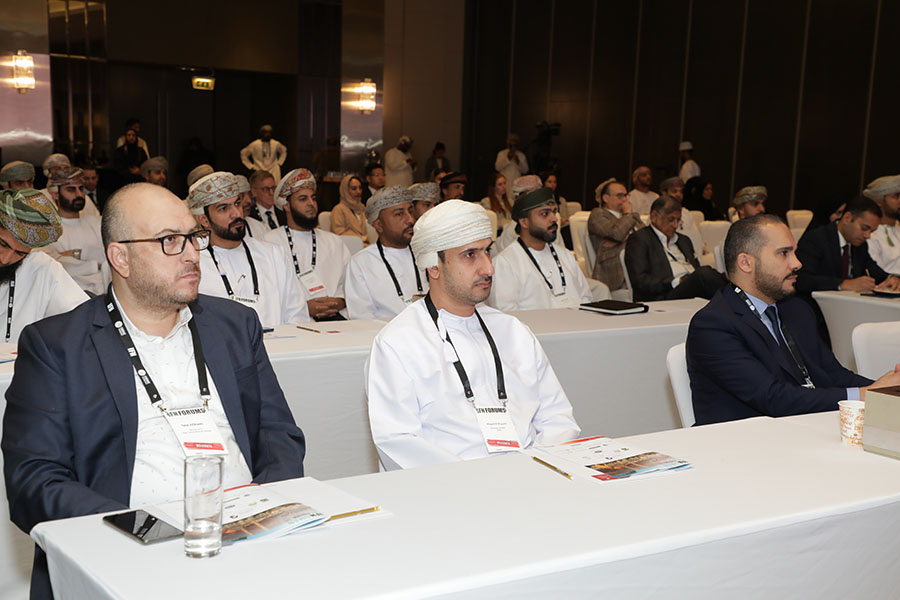 9.00 – 9.10
Welcome Address
9.10 – 9.20
Keynote Address
9.20 – 10.30
Omani Islamic Financial Services: A Successful Strategy for Building Momentum
Reviewing the 10-year journey of formalised Islamic finance in Oman, and navigating the coming years through the strategic development of the Omani Islamic financial services ecosystem.
The role of Islamic finance in the development of the private sector in Oman.
Key market developments: remunerative deposit accounts, a potential treasury Sukuk, and the introduction of Wakalah money market liquidity management tools.
Key regulatory issues: the treatment of Islamic banks after mergers with conventional institutions, and the Shariah governance framework and audit guidelines.
An overview of new regulations for the issuance of bonds and Sukuk in Oman.
The year of endowment: how Waqf can be further applied to Islamic financial services in Oman.
10.30 – 10:40
Case Study: Pearl REIF - Oman's Largest Shariah-compliant Real Estate Investment Fund
10:40 – 11.40
Shariah Compliant Funds & Collective Investment Schemes in Oman
Building on the success of Shariah compliant real estate investment funds and trusts in Oman.
Opportunities for regional Shariah compliant funds domiciled in Oman: equity funds and Sukuk funds.
Private equity and venture capital funds – framework enhancements and opportunities on offer.
Changes to fund regulatory frameworks resulting from the executive regulations to the Securities Law, and implications for various fund structures.
Exploring the potential for the application of Waqf to Islamic funds in Oman.
The prospects for Islamic sustainable investing in the Sultanate.
11.50 – 12.20
Coffee & Networking
12.20 – 13.20
Islamic Structured Finance and Capital Markets in Oman
The reach and implications of new regulations for the issuance of bonds and Sukuk on products and markets.
Discussing the potential issuance of a treasury Sukuk and how it would benefit the Omani Islamic capital market.
Examining Towell Infrastructure Projects syndicated Wakalah, and what the structure means for the Islamic finance market in Oman.
Developing the Islamic equity capital market in Oman, and capitalising on recent domestic IPO activity.
How will new bond and Sukuk regulations accommodate and facilitate sustainable finance?
Restructurings and refinancings in the Sultanate – the role of the Islamic capital market.
13.20 – 14.20
Shariah Compliant Marketplace Financing and Digital Initiatives in Oman
Evaluating opportunities for crowdfunding in Oman, with nine current providers and potential amendments to crowdfunding legislation.
Unique to Oman: new opportunities for private equity and venture capital players on in the crowdfunding ecosystem.
Implications and reach of the proposed new digital and virtual assets regulatory framework.
Building a digital marketplace and ecosystem: tokenization, ICOs, regulation and Shariah principles.
Potential developments for standalone Islamic digital banks in Oman.
15.00 – 17.00
Islamic Sustainable Finance & Investment Dialogue
What represents a blueprint for advancing the transition to a low-carbon economy via effective stakeholder collaboration, regulation, resource allocation, positioning and product innovation in the Omani financial services sector?
What are the implications for the Islamic sustainable financial services sector of the introduction of various regulatory taxonomies, frameworks and standards?
How will new bond and Sukuk regulations, as part of the executive regulations to the Securities Law, accommodate and facilitate sustainable finance in Oman?
What are current tax and operational cost incentive frameworks for the development of Islamic sustainable finance and investment products in Oman? Are they effective, and what more can be done?
The juxtaposition facing the GCC: funding the hydrocarbon sector, while simultaneously developing a thriving green and sustainable finance sector
Are we sufficiently capitalizing on the powerful synergies between sustainable finance and Islamic finance and how do we effectively position the sector?
What are important criteria in the development of Islamic sustainable finance and investment products, and are we successfully developing products which satisfy both Shariah and ESG requirements?
What approaches are large regional institutional investors taking to sustainable finance and investment, and what can be learnt from this?
How do we fund clean energy, sustainable activities and social projects in Oman such through an effective, liquid Islamic capital market?
How do we continue to measure impact from green and sustainable issuance? What tools are available for issuers and investors for this purpose?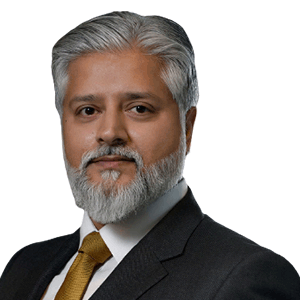 Asad Qayyum
Managing Partner, MAQ Legal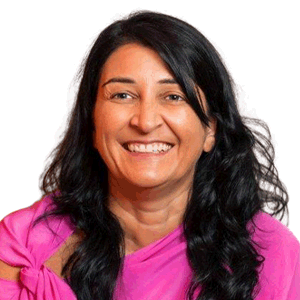 Hanifa Ymer
SVP and Head of ESG, Sohar International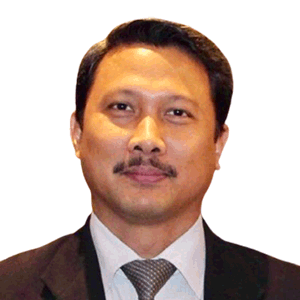 Kemal Rizadi Arbi
Expert/Advisor, Capital Market Authority, Sultanate of Oman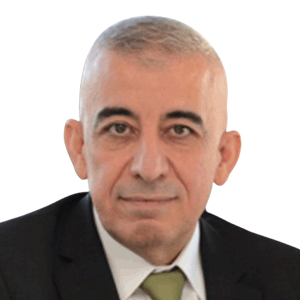 Lo'ai Bataineh
CEO, Ominvest International Holding-DIFC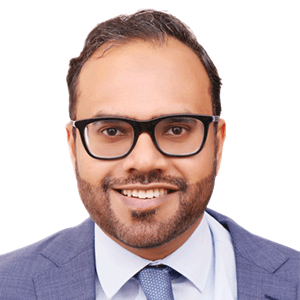 Mohsin Shaik Bin Sehu Mohamed
Head of Investment Banking & Capital Markets, Maisarah Islamic Banking Services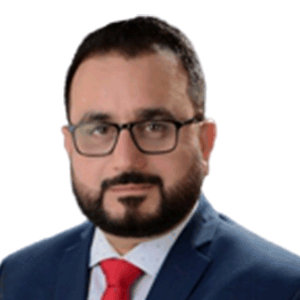 Shargeel Akram
Treasurer and Finance, Oman Air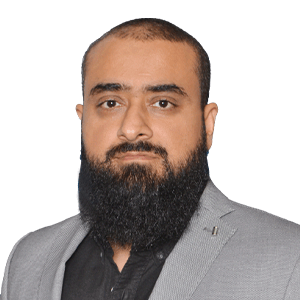 Suleman Muhammad
Head of Islamic Products and Segments, Muzn Islamic Banking
The Previous IFN Oman Forum
IFN Oman Forum 2022
The 7th annual IFN Oman Forum, in collaboration with key local regulators and the leading Islamic financial institutions and intermediaries, returned in 2022 to provide exclusive access for industry experts, potential investors and leaders from around the region to further develop the market.
Oman was a leading force in the local and regional Islamic finance space, spanning all sectors and products, and it continued to flourish. With a stringent regulatory infrastructure, industry players were assured of support from the authorities, and the market remained open to expansion and improvement.
Although still relatively new to the Islamic finance and banking industry relative to the other GCC countries, Oman boasted total Islamic assets of USS$14.7 billion, an impressive 15.16% of the total assets of the country's banking sector.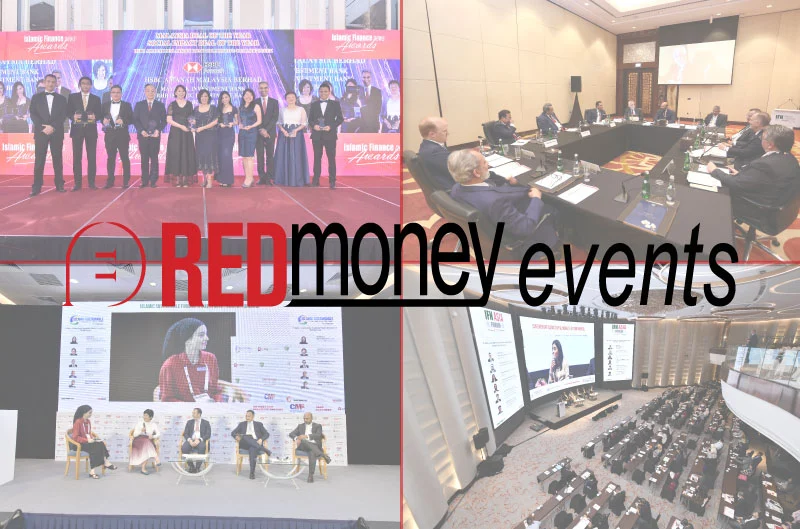 REDmoney events designs, organizes and hosts industry-leading conferences, forums, roadshows, seminars and dialogues focusing on the Islamic financial markets across a global, regional and national level. Leveraging an exceptional network of the industry's elite and supported by the expertise of the REDmoney publishing and seminars divisions, REDmoney Events are able to provide access to a unique array of influential speakers, panelists and participants from a cross-section of the global industry to debate the most significant issues affecting the Shariah compliant financial markets.
REDmoney events are differentiated by their complimentary yet qualified attendance structure, ensuring the highest quality of both delegates and contributors. Comprehensive and cutting-edge, attendance ensures exclusive access to the leaders in their field across all sectors and markets.
TThe annual IFN Asia and IFN UK Forums are categorically recognized as their continent's leading industry events since their inception in 2006 and 2007 respectively. The Dialogues series has also become an integral element of the REDmoney events series and have cemented their position as leading, must-attend, events. In 2022, we introduced the Islamic Sustainable Finance & Investment Forum, which was an enormous success, and will become a mainstay.
For any inquiries contact us
Our team will be glad to answer any questions you may have about this event.