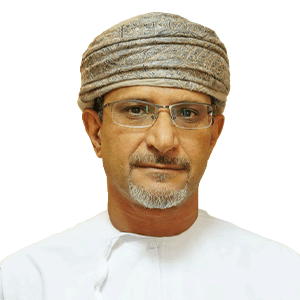 Malik Al Mahrooqi
Advisor, Office of the Executive President, Central Bank of Oman
Malik Abdulla Said Al Mahrooqi, a career central banker with over 30 years of experience, has worked in different capacities at the Central Bank of Oman (CBO). Currently, he serves as the advisor to the executive president (governor) at CBO.
Malik has a Masters in International Business Law degree from the University of Wales, Aberystwyth and a Bachelor of Laws degree from AinShams-University, Egypt.
Malik took over as advisor in November 2021, after a three-year term as the vice-president heading the Banking Oversight Division responsible for the prudential regulation and supervision of the banking sector (including Islamic banks) and non-bank financial institutions. His areas of expertise include regulation, policies, development and surveillance of the banking sector.
Malik has donned different roles in the capital market industry for the past 20 years, most recently being a member of the board of directors at the Capital Market Authority.
At the CBO, Malik played a key role in framing the Islamic Banking Regulatory Framework and developing the sector; policymaking and development of the banking and finance sector; and developing a compliance culture (AML/CFT) in the banking sector, among others.