Date:

5th April - 17th June 2021
Over the past fifteen years, we at IFN have produced and delivering over 150 physical Islamic finance events in more than 40 countries to over 45,000 delegates. But 2020 and the global pandemic showed us that virtual events offer an excellent opportunity to reach a broader more diverse audience.

Welcome to the IFN OnAir Roundtable Roadshow, a series of 10 carefully selected, key, emerging, Islamic financial markets, packaged together, to deliver the global IFN audience with an outstanding understanding of each.

Each 90-minute Roundtable will include a keynote and a distinguished expert panel of that markets' leading regulators and practitioners discussing and debating the fundamental issues and opportunities each holds. We'll cover obvious areas such as capital raising, investment, financial technology, and the local retail sector, yet we'll also delve into each market's more unique attributes and offerings.
At REDmoney, 2020 taught us much about the state of the events business. What works, what doesn't and how to continue delivering unparalleled programs to our global audience.
It's a fundamental element of our business going forward, and we will continue to adapt to ensure we remain relevant and our events remain the industry's best.
The global appetite and requirements for converging has shifted and now more than ever, we are strategically planning our events to adapt to these changes in the face of disruption without compromising on the quality of knowledge transfer and outreach.
Technological advancements have given rise to exciting opportunities in developing new formats that allows unlimited real time interaction remotely.
Moving forward, we will deliver a blend of physical and online events, ensuring the best of both worlds. Physical interaction is important to many, whilst travel and time away from the office isn't always necessary to reach new markets.
For 2021, through careful research and planning, we have curated bespoke events online and offline with your interest in mind.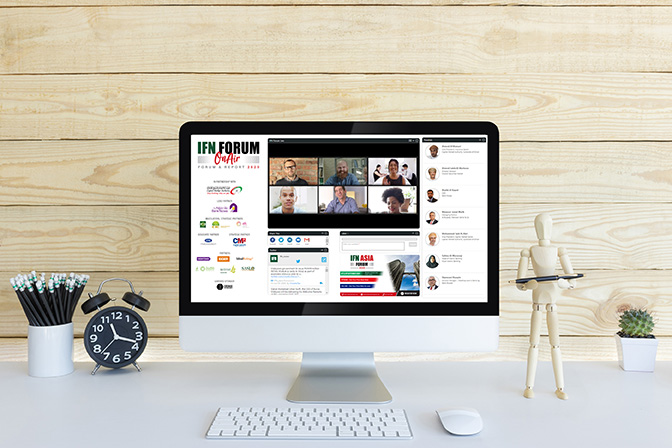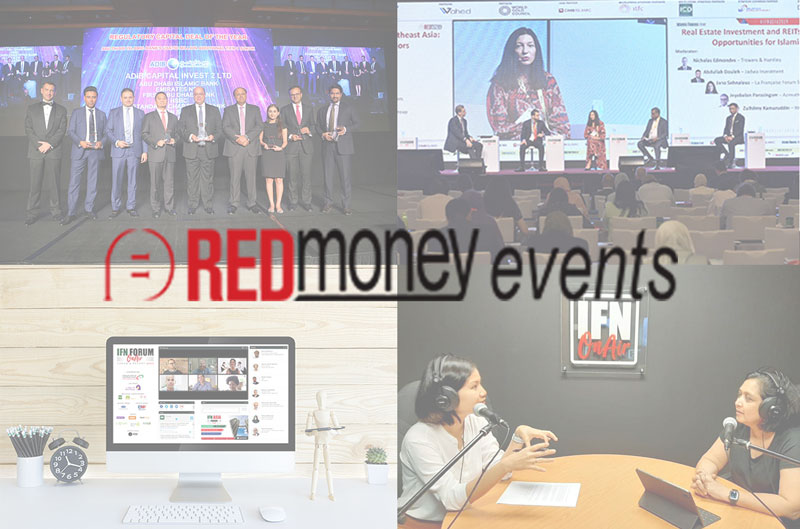 REDmoney events designs, organizes and hosts industry-leading conferences, forums, roadshows, seminars and dialogues focusing on the Islamic financial markets across a global, regional and national level. Leveraging an exceptional network of the industry's elite and supported by the expertise of the REDmoney publishing and seminars divisions, REDmoney Events are able to provide access to a unique array of influential speakers, panellists and participants from a cross-section of the global industry to debate the most significant issues affecting the Shariah compliant financial markets.
REDmoney events are differentiated by their complimentary yet qualified attendance structure, ensuring the highest quality of both delegates and contributors. Comprehensive and cutting-edge, attendance ensures exclusive access to the leaders in their field across all sectors and markets.
The annual IFN Asia Forum has been the biggest event in the industry since its inception in 2006, attracting over 1,000 delegates annually. An annual line-up of Forums are also conducted across emerging markets and key jurisdictions. Included under REDmoney Events are the IFN Awards Ceremonies, which take place annually in Dubai and Kuala Lumpur, and attract more than 800 industry leaders.
For any inquiries contact us
Our team will be glad to answer any questions you may have about this event.