Venue:

Grand Millennium Muscat
About The Forum
Oman has been the hotbed of interest for investors and corporates alike for almost half a decade now. The development of the Islamic finance and banking industry has been an important contributor to the country's economic growth, with efforts to grow the sector being exercised frequently to compete with its neighbors. Oman has had an impressive Islamic finance growth across multiple sectors in the past years.

As at the end of the first quarter of 2018, Islamic banking assets was recorded at OMR1.41 billion (US$3.65 billion), a 36.9% year-on-year increase from OMR1.03 billion (US$2.67 billion). Revenues generated by the Sultanate's Islamic banking industry during the same period was realized at OMR17.87 million (US$46.31 million), an increase of 46.12% from OMR12.23 million (US$31.69 million) recorded in the first quarter of 2017.
Forum Agenda
9:00 – 9:15
Keynote Address
H.E Abdullah Salim Al-Salmi, Executive President, Capital Market Authority, Sultanate of Oman
9:15 – 9:30
Keynote Address
H.E Tahir Salim Al Amri, Executive President, Central Bank of Oman
9:30 – 10:30
Opportunities for Oman: The Next Stage of Development for Islamic Banking, Capital Markets & Takaful
Through a select group of senior market participants, we review recent developments in Omani Islamic banking, finance, Takaful and investment and ask if expectations have been matched, exceeded or otherwise. We examine industry consolidation and assess the efficacy of various operational models for Islamic banks – standalone and windows – whilst at the same time examining pressing issues such as liquidity management as part of the Sultanate's Islamic Banking Regulatory Framework. We also discuss what a deposit insurance scheme would look like in Oman and assess what can be learnt from other Islamic finance centers that have successfully implemented such schemes.
Panelists:
Kemal Rizadi Arbi, Expert/Advisor, Capital Market Authority, Sultanate of Oman
Khalid Al Kayed, CEO, Bank Nizwa
Saud Al Busaidi, Manager, Islamic Banking Department, Central Bank of Oman
12:00 – 12:15
Case Study One: Shariah Compliant Project Financing - Duqm Refinery
12:15 – 12:35
Coffee & Networking
12:35 – 1:00
Learning from Financial Institution and Corporate Issuers in Oman
What rationale do potential and past issuers use for evaluating the offerings of Islamic capital markets? What lessons can be learnt from recent issues in Oman? We examine factors for success including structures, pricing, ratings, distribution, market conditions and credit enhancement.
1:00 – 1:15
Presentation: Takaful in Oman - Models for Success
1:15 – 2:00
REITs and Islamic Investment Funds in Oman
An expert panel discuss the evolution and development of the Real Estate Investment Trust market in Oman. How far has the market come and what is the next stage of growth for REITs in Oman? How can challenges such as asset quality and diversification be overcome and what is current investor sentiment and appetite?
2:00
Closing Remarks & End of Forum
2.30 – 4.00 FinTech Breakout
2.30 – 4.15 Student Forum
2:30 pm – 2:45 pm
Welcome remarks
2:45 pm – 3:00 pm
The Islamic Banking & Finance Industry – An Overview
3:00 pm – 3:15 pm
The Islamic Retail Banking Market
3:15 pm – 3:30 pm
Understanding the Islamic Capital Markets
3:30 pm – 3:45 pm
Legal and Regulatory Issues in Islamic Finance
3:45 pm – 4:00 pm
Closing remarks
4:00 pm
End of Student Forum
2:30 pm – 4:30 pm
The Oman Dialogue
Now in its fourth year, the highly acclaimed IFN Oman Dialogue will once again bring together a select group of Oman's leading Islamic finance industry's practitioners and regulators, to openly discuss the benefits and concerns facing the Shariah compliant financing and investment market today.

This thought-provoking exclusive closed-door session brings together the industry's elite with extensive knowledge of that particular market and industry regulators. The Oman Dialogue will consist of local regulators and industry practitioners and international key players with a solid understanding of the local market but with an outsider's point of view.
Forum Keynotes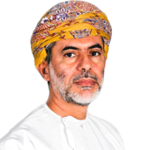 H.E Abdullah Salim Al-Salmi
Executive President
Capital Market Authority, Sultanate of Oman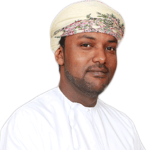 H.E Tahir Salim Al Amri
Executive President
Central Bank of Oman
Forum Speakers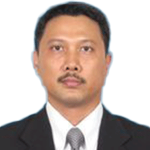 Kemal Rizadi Arbi
Expert/Advisor
Capital Market Authority, Sultanate of Oman
Khalid Al Kayed
CEO
Bank Nizwa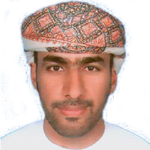 Saud Al Busaidi
Manager, Islamic Banking Department
Central Bank of Oman
Advisory Board
Asad Qayyum
Senior Associate
Al Busaidy, Mansoor Jamal & Co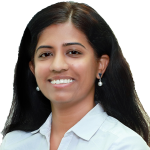 Dhana Pillai
Partner
Al Hashmi Law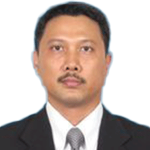 Kemal Rizadi Arbi
Expert/Advisor
Capital Market Authority, Sultanate of Oman
Khalid Howladar
Managing Director and Founder
Acreditus
Mohsin Shaik Sehu Mohammed
Head of Investment Banking and Capital Markets
Maisarah Islamic Banking Services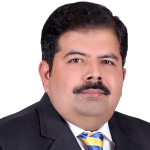 Muhammad Kashif Zafar
Head of Islamic Banking Finance
Bank Sohar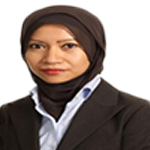 Riza Ismail
Senior Counsel & Head, Banking & Finance Practice Group
Al Alawi & Co
Sadaf Buchanan
Partner
Dentons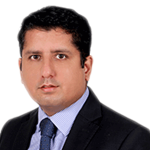 Saifuddin Ahmed
Head of Asset Management
Almadina Investment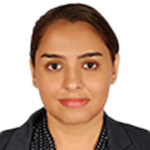 Zainab Aziz
Counsel
Curtis, Mallet-Prevost, Colt & Mosle
For any inquiries contact us
Our team will be glad to answer any questions you may have about this event.