The IFN Asia Forum, is the region's largest Islamic finance gathering. An annual 'must attend' business event for Islamic finance professionals from around the world, IFN Asia is a confluence of the brightest and most influential personalities of the industry, bringing quality and relevant discussions to the stage and invaluable networking opportunities.

Asia is recognized by the world as the bastion of Islamic finance housing the world's most populous Muslim nation and largest Islamic finance market. With the support of regulators and multilateral Islamic finance organizations IFN Asia Forum 2021 will take place at the heart of Islamic finance in the region, Kuala Lumpur.

As the center of Islamic capital raising activities by volume and its diversity of instruments and issuers, the Forum will embody themes exploring Shariah financing through the banking and capital markets from both the perspectives of issuers and facilitators.
At REDmoney, 2020 taught us much about the state of the events business. What works, what doesn't and how to continue delivering unparalleled programs to our global audience.
It's a fundamental element of our business going forward, and we will continue to adapt to ensure we remain relevant and our events remain the industry's best.
The global appetite and requirements for converging has shifted and now more than ever, we are strategically planning our events to adapt to these changes in the face of disruption without compromising on the quality of knowledge transfer and outreach.
Technological advancements have given rise to exciting opportunities in developing new formats that allows unlimited real time interaction remotely.
Moving forward, we will deliver a blend of physical and online events, ensuring the best of both worlds. Physical interaction is important to many, whilst travel and time away from the office isn't always necessary to reach new markets.
For 2021, through careful research and planning, we have curated bespoke events online and offline with your interest in mind.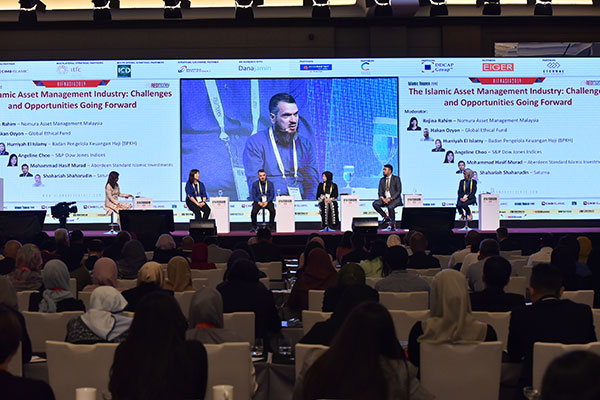 Subscribe For IFN Daily News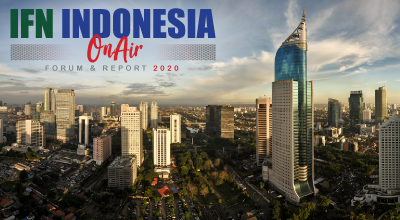 Indonesia is an Islamic finance giant waiting to be awakened, and events from recent years have indeed stirred the world's most populous Muslim nation. Armed with a strong political will, the Republic has a firm grip on its title as a worldclass Sukuk contender, issuing more sovereign Sukuk than any other nations globally. And the Southeast Asian giant, with over 225 million Muslim citizens, is resolute in broadening its Islamic finance repertoire beyond Sukuk: equipped with a new 10-year Islamic finance national masterplan, a dedicated national Shariah finance committee headed by the president himself and a new Hajj fund agency, Indonesia is working on elevating other segments of its Islamic finance industry including banking, insurance and asset management.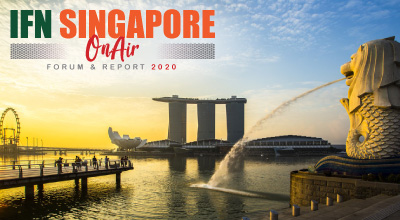 Boasting one of the world's most sophisticated financial markets rooted in transparency and a sound legal framework, and bolstered by a stable and open economy, Singapore has all the characteristics of a potentially successful global Islamic financial market. Although it still has to face tough competition with neighboring Malaysia if it aspires to be the Shariah finance stronghold of the region, the Lion City has the advantage as an international financial center, acting as the gateway to China and the wider east. Captivated by its world-class financial infrastructure, over 200 international banks have made Singapore their home and springboard into the region, and an increasing number of these banks are recognizing the growing demand for dollar Shariah compliant services leading them to set up Islamic finance desks as a strategic move to capture international Shariah dollars from clients across Asia and the Middle East looking to access the global markets.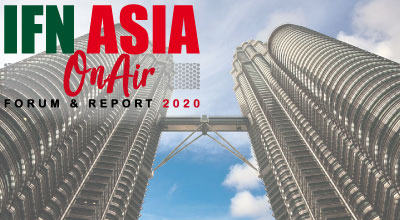 Anchoring major players such as Malaysia and Indonesia, the Asian Islamic capital market has been leading the global industry, not only in size, but also in innovation and diversification. The sophisticated infrastructure of Malaysia is a hallmark of excellence globally, the immense potential of Indonesia's population and its flourishing sovereign Sukuk market remains captivating to many and the phenomenal market expansion rates in Pakistan and Bangladesh are widely envied. Together, along with relative newcomers such as Singapore, the Maldives and Sri Lanka, the Asian continent is expected to be at the forefront of the global Islamic capital and asset management market, through leveraging advanced and sophisticated regulations, and attracting masses of global investors into the region to subsequently build its rapport with other regions. IFN Asia OnAir Forum 2020 will take place from 24th to 26th November.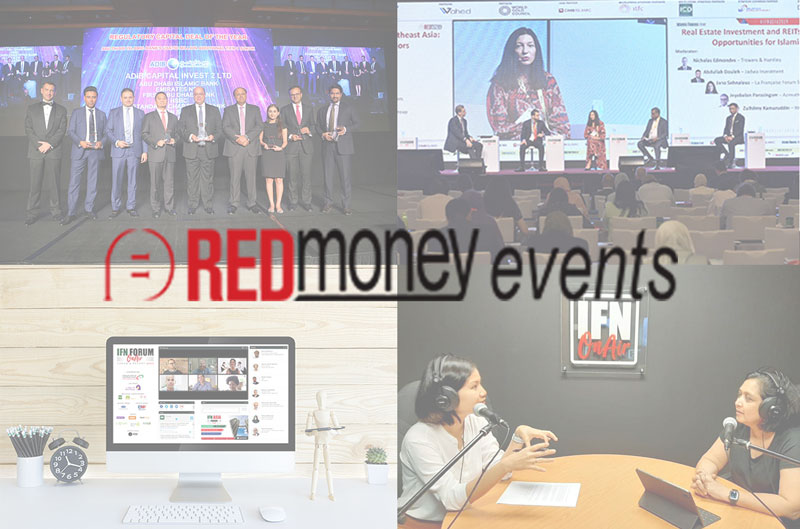 REDmoney events designs, organizes and hosts industry-leading conferences, forums, roadshows, seminars and dialogues focusing on the Islamic financial markets across a global, regional and national level. Leveraging an exceptional network of the industry's elite and supported by the expertise of the REDmoney publishing and seminars divisions, REDmoney Events are able to provide access to a unique array of influential speakers, panellists and participants from a cross-section of the global industry to debate the most significant issues affecting the Shariah compliant financial markets.
REDmoney events are differentiated by their complimentary yet qualified attendance structure, ensuring the highest quality of both delegates and contributors. Comprehensive and cutting-edge, attendance ensures exclusive access to the leaders in their field across all sectors and markets.
The annual IFN Asia Forum has been the biggest event in the industry since its inception in 2006, attracting over 1,000 delegates annually. An annual line-up of Forums are also conducted across emerging markets and key jurisdictions. Included under REDmoney Events are the IFN Awards Ceremonies, which take place annually in Dubai and Kuala Lumpur, and attract more than 800 industry leaders.
For any inquiries contact us
Our team will be glad to answer any questions you may have about this event.