Date:

6th & 7th April 2020
Venue:

Mandarin Oriental Hotel, Kuala Lumpur
ABOUT THE FORUM
Anchoring big players like Malaysia and Indonesia, the Asian Islamic capital market has been leading the global industry, not only in size, but also in innovation and diversification. The sophisticated infrastructure of Malaysia is a hallmark of excellence globally, the immense potential of Indonesia's population and its flourishing sovereign Sukuk market remains captivating to many and the phenomenal market expansion rates in Pakistan and Bangladesh are widely envied. Together, along with various other newcomers like the Maldives and Sri Lanka – which is looking to issue a sovereign Islamic paper – the Asian continent is expected to be at the forefront of the global Shariah compliant debt and equity markets by leveraging advanced and sophisticated regulations, and attracting masses of global investors into the region to subsequently build its rapport with other regions. IFN will return to Kuala Lumpur with its prestigious IFN Asia Forum, a two day event with a renewed focus on issuers and investors on the 6th-7th April 2020.
FORUM AGENDA
09.30
Predictions, Potentials and Predicaments: What's making News and Where is Islamic Finance Today?
We ask a high-level panel to share their views on the challenges and opportunities ahead for the global Islamic finance market. What are notable recent developments in global Islamic finance and investment, including industry developments affecting investment patterns and possibilities? What are the effects of socio-political events on current and future Islamic finance and investment? How can we effectively finance the local, regional and international Halal industry and should Shariah compliant financing be mandatory for this sector? What role does technology continue to play as a disruptor and an enabler of financial inclusion and how can Islamic finance further contribute to the achievement of UN Sustainable Development Goals?
Panelist:
Dr Bello Lawal Danbatta, Secretary-General, Islamic Financial Services Board (IFSB)
11.00
Coffee & Networking
11:50
IFN Fintech Huddle: What's Hot and What's Not in Tech and Finance?
How is technology playing a role in today's corporate, investment banking and capital markets sectors? Where is disruption and disintermediation taking place in the capital raising process and what do FinTechs have to offer in terms of innovation? What are the challenges for the new tech players and do they offer sufficient scale to be a major threat to the traditional financial services players? We ask an expert panel for their views.
13:00
Lunch and Networking
14:00
Southeast Asia Leading the World: Building The Halal Economy
How large, potentially, is the Halal economy, both domestically and internationally? What are the prime sectors and opportunities available in this exciting sector? Are companies in the Halal economy exclusively using Islamic financial services, and if not, why? How do we undertake effective value chain analysis of the Halal economy and how do Islamic financial institutions position themselves to offer effective financing? Where do trade finance, Takaful, SME banking and other key financial services play a role in the financing and development of the Halal economy? We explore this vital and dynamic sector.
15:00
Impact, Sustainable and Responsible Finance: What's the Real Deal?
What is climate risk and how can it be effectively managed and mitigated by financial institutions and intermediaries? Are SRI regulatory frameworks effective and should ESG risk and reporting standards be improved and tightened for the financing of responsible and sustainable projects? How and where are green banking and capital markets products developing, and what challenges are being faced by advisors, sponsors, project and asset owners? Through a leading panel we seek answers to the tough questions. We also consider the next stage of development for Green Sukuk, and explore how Islamic, responsible and ethical finance can further work towards the achievement of Sustainable Development Goals in the region and beyond.
16:00
Financing and Funding: New Shapes and Sizes for Islamic Capital Raising
What can Sukuk and Islamic structures offer corporates, financial institutions, governments, multilateral and supranational organizations? What are issuers looking for in terms of pricing, tenor, structure and distribution in the coming year and what innovation might we see? How can the Malaysian GLC sector transformation further employ and benefit from Islamic financing options and what opportunities do regulatory related transactions offer Islamic financial institutions?
17:00
End of Day One, Coffee & Networking
09:10
Keynote Address
Muhamad Umar Swift, CEO, Bursa Malaysia
09:25
We need to Talk....about Islamic Asset and Investment Management
What is a successful strategy to build a profitable Shariah compliant asset management business as part of a wider, global Islamic investment management industry? What do Muslim investors want, and what can we realistically offer them? What are the things inhibiting us as an industry, and what are the inherent advantages we enjoy? Should Islamic asset management businesses be operated alongside their conventional counterparts and does this create success, or is it not that straightforward? Looking domestically, should more foreign operators be encouraged to set up in Malaysia, and if so, what do these entrants need to ensure success? We cast a critical eye over the industry and seek concrete answers and solutions.
10:45
Coffee & Networking 
11:15
IFN Fintech Huddle: Robo Invasion
What advances have robo advisers made in the areas of Islamic asset management? Is the market ready for digital-only products? How is big data and AI influencing the discipline? What other technology is driving change in the asset management sector?
12:30
Pitch Playground
An exclusive opportunity to hear technology ventures from various funding stages to pitch their businesses and ideas.
14:00
Impact and Responsible Investing: Substance over Form?
What criteria should contribute towards an investment being classified as green, responsible or sustainable? What disclosure requirements are in place, or likely to be in place, for asset managers involved with green and sustainable investing, and how are asset allocation decisions affected by this? What is 'Greenwashing', why is it detrimental to the development of the green and responsible investment industry and how can it be mitigated in reality? How is ESG investing evolving in terms of sector analysis: the example of governance in the technology sector, as well as others. We examine these and other issues, while at the same time exploring how the responsible investment industry will grow and how Islamic finance can play a key role.
Panelist:
Cedric Rimaud, ASEAN Program Manager, Climate Bonds Initiative
15:00
Keynote Address
Charles Hay, British High Commissioner to Malaysia
15:15
Real Estate, Private Equity and Other Direct Shariah Compliant Investment Opportunities 
Direct, Shariah-compliant investment from the Gulf to the US and UK markets are well-trodden paths. There are, however, many other global examples of such investment taking place. This session will seek to examine trends and opportunities, including: current investments types and asset classes; latest opportunities and demand for Shariah-compliant direct investment into Asian real estate markets, and potential targets for private equity investment in the Asian and Middle Eastern markets. We also examine specific structures used to facilitate Shariah-compliant finance in the Asian and Gulf markets, and identify other structures that could be employed 
16:00
In Mint Condition: Innovations in Islamic Wealth Management and Risk Protection
We take a closer look at the Islamic wealth management sector and ask how the industry can develop new and innovative products, perhaps making more use of the important concepts of Zakat, Waqf and Takaful. What opportunities are on offer for wealth managers and what benefits are available to customers?
16:45
Forum Close and Refreshment
FORUM KEYNOTES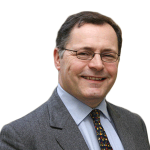 Charles Hay
British High Commissioner to Malaysia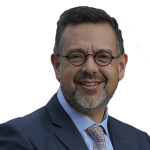 Muhamad Umar Swift
CEO, Bursa Malaysia
FORUM SPEAKERS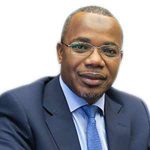 Dr Bello Lawal Danbatta
Secretary-General, Islamic Financial Services Board (IFSB)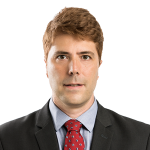 Cedric Rimaud
ASEAN Program Manager, Climate Bonds Initiative
ADVISORY BOARD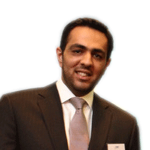 Bilal Parvaiz
Director, Islamic Business and Head Product Management, Standard Chartered Saadiq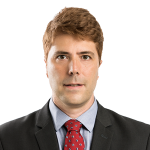 Cedric Rimaud
ASEAN Program Manager, Climate Bonds Initiative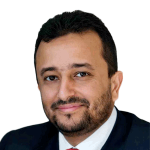 Hussam Sultan
Regional Head, Commercial and Transaction Banking (Islamic), CIMB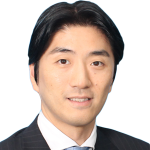 Masumi Hamahira
Advisor, Islamic Banking Window, MUFG Bank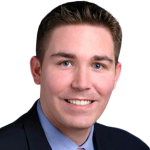 Michael Orzano
Senior Director of Global Equities, S&P Dow Jones Indices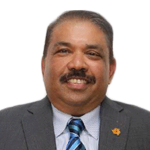 Prof Dr Obiyathulla Ismath Bacha
Professor of Finance, International Centre for Education in Islamic Finance (INCEIF)
Last Visit to Kuala Lumpur
For any inquiries contact us
Our team will be glad to answer any questions you may have about this event.