Date:

24th & 25th November 2020
ABOUT THE FORUM
Anchoring big players like Malaysia and Indonesia, the Asian Islamic capital market has been leading the global industry, not only in size, but also in innovation and diversification. The sophisticated infrastructure of Malaysia is a hallmark of excellence globally, the immense potential of Indonesia's population and its flourishing sovereign Sukuk market remains captivating to many and the phenomenal market expansion rates in Pakistan and Bangladesh are widely envied. Together, along with various other newcomers like the Maldives and Sri Lanka – which is looking to issue a sovereign Islamic paper – the Asian continent is expected to be at the forefront of the global Shariah compliant debt and equity markets by leveraging advanced and sophisticated regulations, and attracting masses of global investors into the region to subsequently build its rapport with other regions. IFN will return to Kuala Lumpur with its prestigious IFN Asia Forum, a twoday event with a renewed focus on issuers and investors on the 24th & 25th November 2020.
FORUM AGENDA
09:30
Return to Factory Settings: The Opportunities for a Back-to-Basics Approach and How Islamic Finance Can and Will Flourish
The world has changed. How our industry – global Islamic banking, finance and investment – chooses to respond to these changes may be a generation defining moment. How can Islamic finance mobilize to address the imminent challenges of the real economy and provide not just liquidity support, but solvency support to the vital SME and corporate sector? Can Islamic finance use this opportunity to become truly responsible, inclusive and ethical? How can we as an industry ensure this is substance over form on a permanent basis? What opportunities do the UN Principles for Responsible Banking offer Islamic financial institutions, and what obligations and responsibilities to their stakeholders are placed on those institutions? How can the core values of Islamic finance be further applied to sustainable and socially responsible finance and investment strategies? We ask a respected panel for a roadmap to success for Islamic banking, finance and capital markets.
Panelists:
Ahmad Shahriman Mohd Shariff, CEO, CIMB Islamic
Dr Bello Lawal Danbatta, Secretary-General, Islamic Financial Services Board (IFSB)
Meor Amri Meor Ayob, CEO, Bond Pricing Agency Malaysia
Michael Orzano, Senior Director, Global Equity Indices, S&P Dow Jones Indices
10:45
Coffee & Networking
11:15
Keynote Address 
Muhamad Umar Swift, CEO, Bursa Malaysia
11:30
Putting Islamic Finance to Work: Sustainable, Humanitarian & Green Initiatives 
In the shadow of COVID-19, what role can social, pandemic and disaster recovery bonds play and how can Islamic finance solutions feature? How can Sustainable Development Goal 3 – promoting health and wellbeing – be made an achievable priority and what do SDG bonds, and potentially SDG Sukuk, offer? Beyond credit, what types of new vehicles will begin to feature in the financing of sustainable, social, humanitarian projects and what do Islamic finance structures offer? Are ratings, reporting, regulatory frameworks and screening technologies among the most significant changes facing sustainable finance today, and how has the sector responded? Where are the latest touch-points between Islamic finance and green and sustainable initiatives and where will we see the examples of overlap and cooperation? 
12:20
Southeast Asia Leading the World: Building The Halal Economy 
How large, potentially, is the Halal economy, both domestically and internationally? What are the prime sectors and opportunities available in this exciting sector? How do we undertake effective value chain analysis of the Halal economy, what role does technology play and how have recent market challenges changed our industry? Are companies in the Halal economy exclusively using Islamic financial services, and if not, why? How do Islamic financial institutions position themselves to offer effective financing through trade and export finance, Takaful, SME banking, treasury and other key financial services? How can Islamic capital markets and Sukuk also play a meaningful role in the financing and development of the Halal economy? We explore this vital and dynamic sector.
Panelist:
Joann Enriquez, CEO, Investment Account Platform
14:10
Managing and Navigating Uncertainty: Islamic Capital Markets, Funding and Sukuk
We ask an expert panel to examine spreads, pricing and ratings and identify what factors drive these in the short to medium term in Southeast Asia. How will external factors such as business sentiment, consumer behavior and fluctuating oil prices continue to influence credit fundamentals as well as issuer access to capital markets? In what ways will Sukuk play a prominent role in funding governments, corporates and projects? What innovation might we see in regional Islamic capital markets going forward and what structures offer issuers flexibility and efficiency? In times of stress and volatility, do Sukuk offer some semblance of stability? Will coming months see significant levels of debt restructuring and refinancing? We seek the thoughts of industry leaders.
15:15
IFN Fintech Huddle: What's Hot and What's Not in Tech and Finance?
How is technology playing a role in today's Shariah compliant corporate, investment banking, capital markets and Islamic wealth management sectors? Where is disruption and disintermediation taking place in the capital raising process and what do FinTechs have to offer in terms of innovation? What disruption is taking place in the SME funding sector in particular? What are the challenges for new, high-growth technology companies and do they offer sufficient scale to be a major threat to the traditional financial services players? Where and how can FinTech play a meaningful role in key Islamic social financial activities such as Takaful, Zakat and Waqf?
Panelists:
Bikesh Lakhmichand, CEO, 1337 Ventures
Hammam Radwan, Co-Founder, Wakaful – Malaysia
16:30
End of Day One, Coffee & Networking
10:00 – 12:30
Dialogue One: Islamic, Ethical and Responsible Investment
What can Islamic asset managers share with their conventional counterparts, including the successful use of endowment structures and enhanced investment screening? What's needed to build a global Islamic investment management industry and how can the industry become more client-centric? How is the Islamic asset management industry addressing ethical and governance issues, including screening and the use of data and AI? What have Robo-advisory platforms achieved in terms of penetration and market share and what threat do they realistically pose to traditional asset managers? What influences the deployment of Shariah compliant capital, what do Shariah compliant institutional investors want and where do private equity, Sukuk funds, trade finance funds and others play a role?  What criteria should contribute towards an investment being classified as green, responsible, ethical or sustainable? What disclosure requirements are in place, or likely to be in place, for asset managers involved with green, ethical and sustainable investing, and how are asset allocation decisions affected by this? What role does governance investing play as part of a responsible and ethical investment strategy, and is this changing?
13:30 – 15:45
Dialogue Two: All the Techs
We examine the rise of WealthTech, InsurTech, RegTech and Robo-advisory, and ask where and how technology is re-defining Islamic asset/wealth management and insurance. How can traditional asset and wealth managers and insurers compete with the new techs and what other activities, sectors and demographics are ripe for disruption? What do tools and platforms such as Blockchain and AI offer this thriving sector, and how should these be deployed? What challenges do financial technology companies still face in terms of funding, regulation and market penetration? What more can be done by investors, accelerators, governments and regulators to assist and enable today's financial and investment technology companies? 
FORUM KEYNOTE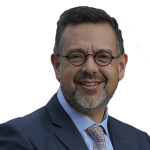 Muhamad Umar Swift
CEO, Bursa Malaysia
FORUM SPEAKERS
Ahmad Shahriman Mohd Sharif
CEO, CIMB Islamic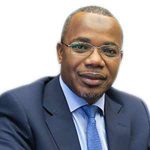 Dr Bello Lawal Danbatta
Secretary-General, Islamic Financial Services Board (IFSB)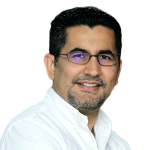 Bikesh Lakhmichand
CEO, 1337 Ventures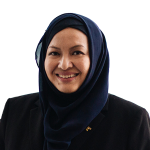 Joann Enriquez
CEO, Investment Account Platform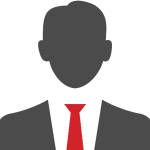 Meor Amri Meor Ayob
CEO, Bond Pricing Agency Malaysia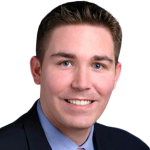 Michael Orzano
Senior Director of Global Equities, S&P Dow Jones Indices
ADVISORY BOARD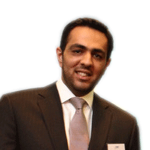 Bilal Parvaiz
Director, Islamic Business and Head Product Management, Standard Chartered Saadiq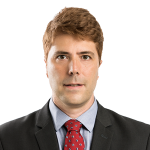 Cedric Rimaud
ASEAN Program Manager, Climate Bonds Initiative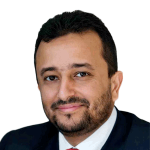 Hussam Sultan
Regional Head, Commercial and Transaction Banking (Islamic), CIMB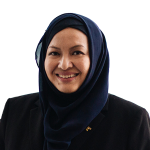 Joann Enriquez
CEO, Investment Account Platform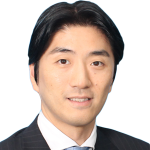 Masumi Hamahira
Advisor, Islamic Banking Window, MUFG Bank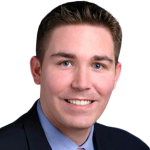 Michael Orzano
Senior Director of Global Equities, S&P Dow Jones Indices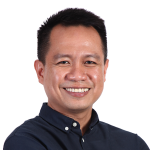 Norhizam Kadir
Vice-President, Fintech and Islamic Digital Economy Malaysia Digital Economy Corporation (MDEC)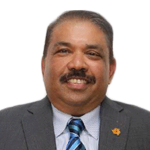 Prof Dr Obiyathulla Ismath Bacha
Professor of Finance, International Centre for Education in Islamic Finance (INCEIF)
Last Visit to Kuala Lumpur
For any inquiries contact us
Our team will be glad to answer any questions you may have about this event.