Venue:

Ritz Carlton DIFC, Dubai
ABOUT THE FORUM
The World Leaders Summit has become one of Redmoney's annual seminal events. This one-day event is tailored to provide an opportunity for the industry's most influential figures to congregate and openly debate the most pressing issues facing the GCC Islamic finance block with a focus on the UAE.
The GCC is expected to be one of the key drivers in the expansion of Islamic finance with the governments of this coalition driving the growth of Islamic bonds with Sukuk — which is becoming a global instrument — issuance expected to reach US$120–130 billion.
FORUM AGENDA
09:25
Vision 2020: A Macro Outlook on Policies, Events and Islamic Finance
A leading panel identify and assess the political, economic, social, regulatory & technological issues and trends currently influencing international and regional Islamic finance and investment. What is the global outlook for Islamic capital-raising and Shariah compliant asset management in 2020 and what do mega projects such as Expo 2020 offer? What are the latest views on global trade and where are the key opportunities for regional Islamic finance and investment in the coming year? How can we effectively finance the local, regional and international Halal industry and should Shariah compliant financing be mandatory for this sector? What role does technology continue to play as a disruptor and an enabler of financial inclusion and how can Islamic finance further contribute to the achievement of UN Sustainable Development Goals? Lastly, if we identify the most promising frontier Islamic finance markets, which countries would top the list of potential new market entrants?
11:15
Growth in Regional Capital Markets, Corporate and Investment Banking
What specific factors will affect fixed income spreads in 2020 and what role will Sukuk and syndicated deals play in the regional capital market? What do new Sovereign Sukuk issuers bring to the Gulf region; what structures, opportunities and risk tolerance will satisfy investors in the coming year, and how will issuers meet these requirements? What will we see with regional project and infrastructure finance and what liquidity is available for large scale projects? What has inclusion in significant global indices offered the capital markets of key gulf countries? Does Waqf offer new and innovative structures and opportunities? Finally, how do listings such as Saudi Aramco help build regional liquidity, market capacity and depth?
Panelist:
Khalid Howladar, Head of Credit and Sukuk Advisory, R.J. Fleming & Co.
12:15
Green and Sustainable Finance: Capitalizing on New Opportunities
What role does Islamic finance and investment play in the funding of green, sustainable, social and responsible initiatives? Through an expert panel we analyse project uses, product structures, risk and reporting issues, and ask how Islamic financial products can provide effective funding for sustainable, humanitarian and environmentally responsible projects and initiatives in the Gulf and further afield.  What of other important strategic sectors: healthcare, housing and education? Finally, how can responsible finance and investment help achieve the UN Sustainable Development Goals and what is the mandate of the recently introduced Dubai Sustainable Finance Working Group?
Panelist:
Sohail Zubairi, Senior Advisor, Dubai Islamic Economy Development Centre
13:15
Close of World Leaders Summit & Lunch
FORUM SPEAKERS
Khalid Howladar
Head of Credit and Sukuk Advisory, R.J. Fleming & Co.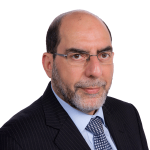 Sohail Zubairi
Senior Advisor, Dubai Islamic Economy Development Centre
ADVISORY BOARD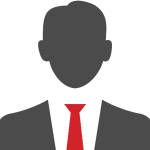 Cheong Say Lim
CEO, Lootah Capital
Khalid Howladar
Head of Credit and Sukuk Advisory, R.J. Fleming & Co.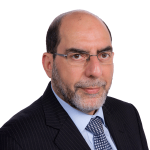 Sohail Zubairi
Senior Advisor, Dubai Islamic Economy Development Centre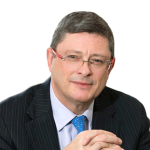 Simon Eedle
Managing Director, Regional Head Middle East, Natixis DIFC branch
Last Visit to Dubai
Returning in 2019, IFN will bring the World Leaders Summit, a one-day event designed to celebrate the latest developments and biggest achievements in the Islamic financial market space, to Dubai. The Islamic debt capital market space has gone from strength to strength to become a sought-after asset class not only for diversification but for performance and return, with global Sukuk issuance expected to reach US$90-100 billion by the end of this year.
IFN World Leaders Summit 2019 was an ideal gathering for specialists to interact openly with other experts from around the world and look for solutions together that will make Islamic finance a more transparent and investor-friendly world while always putting client's rights first.

William Tohmé
CFA , Regional Head – MENA
It was a well-organized event as always. In addition, I was impressed with the diverse set of co-panelists.

Sandeep Singh
Senior Director and Regional Head, Central Eastern Europe, Middle East and Africa, Franklin Templeton Investments
The event was very well organized and panel speakers were engaging.

Esam El-Makkawy
and Interim Company Secretary, Souq Extra
IFN World Leaders Summit 2019 organized in Dubai has provided me with an exceptional opportunity to network with major stakeholders of the Islamic finance world and to get insightful and valuable views on the market, its key challenges and major evolution. All attendees were highly knowledgeable and experienced. Finally the organization was flawless. An event worth penciling in one's agenda if willing to get an overview of the Islamic finance market going forward.

Fabrice Susini
CEO, Saudi Real Estate Refinance Company
For any inquiries contact us
Our team will be glad to answer any questions you may have about this event.