Venue:

SGX Centre, Singapore
About The Forum
Boasting one of the world's most sophisticated financial markets rooted in transparency and a sound legal framework, and bolstered by a stable and open economy, Singapore has all the characteristics of a potentially successful global Islamic financial market. Although it still has to face tough competition with neighboring Malaysia if it aspires to be the Shariah finance stronghold of the region, the Lion City has the advantage as an international financial center, acting as the gateway to China and the wider east. Captivated by its world-class financial infrastructure, over 200 international banks have made Singapore their home and springboard into the region, and an increasing number of these banks are recognizing the growing demand for dollar Shariah compliant services leading them to set up Islamic finance desks as a strategic move to capture international Shariah dollars from clients across Asia and the Middle East looking to access the global markets.
Forum Agenda
09:00 – 09:05
Welcome Remarks
09:05 – 09:15
Welcome Address
09:15 – 10:15
Developing and Enhancing the Role of Singapore in Regional Islamic Finance and Investment
Strategically located between two Islamic finance powerhouses, what can the city state offer Islamic finance and investment in terms of capacity, development, distribution and expertise? In which sectors can Islamic finance realistically play a funding and capital raising role in Singapore and what role can the Republic play in the wider region? We ask an expert panel for their views on market needs, solutions and opportunities.
Panelist:
Adnan Chilwan, Group CEO, Dubai Islamic Bank
10:15 – 11:00
Fintech and Islamic Finance in Singapore 
What does technological innovation mean for Shariah compliant issuers and asset managers? We discuss Blockchain and crowdfunding and identify what are the next big tech shifts for raising and managing money. 
11:30 – 11:55
Gold - Opportunities for Financial Innovation
Recent Shariah rulings have provided opportunities for products based around Gold. We take a detailed look at this interesting and innovative area. 
11:55 – 12:40
Environmental, Socially Responsible Investing and Islamic Investment: Opportunities for Development and Growth
We examine responsible, environmental and green finance in Singapore and Southeast Asia and ask how ethical and Islamic finance can potentially become closer interlinked. We also discuss how Southeast Asia can grow its existing ESG niche among asset managers and owners and what role Islamic and ESG asset management can play towards achieving Sustainable Development Goals. Do green bonds and Sukuk offer viable long-term investments and how can the industry address the relative scarcity of sustainable investment opportunities? 
Panelist:
Hakan Ozyon, Senior Portfolio Manager, Global Ethical Fund
Najmuddin Mohd Lutfi, CEO and Executive Director, BIMB Investment Management
Forum Speakers
Adnan Chilwan
Group CEO, Dubai Islamic Bank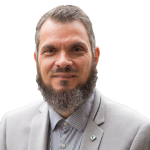 Hakan Ozyon
Senior Portfolio Manager, Global Ethical Fund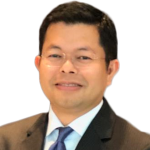 Najmuddin Mohd Lutfi
CEO and Executive Director, BIMB Investment Management  
For any inquiries contact us
Our team will be glad to answer any questions you may have about this event.