Date:

7th December - 9th December 2020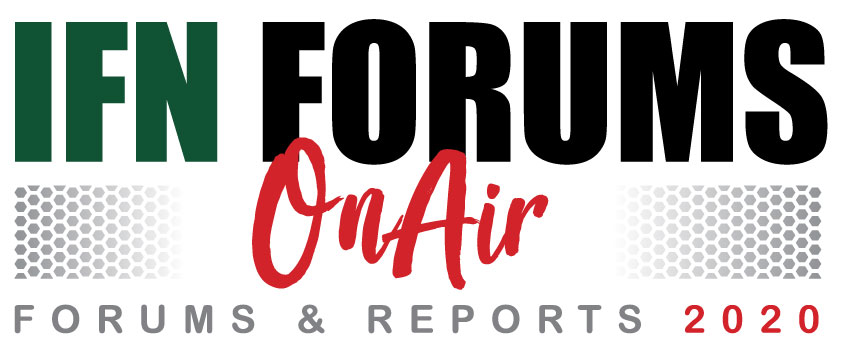 The IFN Forum OnAir Experience
Introducing IFN Forum OnAir, our exclusive online custom-built platform with your convenience in mind. IFN OnAir guarantees your full access to all of the event speakers through our interactive real-time features. Register now to experience IFN Forum OnAir.
Key features of the IFN FORUM On Air Experience:

Virtually interactive and engaging online event experience for each attendee
Experience seamless interactive features — agenda, live Q&A sessions, activity feed, polling and networking among delegates
Flexible and accessible online capabilities at your convenience, including the option to catch up on missed sessions once you have registered
A user-friendly interface that is accessible on any of your desktop, tablet and mobile devices — anywhere around the globe
An exclusive post-event report for all registered attendees
VIP access and information to our upcoming IFN Forums
ABOUT THE FORUM
For the fourth year in a row, IFN is excited to be back in Oman. The country has been the hotbed of interest for investors for almost half a decade despite being the new kid on the block. The growth of the Islamic finance and banking industry has been an effective contributor to the country's economic growth with efforts being exercised frequently across multiple sectors in the past years.

Oman's Islamic finance industry recorded a growth rate of 14% last year. The country has two stand-alone Islamic banks and six Islamic windows at conventional banks offering Islamic services. Its Islamic finance assets are projected to grow to US$3.2 trillion by 2020, with Islamic banking reaching US$2.6 trillion globally.
Forum Agenda
Back-to-Basics: How Islamic Finance Can and Will Flourish in Oman
The world has changed. How our industry - Islamic banking, finance and investment - chooses to respond to these changes may be a generation defining moment. How can Islamic finance mobilize to address the imminent challenges of the real economy and provide not just liquidity support, but solvency support to the vital SME and corporate sector? Can Islamic finance in Oman use this opportunity to become truly responsible, inclusive and ethical, while at the same time contributing to the Sultanate's growth and development? How can we as an industry ensure this is substance over form on a permanent basis? What opportunities do the UN Principles for Responsible Banking offer Islamic financial institutions in Oman? How can the core values of Islamic finance be further applied to sustainable and socially responsible finance and investment strategies? Considering these factors, we ask a respected panel for a roadmap to success for Islamic banking, finance and capital markets in Oman.
Funds, Infrastructure, Islamic Capital Markets and Responsible Finance Initiatives in Oman
Assessing the Omani Rial Sovereign Sukuk program and asking what it means for the Sultanate's domestic capital market. How was the Oman's first REIT received by the market? What do innovative equity-linked investment products such as Exchange Traded Funds offer local investors and what are the pros and cons of these and other passive investment tools? What can technology, particularly tools such as Blockchain, offer capital market innovation in Oman? What role can pandemic and disaster recovery bonds play and how can Islamic finance solutions feature? How can Sustainable Development Goal 3 – promoting health and wellbeing – be made an achievable priority and what do SDG bonds, and potentially SDG Sukuk, offer? Lastly, we examine the Sultanate's infrastructure requirements in the coming years and ask what can be funded through Islamic facilities, how can risk be effectively managed and do public/private partnerships offer a viable opportunity?
Financial Technology and Digitization in Oman
What are the major challenges and opportunities facing Omani banks in their digitization programs and strategies for the adoption of financial technology? How is digitization within local banks driving effective segmentation and the development of ever more efficient product delivery channels? What opportunities do Blockchain and Distributed Ledger Technology offer Islamic financial institutions and consumers in Oman? Where do crowdfunding and peer-to-peer lending potentially fit in the Omani financial system and what can be done to develop and nurture these important components? Where and how can FinTech play a meaningful role in key Islamic social financial activities such as Takaful, Zakat and Waqf?
ADVISORY BOARD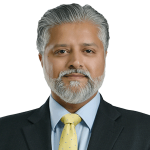 Asad Qayyum
Partner, Al Busaidy, Mansoor Jamal & Co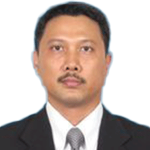 Kemal Rizadi Arbi
Expert/Advisor, Capital Market Authority, Sultanate of Oman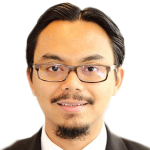 Mohamad Noranuar Sajari
Head, Sharia Structuring and Compliance, Bank Nizwa
Mohsin Shaik Sehu Mohamed
Senior Executive Manager – Investment Banking and Capital Markets, Bank Dhofar – Maisarah Islamic Banking Services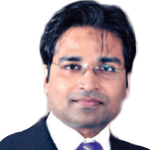 Mughees Shaukat
Head, Islamic Finance, College of Banking and Financial Studies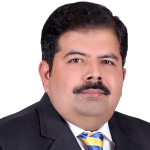 Muhammad Kashif Zafar
Head of Islamic Banking Finance, Sohar Islamic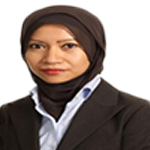 Riza Ismail
Senior Counsel, Head Banking and Finance Practice Group, Al Alawi & Co
Sadaf Buchanan
Partner, Dentons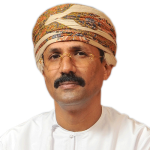 Said Al-Shahry
Managing Partner, Said Al Shahry & Partners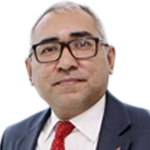 Shamzani Hussain
General Manager, Meethaq Islamic Banking, Bank Muscat
Last Visit to Muscat
Oman has been the hotbed of interest for investors and corporates alike for almost half a decade now. The development of the Islamic finance and banking industry has been an important contributor to the country's economic growth, with efforts to grow the sector being exercised frequently to compete with its neighbors. Oman has had an impressive Islamic finance growth across multiple sectors in the past years.

As at the end of the first quarter of 2018, Islamic banking assets was recorded at OMR1.41 billion (US$3.65 billion), a 36.9% year-on-year increase from OMR1.03 billion (US$2.67 billion). Revenues generated by the Sultanate's Islamic banking industry during the same period was realized at OMR17.87 million (US$46.31 million), an increase of 46.12% from OMR12.23 million (US$31.69 million) recorded in the first quarter of 2017.
Chitrajit Chakrabarti- oman 2018
We were very pleased with the attendance of all the major banks and fintechs from India, Pakistan, Iran, and Bahrain that participated. It was a small setup but one of the very well-organized and compact ones. On behalf of Monami Tech, we appreciate the exposure and hope to be considered for speaking opportunities in the future.

Chitrajit Chakrabarti
VP International Business, Monami Tech
Khalid Al Kayed- oman 2018
Thanks and appreciation for the excellent organization of the forum. It was also our pleasure to participate in the prestigious event. We look forward to 2019's edition too.

Khalid Al Kayed
CEO, Bank Nizwa
Sulaiman Hamad Al Harthi- oman 2018
Thanks for having me at this very high-profile event and allowing me to speak and learn and share views at the dialogue. I am sure IFN Events will be followed in the future and participants will be waiting for it.

Sulaiman Hamad Al Harthi
Deputy CEO - Islamic Banking ,Islamic Banking Group Bank Muscat
Mughees Shaukat-oman19
Thank you IFN for these productive events you guys do the world over. Always felt at home and keen to contribute and promote these efforts.

Mughees Shaukat
Head, Islamic Finance, College of Banking and Financial Studies
Girish Koli-oman19
It was indeed a pleasant experience and enjoyable events including networking.

Girish Koli
CFO, Al Madina Real Estate Company
Muhammad Kashif Zafar-oman19
Indeed it was a great event. The IFN team did a great job. I want to extend a special thank you for having Sohar Islamic as a sponsor and me as a panelist. I would love to have senior management participation next time. We can discuss that nearer to the event date. Also, I hope that we can get more companies on board.

Muhammad Kashif Zafar
Head of Islamic Banking Finance, Sohar Islamic
Maisarah Islamic Banking Services-oman19
The experience of attending IFN Oman 2019 event has been wonderful. It hits all the right notes with contemporary issues being discussed and experts sharing their thoughts. The format has been well planned with conference sessions and networking sessions evenly paced out. It was a pleasure to meet all the financial industry experts, regulatory bodies and clients present at the event.

Maisarah Islamic Banking Services
For any inquiries contact us
Our team will be glad to answer any questions you may have about this event.