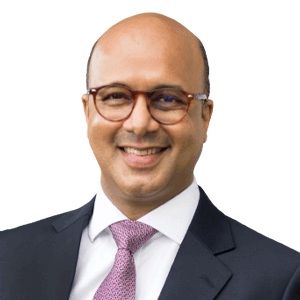 Dr Arif Jamal
Associate Professor and Vice-Dean (Graduate Studies), NUS Law
Arif Jamal is an associate professor and the vice-dean of graduate studies at NUS Law. His research and teaching interests are in law and religion, Muslim legal traditions, comparative law and legal and political theory. Arif has held visiting appointments at law schools in the US, Italy, Hong Kong, Israel and at the Centre for Transnational Legal Studies in London. He authored the book titled 'Islam, Law and the Modern State' and is a joint editor-in-chief of the Asian Journal of Comparative Law.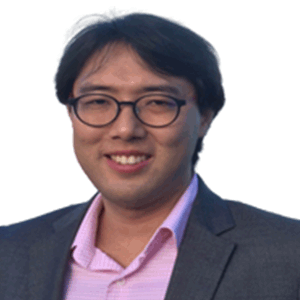 Hsu-sheng Wong
COO, GoImpact Capital Partners
Hsu-sheng has been actively involved in developing ESG frameworks and operationalising them for practical application in the office and at home, and is an advocate of bringing impact investing and sustainable finance to financial institutions clients. He is the COO of GoImpact Capital Partners, a sustainability education firm dedicated to providing sustainability education to adult learners in Asia.
Hsu-sheng has an extensive legal and finance background, having worked for over 16 years as a lawyer, investment banking and commercial banking. In his last role, he was the Head of Financial Institutions and acting General Manager for a major Middle Eastern bank's Asian operations.
He is a Senior Fellow (Sustainability) with the Singapore Institute of International Affairs. Hsu-sheng has attended the Yale-SOM Sustainable Finance and Investment, the Climate Bonds Institute Green Bonds Training and is a certified Green and Sustainable Finance Professional with the Chartered Banker Institute.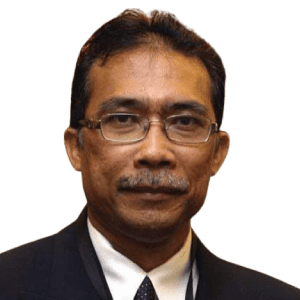 Dr Mohamad Zabidi Ahmad
Regional Chief Representative, DDCAP Group
Dr Mohamad Zabidi Ahmad has worked in the banking industry for 38 years. He has amassed 19 years of experience in group treasury products and functions (conventional and Islamic) including corporate (deposits, investments, client solutions), interbank, fixed income and derivatives, product development, structuring and marketing. He previously served as the senior managing director and regional head of Islamic treasury, treasury and markets in group wholesale banking for CIMB Group. During that time, he was responsible for the development of CIMB Group's regional Islamic treasury franchises, managing over RM100 billion (US$23.88 billion) of Islamic assets for CIMB Group Islamic Banking. His country-focused treasury remits included Singapore, Indonesia, Brunei and Thailand and for five years, he was based in London as a chief dealer. His innovations included the introduction of CIMB's Islamic repo contract.
Dr Mohamad Zabidi has held various additional executive management positions within the CIMB Group, including the chairman of the Investment Account Oversight Committee and a member of the Group Islamic Management Committee, the Treasury and Market Committee and the Group Islamic Wholesale Banking Committee. He has been widely recognized for his leadership, with CIMB announced as 'Best Islamic Bank for Treasury Management' at the IFN Awards in 2019. He previously participated in the Bursa Malaysia/Bank Negara Malaysia Working Group resulting in the formation of the Bursa Suq Al-Sila' Commodity House and the Working Group resulting in the establishment of the International Islamic Liquidity Management Corporation.
Dr Mohamad Zabidi served as a proactive chairman of AIBIM Treasury & Markets, leading the CMTC Sukuk Index Task Force in the successful launch of the Sovereign & Corporate Bloomberg-AIBIM-Bursa Sukuk Index in September 2012. In 2018, under his leadership, AIBIM also published the practice notes for Qard Hasan and commodity Murabahah for adoption by AIBIM members. He has presented papers on Islamic treasury products to various central banks, including the Hong Kong Monetary Authority, Bank Indonesia and Bank Negara Malaysia.
Among his academic and professional achievements, Dr Mohamad Zabidi holds a doctorate in business administration from Othman Yeop Abdullah Graduate School of Business, Universiti Utara Malaysia and has a Bachelor in Accountancy degree with honors from Universiti Teknologi MARA.
A qualified chartered accountant, Dr Mohamad Zabidi is a practicing member of the Malaysian Institute of Accountants, a certified senior financial market practitioner by ACI-Financial Market of Malaysia and the Asian Institute of Chartered Bankers and holds an Associate Qualification in Islamic Finance from the Islamic Banking & Finance Institute Malaysia and that of senior associate from the Chartered Institute of Islamic Finance.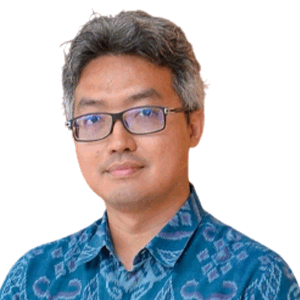 Mohd Ekmal Mohd Zazi
Regional Head, Islamic Wholesale Banking, CIMB Islamic Bank
Mohd Ekmal Mohd Zazi is the regional head of wholesale banking at CIMB Islamic and is responsible for developing and growing the Islamic wholesale banking business of CIMB Group. Prior to joining CIMB Islamic in April 2020, he was with CIMB Bank, carrying out capital and balance sheet management roles of the group. He was a key person in the liquidity and interest rate management of the group, ensuring sustainable assets growth through a lean and optimized balance sheet. He started his career as a management trainee with CIMB Investment Bank back in July 2007.
Mohd Ekmal graduated with a Master of Science degree in risk management and financial engineering from Imperial College London in 2012. He also holds a Bachelor of Science degree in actuarial science from University of Illinois at Urbana-Champaign and a Chartered Professional in Islamic Finance charter.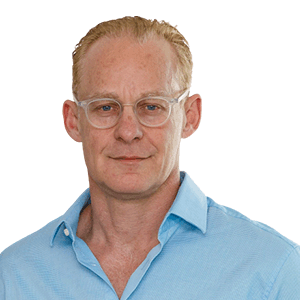 Dr Scott Levy
Founder, Al Waseelah
Dr Scott Levy is the founder of Al Waseelah, an award-winning Shariah compliant Sukuk issuance platform which includes structuring, arranging, originating and listing Sukuk. Dr Scott founded Al Waseelah in 2017 as a tech-savvy, cost-efficient way to creating Shariah compliant instruments; democratization for both issuers and investors.
Al Waseelah is dedicated to the global growth of Islamic capital markets through its comprehensive runway for international capital-raising, and its active participation in global dialogue through Islamic Finance news and the International Islamic Financial Market. Al Waseelah is at the forefront of ESG/SDG integration to Sukuk, being one of the Islamic finance institutions to commit to the Principles for Responsible Investment, and technological innovation, using the power of blockchain to bring transparency and accountability to each transaction. Al Waseelah has executed transactions across asset classes and currencies including green Sukuk Wakalah, corporate Sukuk, Mudarabah private equity liquidity structures and multicurrency liquidity management products.
With boots on the ground in London, Tallinn, Miami, Monaco, Dubai and Singapore, Dr Scott leads Al Waseelah's global offering underpinned by a talented, dynamic, global, multicultural and multilingual team. Dr Scott is a liveryman of the Worshipful Company of International Bankers and the Worshipful Company of Musicians, a member of Lincoln's Inn and a senior member of Wolfson College, Cambridge.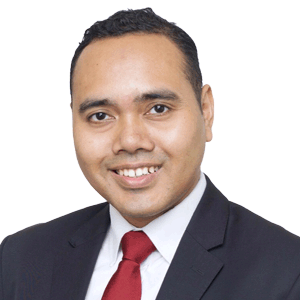 Zhulkarnain Abdul Rahim
Member of Parliament, Singapore
Zhulkarnain Abdul Rahim is a senior partner in Dentons Rodyk's Litigation and Dispute Resolution and Arbitration practice groups. He is the co-head of the Islamic finance practice.
Zhul handles a wide array of international civil and commercial matters. He has appeared before courts and arbitral tribunals in Singapore, Paris and London. He has advised a number of government statutory bodies on various advisory and regulatory matters.
Zhul was named in the ALB 40 under 40 2016 List of the brightest young legal minds in the region. In 2017, he was a shortlisted finalist in the Young Lawyer of the Year category of the ALB SEA Law Awards and also won the JCI Singapore: Ten Outstanding Young Persons of the World Award in the category of 'Political, Legal and Government Affairs'.
Zhul is a member of the Singapore parliament, representing Chua Chu Kang GRC. He is the deputy chairperson of the Government Parliamentary Committee for Law and Home Affairs.