27th September 2022, EQ, Kuala Lumpur
#IFNASIA2022
The IFN Asia Forum is the region's largest Islamic finance gathering. An annual 'must attend' business event for Islamic finance professionals from around the world, IFN Asia is a confluence of the brightest and most influential personalities of the industry, bringing quality and relevant discussions to the stage and invaluable networking opportunities.
Asia is recognized by the world as the bastion of Islamic finance housing the world's most populous Muslim nation and largest Islamic finance market. With the support of regulators and multilateral Islamic finance organizations, the 17th IFN Asia Forum will take place at the heart of Islamic finance in the region, Kuala Lumpur.
As the center of Islamic capital-raising activities by volume and its diversity of instruments and issuers, the Forum will embody themes exploring Shariah financing through the banking and capital markets from both the perspectives of issuers and facilitators.
2022 – READY TO REBOOT
The past two years have been difficult for many. For the first time in almost a century, the world ground to a halt, meaning minimal physical interaction, and a shuddering halt to B2B events as we knew them.
At REDmoney, we went online, building a new platform allowing us to deliver virtual events to our readers and followers around the world. And, although OnAir events don't allow for face-to-face meetings and that personal interaction we all enjoy, there's very much a place for them moving forwards, and this is recognized through the IFN OnAir Roadshow visiting a series of key markets in 2022.
However, with the opening of core markets and people returning to offices, we're delighted to announce our 2022 physical Forum line-up too.
And, with our exclusive OnAir platform and the REDmoney.live portal, all physical forums will also be aired live to a global audience. This means larger audiences and greater participation, which is great news for all involved.
We begin with our coveted Awards Ceremonies in Dubai and Kuala Lumpur, serving their respective markets, followed by events in Nigeria, United Arab Emirates, United Kingdom, Malaysia, Indonesia, Oman, and Saudi Arabia.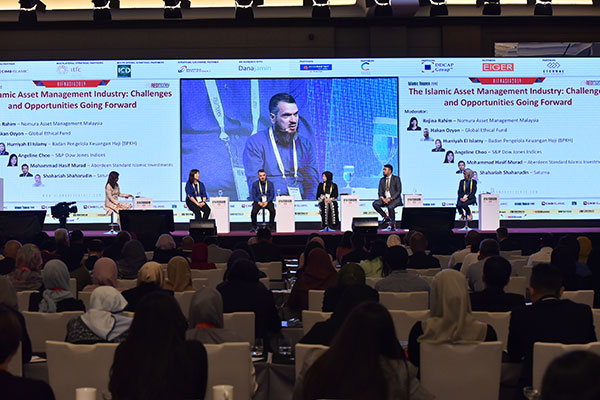 9.10 – 9.20
Keynote Address
9.20 – 10.45
Leaders' Question Time: The State of the Industry
We pose a series of high-level strategic questions to senior representatives of Islamic financial services industry. How can Islamic finance and investment create a genuinely competitive advantage in key areas such as retail, commercial, corporate banking and wealth management? Are there inhibitions and limitations the industry needs to acknowledge and overcome? Does Islamic finance want to become mainstream, or are we content with the plausible alternative label? What's really working in financial technology, and who ultimately benefits: financial institutions, consumers, or both? Is the success of neo-banks inevitable, and how will they change the market? Having witnessed the remarkable growth of ESG and sustainable finance, on reflection, are there things Islamic finance could have done differently?
10.45 – 11.15
Coffee & Networking
11.15 – 12.15
The New Paradigm of Marketplace Financing: Digitalization of Islamic Capital Markets and Investment Management
How has regulation and promotion of regional Islamic crowdfunding and peer-to-peer lending platforms created opportunities for the joint ownership of Shariah compliant assets and investment projects? What does the growth of digital investment management (DIM) platforms and robo-advisory mean for investment managers, and what new opportunities are available for Shariah compliant savers and investors? How is technology simplifying the Sukuk issuance process, while at the same time increasing investor access? What are the potential uses and applications of digital assets in Malaysia's financial markets today? How are digital assets bought, sold, listed and traded, and what roles do exchanges and intermediaries play? How are Initial Coin Offerings, Initial Exchange Offerings, Stablecoins, Non-Fungible Tokens, utility tokens and equity tokens potentially applied to financial products and markets? What are the key risks and issues surrounding digital assets and what is the role of regulators in the development of an efficient digital marketplace in the region? We ask an expert panel.
12.15 – 13.15
Contemporary Islamic Capital Markets: Fit for Purpose
What represents innovation in the contemporary Sukuk market: pioneering structures, sourcing underliers, and the transition from ESG to Impact? What options do hybrid or combination Sukuk offer issuers, particularly in asset heavy industries such as oil and gas, and aviation, and why have such structures been so successful in the Gulf? How do Tier-1 and Tier-2 Sukuk offer financial institutions a flexible, efficient and user-friendly way of satisfying regulatory capital requirements, and what do perpetual Sukuk structures offer such issuers? How has innovation been incorporated into project and infrastructure finance, particularly regarding concession agreements, cash contributions and investor protection? With ESG and sustainability continuing to grow in the Islamic capital markets issuance, when will we see the measurement of impact? Are sufficient issuers engaging with independent, third parties to measure green, sustainable and social credentials? With the demise of LIBOR, is SOFR a good alternative for the Islamic Capital Market? We seek the views of an expert panel.
Panelist:
Nitish Bhojnagarwala, Vice President – Senior Credit Officer, Financial Institutions Group, Moody's Investors Service
13.15 – 14.15
Coffee & Networking
14.15 – 15.45
Technology Roundtable: Digitalization and the Evolution of Southeast Asian Islamic Financial Services
The digitalization of Islamic financial services: what is working, what is viable, and what is not? What do the answers to these questions mean for the evolution of Islamic financial services in Southeast Asia? With five neo-banking licenses in Malaysia, how will the development, provision and distribution of digital Islamic financial services evolve in the near-term? What measures would assist domestic Islamic banks in the further digitalization of Islamic retail, commercial, Takaful and pension offerings? How else can governments and regulators facilitate the modernization and digital transformation in the Islamic financial sector today? What are notable milestones and achievements in the development of systems and software for Islamic banks and financial institutions? What technology is available to help Islamic financial institutions drive scale, integrity, efficiency and ultimately profitability? Finally, is technology being fully utilized to address key customer concerns surrounding authenticity and the minimization of uncertainty? We ask an expert panel.
Panelist:
William Dale, Commercial Director, Mambu APAC
15.45 – 16.45
Islamic Social Finance: Offering Relief, Creating Opportunities and Improving Lives
What is social finance, why is it important and how can Islamic financial institutions play a significant role in its growth and development? In a post-pandemic world, what does social finance offer in terms of relief and renewal, and what real-life examples are there of this in practice? How can social Sukuk be used to support enterprise, entrepreneurship and job creation, as well as healthcare and education? What has worked towards these goals in other countries and what can be learnt from these achievements? How can Islamic social finance be deployed to assist with liquidity and funding for the vital SME sector? Can Islamic social finance play a role in the evermore consequential issue of food security, simultaneously helping the underprivileged and micro-enterprises? With such goals in mind, how do we design effective models and strategies, offer innovative products and measure the impact of these important initiatives?
Panelist:
Dr Mohamed Eskandar Shah, Associate Professor, Managing Editor of World Scientific Annual Review of Islamic Finance.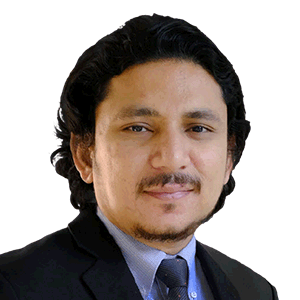 Dr Mohamed Eskandar Shah
Associate Professor, Managing Editor of World Scientific Annual Review of Islamic Finance.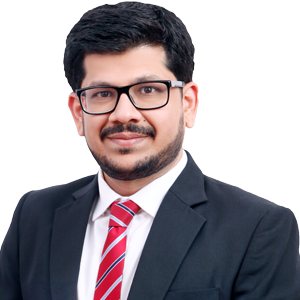 Nitish Bhojnagarwala
Vice President – Senior Credit Officer, Financial Institutions Group, Moody's Investors Service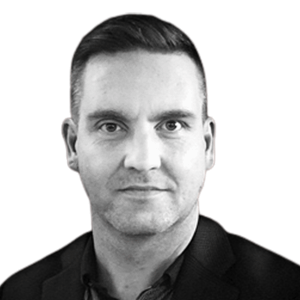 William Dale
Commercial Director, Mambu APAC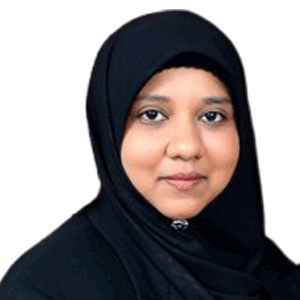 Dr Aishath Muneeza
Chairman, Ayady Takaful Shariah Board and Chairman, Shariah Board of Allied Investment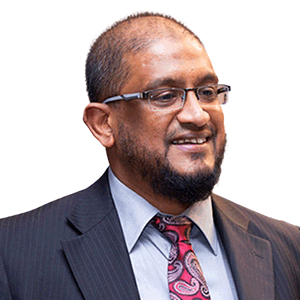 Muhammad Ikram Thowfeek
Founder and Chief Ethical Officer MIT Global Group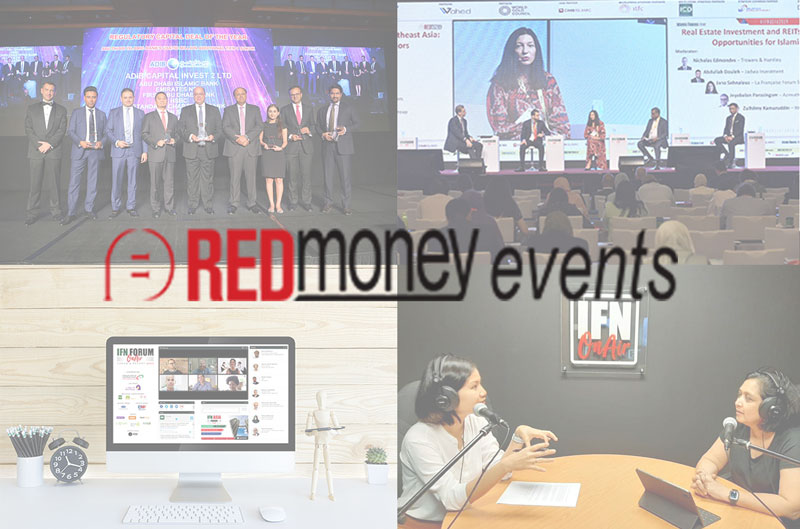 REDmoney events designs, organizes and hosts industry-leading conferences, forums, roadshows, seminars and dialogues focusing on the Islamic financial markets across a global, regional and national level. Leveraging an exceptional network of the industry's elite and supported by the expertise of the REDmoney publishing and seminars divisions, REDmoney Events are able to provide access to a unique array of influential speakers, panellists and participants from a cross-section of the global industry to debate the most significant issues affecting the Shariah compliant financial markets.
REDmoney events are differentiated by their complimentary yet qualified attendance structure, ensuring the highest quality of both delegates and contributors. Comprehensive and cutting-edge, attendance ensures exclusive access to the leaders in their field across all sectors and markets.
The annual IFN Asia Forum has been the biggest event in the industry since its inception in 2006, attracting over 1,000 delegates annually. An annual line-up of Forums are also conducted across emerging markets and key jurisdictions. Included under REDmoney Events are the IFN Awards Ceremonies, which take place annually in Dubai and Kuala Lumpur, and attract more than 800 industry leaders.
For any inquiries contact us
Our team will be glad to answer any questions you may have about this event.