IFN Green & Sustainable Finance Forum 2019
The United Nations Commission on Trade and Development (UNCTAD) recently estimated that in order to adequately fund the 17 Sustainable Development Goals (SDGs) in developing countries, US$5 trillion to US$7 trillion will be required in annual investments by 2030. Fulfilling this ambitious financial requirement presents not only challenges, but also significant opportunities.
The recent introduction of regulatory frameworks and initiatives promoting the development of sustainable finance across Southeast Asia has highlighted the significance and relevance of this important and fast-growing sector. With more corporates, financial institutions, government bodies and regulators becoming aware of Sustainable Development Goals, countries offering environments conducive for the growth of sustainable finance and investment will see tangible and long-term benefits.
Islamic finance plays an important role. Firstly, through the development of effective sell-side capital market products such as Green Sukuk in order to fund sustainable projects and initiatives. Secondly, to provide and channel investment from Shariah compliant asset managers and institutional investors to such initiatives.
This one-day event, developed by REDmoney Events, will focus on the opportunities presented by the growth of ethical, sustainable and responsible finance to the Islamic banking, finance and investment industry in Southeast Asia and beyond. Through a series of engaging keynotes, interviews and panels we shall explore how Islamic and sustainable finance can become more closely interlinked, and how Shariah compliant financial institutions and asset managers can play a greater role towards the achievement of Sustainable Development Goals. We also examine how the Islamic finance industry can, through effective guidance and funding, help facilitate the development of other key, strategic sectors, including education, healthcare and agriculture.
About REDmoney Events
REDmoney Events designs, organizes and hosts industry-leading conferences, forums, roadshows, seminars and summits focusing on the Islamic financial markets across a global, regional and national level.

Leveraging an exceptional network of the industry's elite and supported by the expertise of the REDmoney publishing division, REDmoney events are able to provide access to a unique array of influential speakers, panellists and participants from a cross-section of the global industry to debate the most significant issues affecting the Shariah compliant financial markets today. REDmoney events are differentiated by their complimentary yet qualified attendance structure, ensuring the highest quality of both delegates and contributors. Comprehensive and cutting-edge, attendance ensures exclusive access to the leaders in their field across all sectors and markets.
ADVISORY BOARD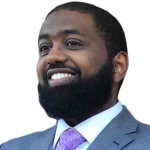 Ashraf Gomma Ali
Regional Head, Shariah Advisory and Governance, CIMB Islamic Bank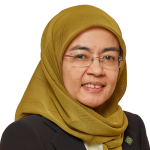 Azleena Idris
Grand Council Member, Chartered Institute of Islamic Finance Professionals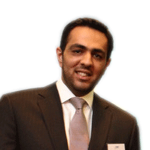 Bilal Parvaiz
Director, Islamic Business and Product Management, Standard Chartered Saadiq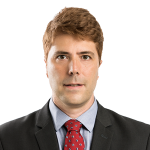 Cedric Rimaud
ASEAN Program Manager, Climate Bonds Initiative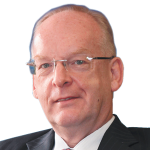 Daud Vicary Abdullah
Managing Director, DVA Consulting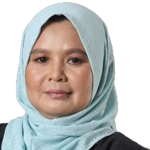 Hatini Mat Husin
Senior Director/Head Debt Markets and Advisory, Affin Hwang Capital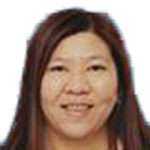 Lee Joo Wee
Head of Debt Markets, OCBC Malaysia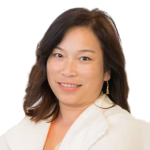 Margie Ong
CEO, Thoughts in Gear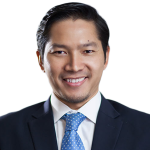 Ramlie Kamsari
Chief Executive Officer, Nomura Islamic Asset Management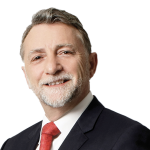 Simon Lord
Chief Sustainability Officer, Sime Darby Plantations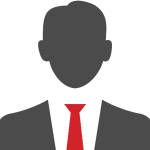 Surendran Chelliah
Head, Group Risk Research, Maybank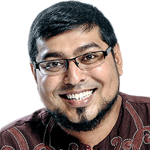 Umar Munshi
Co-Founder, Ethis Ventures Malaysia
Preliminary Agenda:

Tuesday, 3rd December 2019

09:00

Welcome Remarks

09:15

Keynote Address

09:45

Developing Sustainable Finance in Southeast Asia through Islamic Finance and Investment
Southeast Asian has the potential to become a global leader in the development and promotion of sustainable finance. However, now is the time to push forward and build on existing achievements. What must governments, regulators and the private sector do to create effective responsible finance ecosystems and build towards the achievement of Sustainable Development Goals, and what role can the regional Islamic finance industry play?

10.40

Coffee & Networking 

11:10

Green Finance Structures: Sukuk, Renewable Energy and Sustainable Projects
What role do Islamic capital markets play in the funding of green and sustainable initiatives? Through an expert panel we analyse project uses, product structures, investor demand, rating and reporting issues and ask how green Sukuk and other responsible financial products can provide effective funding for sustainable and environmentally responsible projects and initiatives in Southeast Asia.  What of other important strategic sectors: healthcare, housing, education and agriculture?

12:05

Environmental, Socially Responsible Investing and Islamic Investment: Opportunities for Development and Growth
We examine responsible investment in Asia and ask how ethical and Islamic finance can potentially become closer interlinked. We also discuss how Southeast Asia can grow its existing ESG niche among asset managers and owners and what role Islamic and ESG asset management can play towards achieving Sustainable Development Goals. How can the industry overcome the relative scarcity of credible climate related and low carbon investment opportunities and what role do institutional investors play in the shift towards sustainable investments? Lastly, how can ESG risk and reward be measured and managed effectively?

13:00

Luncheon

14:00

Technology, Sustainable Finance and Financial Inclusion
What role does FinTech play in bringing together projects, asset owners and investors towards the growth of sustainability and in particular, the promotion of financial inclusion?

15:00

Keynote Interview: Funding Responsible Agribusiness through Islamic Finance

15:30

HARDIssues: Making Sustainability Matter
Through a short, concise interview, we step outside the comfort zone and ask the tough questions the industry wants to hear.

16:00

End of Forum
For any inquiries contact us
Our team will be glad to answer any questions you may have about this event.