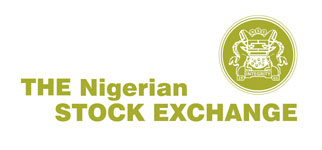 The Nigerian Stock Exchange(NSE)
About The Nigerian Stock Exchange
The Nigerian Stock Exchange (NSE) serves the largest economy in Africa and is championing the development of Africa's financial markets. The NSE, a registered company limited by guarantee, was founded in 1960 and it is licensed under the Investments and Securities Act and regulated by the Securities and Exchange Commission of Nigeria. The exchange offers listing and trading services, licensing services, market data solutions, ancillary technology services and more.
The NSE is committed to adopting the highest levels of international standards. To support this commitment, the NSE belongs to a number of international and regional organizations that promote the development and integration of global best practices across its operations. It is a member of the International Organization of Securities Commissions, the World Federation of Exchanges, the Sustainable Stock Exchanges Initiative, the Software & Information Industry Association's Financial Information Services Division and the Intermarket Surveillance Group. The exchange is a founding member and executive committee member of the African Securities Exchanges Association.
The NSE continues to evolve in order to meet the needs of its valued customers and to achieve the highest level of competitiveness. It is an open, professional and vibrant exchange, connecting Nigeria, Africa and the world.