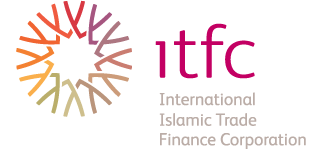 International Islamic Trade Finance Corporation
The International Islamic Trade Finance Corporation (ITFC) is a member of the IDB Group. It was established with the purpose of advancing trade among OIC member countries, which would ultimately contribute to the overarching goal of improving the socioeconomic conditions of the people across the world. The ITFC commenced operations in January 2008 and has since consolidated all trade finance businesses that used to be handled by various windows within the IDB Group. Earning an 'A1' rating from Moody's Investors Service reflects the ITFC's efficiency in service delivery by responding swiftly to customer needs in a market-driven business environment.
Since 2008, the ITFC has provided more than US$40.2 billion of trade financing to OIC member countries, making it the leading provider of trade solutions for the needs of OIC member countries. With a mission of being a catalyst for trade development among OIC member countries and beyond, the ITFC helps entities in member countries gain better access to trade finance and provides them with the necessary trade-related capacity-building tools, which would enable them to successfully compete in the global market.
Contact us at:
Twitter: @ITFCCORP
Facebook: @ITFCCORP
Linkedin: International Islamic Trade Finance Corporation (ITFC)
Tel: +966 12 646 8337
Fax: +966 12 637 1064
E-mail: [email protected]
Website: http://www.itfc-idb.org/en