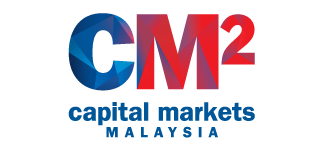 Capital Markets Malaysia
Visit Website
Find in IFN
As part of its mandate to develop the capital market, the Securities Commission Malaysia (SC) set up the Capital Markets Promotion Council in 2012 to strengthen its internationalization agenda for Malaysia's capital market, as set out in the Capital Market Masterplan 2. The SC firmly believes that the outcome will translate into a strong and vibrant capital market with depth and diversity that will benefit the economy and provide growth opportunities for the industry.
In 2014, the SC launched Capital Markets Malaysia (CMM) to spearhead both the local and international positioning and profiling of the Malaysian capital market representing the multi-faceted Malaysian capital market with its wide range of conventional and Islamic products, supported by a strong governance infrastructure. CMM effectively profiles the competitiveness and attractiveness of the various segments of the capital market via a comprehensive and integrated approach to increase international participation and enhance opportunities for Malaysian capital market intermediaries.
CMM's primary functions include:
Acting as an intermediary to connect international investors/issuers to the appropriate entities within the Malaysian capital market
Supporting access to current relevant information to enable issuers and investors to access the full spectrum of instruments in the Malaysian capital market
Channeling industry feedback and providing insights to regulators and policymakers on improvements required to further enhance Malaysia's competitiveness, and
Maintaining independence in carrying out the scope of work.