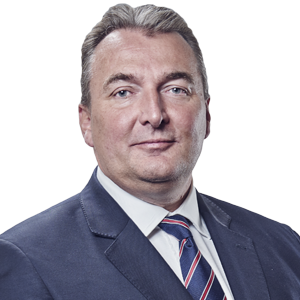 Lawrence Oliver
Deputy CEO, DDCAP Group
Lawrence Oliver is a director of DDCAP and its subsidiaries, DD&Co and DDGI. He is also a director of DDCAP (DIFC).
Lawrence has worked in the Islamic finance market for more than 25 years. He joined DDCAP in April 1998. Previously, he was an assistant manager at Kleinwort Benson and a member of the team responsible for Islamic finance and investment activity.
Lawrence is responsible for the company's business development and trading desks and has extensive experience in arranging asset-based transactions which conform to Shariah stipulation.
Lawrence specializes in Shariah compliant structured finance and asset origination. His broad knowledge of the physical commodity sector has enabled him to evolve the traditional merchant trading capabilities of DD&Co for the benefit of institutional clients operating within the Islamic financial sector.
Lawrence is a regular speaker at many annual Islamic conferences held in the GCC, Southeast Asia and Europe.