Speakers
Anita Menon
Chief Risk Officer, Prudential BSN Takaful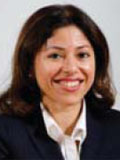 Anita Menon was appointed as Chief Risk Officer of Prudential BSN Takaful in May 2012. She is responsible for the Risk, Compliance, Legal, Company Secretarial and Government Relations functions and provides functional oversight to the Shariah team as well on Shariah Risk matters. Additionally, Anita is leading the implementation of the Life Policy Programme across PruBSN. Prior to joining Prudential, Anita served at KPMG Malaysia for 12 years and was a Partner and Head of Financial Risk Management and Strategic Management Services. She was also a member of KPMG's Global Islamic Finance and Investments Group and led the Islamic Finance practice in Advisory for Malaysia. Anita holds a Bachelor of Science (Hons) degree and an MBA from the University of Nottingham, UK. Anita has worked extensively with clients locally and globally in the financial services sector in areas of strategic management, risk management, performance management and feasibility studies while at KPMG. Anita is frequently invited as a speaker at trainings and conferences and has trained clients in areas such as Islamic finance, risk management and Performance Management. She also contributes extensively to thought leadership development in these areas and has had a number of articles published. Anita holds a Bachelor of Science (Hons) and Master of Business Administration (MBA) from the University of Nottingham, UK.
Hassan Scott Odierno
Partner, Actuarial Partners Consulting

Hassan Scott Odierno has been a partner with Actuarial Partners Consulting in Malaysia and involved in Takaful since 1996. His specialties are in life and Takaful consulting. He is the appointed actuary for both Takaful Operators as well as conventional insurers, in countries such as Malaysia, Brunei, Sri Lanka, Mauritius, Kenya and Hong Kong. He is a co-author of the World Bank book Takaful and Mutual Insurance, co-author of the book Essential Guide to Takaful and a contributing author to the books Actuaries in Microinsurance and Health Insurance in Asia and frequently writes articles and gives presentations on Takaful. He is also the external advisor to two universities in Malaysia to their risk management and actuarial science programs.
Datin Dr Nurdianawati Irwani Abdullah
Associate Professor, International Islamic University Malaysia

Nurdianawati Irwani Abdullah is an Associate Professor in Laws and Shariah at the Department of Finance, Kulliyyah of Economics and Management Sciences, International Islamic University Malaysia. She is also the member of the Shariah Advisory Board of Standard Chartered Saadiq Bank Malaysia, the member of the Shariah Advisory Board of AmMetLife Takaful Berhad and a Shariah advisor to Khairul Anuar & Associates. Previously, she was a Research Fellow at the International Shariah Research Academy in Islamic Finance (ISRA) focussing in Takaful and Visiting Professor at the Malaysia University Kelantan. She has been serving the Association of Shariah Advisors in Islamic Finance Malaysia (ASAS) and IIUM Institute of Islamic banking and Finance as a Board member since the establishment. She is currently a member to the International Council of Islamic Finance Educators (ICIFE). Her areas of expertise cover Islamic law of banking, Shariah law, Fiqh Muamalat, Takaful, Corporate Governance, Islamic Capital Market, Business Law and Commercial Law. Dr. Irwani holds an LL.B, LL.B (Shariah) and Master of Comparative Laws (MCL) from the International Islamic University Malaysia, and a Ph.D. in Islamic Banking and Finance from Loughborough University, United Kingdom. She has produced many journal articles and conference papers in the area of Islamic banking and finance, Takaful and Islamic commercial law. She is also committed in conducting training in areas related to legal and Shariah issues in Islamic financial products and Takaful. Apart from that, she is directly involved in the legal working committee for the Ministry of Domestic Trade, Cooperatives and Consumerism together with the Association of Islamic Banks of Malaysia (AIBIM) in respect to the legal reforms.
Younes Soualhi
Senior Researcher, ISRA and former Deputy Dean, Institute of Islamic Banking and Finance, International Islamic University Malaysia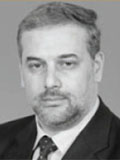 Associate Professor Dr. Younes Soualhi is Senior Researcher at the International Shariah Academy for Research in Islamic Finance, (ISRA). Formerly he was the Deputy Dean of the IIUM Institute of Islamic Banking and Finance (IIiBF) and a Lecturer in the Department of Fiqh and Usul al-Fiqh IIiBF, IIUM. He has taught Usul al-Fiqh subjects, Takaful and Retakaful, Islamic financial transactions in banking and Islamic capital market. He serves as the Chairman of the Shariah Committee of HSBC Amanah Malaysia Berhad, the Chairman of the Shariah Board of Munich Re Takaful, a Shariah Committee member of Bursa Malaysia, and a founding member of the French Council of Islamic Finance (Coffis), Paris. He has published more than 18 referred articles and has co-authored 3 books in Shariah related issues as well as in Islamic Banking and Finance. He presented more than 50 papers in international conferences. He is actively involved in Islamic Banking and Finance as a lecturer, researcher, trainer and consultant. He got his B.A in Shariah from Emir Abdulqadir University for Islamic Sciences in Algeria ,and his M.A and P.HD from IIUM and UM respectively.