Speakers
Dr Ken Baldwin
Former Director, Financial Policies & Planning, Islamic Development Bank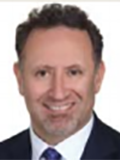 Dr. Ken Baldwin is Chief Executive Officer of Islamic Financial Analytics Limited, which provides training and advisory services in quantitative finance and risk management to the Islamic banking and finance industries. Ken has worked as a practitioner in banking and finance for over 25 years in senior finance and risk management positions. Having graduated from Oxford University with a first class honors degree in Physics, he qualified as a chartered accountant before joining UBS, and then later Credit Suisse, in derivatives risk and control functions based in London. He gained a PhD in the microeconomic theory of risk sharing in Islamic contracts and worked in the GCC for 15 years in Islamic retail and Islamic investment banks. Ken built an ALM analytic technology platform for Abu Dhabi Islamic Bank, was MENA Regional Head of Quantitative Analysis for Citigroup, and has worked in risk management roles for both conventional and Islamic private equity and venture capital institutions. Ken was most recently employed by the Islamic Development Bank in the Kingdom of Saudi Arabia where he was responsible for establishing the bank's financial strategy and policies function, which provides risk-based financial strategy and balance sheet structuring to preserve the Bank's AAA rating, as well as risk management and product pricing analytics support. Ken has published quantitative finance articles in peer-reviewed academic journals including the Journal of Risk and has taught CFA and FRM.


Roslinda Ahmad
Former Head – Islamic Investment Banking CIMB Group Islamic Banking Division
CIMB Islamic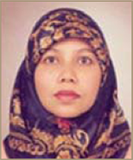 Roslinda Ahmad's involvement in Islamic finance started in early 2003 when she joined CIMB Islamic, the global Islamic finance franchise of CIMB group as a pioneer team member. Her forte is in Islamic wholesale banking - after 5 years exposure in the market she became the head of Islamic Investment Banking of CIMB, Group Islamic Banking Division covering both the Islamic debt and equity markets as well as Islamic corporate finance. During her tenor at CIMB she was responsible for landmark deals such as the Malaysian Sovereign Sukuk, the many innovative deals by Khazanah Nasional including the first exchangeable global Sukuk and many others. On the international front she was also part of CIMB's team involved in advising regulators from various countries such as Singapore, Hong Kong, Thailand, Indonesia, Japan and Korea in the process of setting up the Islamic finance framework in their respective countries. Internally she was also responsible for providing in-house training for the bank's staff from various departments. She served the bank until early 2013. She is now a consultant to the Islamic finance industry and is serves on Finance Accreditation Agency (FAA) Panel for Islamic Capital Markets. Roslinda has a Bachelor of Science degree in finance from University of the Pacific, Stockton, California and an MBA from University of Miami, Florida.
Tahir Ali Sheikh
Director & Head, Islamic Advisory
CIMB Islamic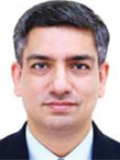 Tahir Ali Sheikh has 18 years of experience in capital markets, asset management, project financing and private equity in the Middle East, Central, South and Southeast Asia. Tahir is currently the head of the Islamic Advisory, Regional Debt Capital Markets (DCM) at CIMB where he leads structuring and execution of Sukuk transactions. Prior to joining the DCM team, Tahir was the head of the Islamic asset management and investments at CIMB Islamic where he was responsible for managing the Shariah advisory aspects for CIMB Group's Islamic investment management business which totaled US$5.7 billion in assets under management. Tahir was previously a director with the infrastructure-focused private equity fund manager CapAsia. Prior to joining CapAsia, Tahir led project and corporate finance transactions in the Middle East as a vice- president with the Abu Dhabi Islamic Bank. Tahir has also worked as a projects officer at the IDB where he managed a portfolio of projects in excess of US$2.3 billion in Indonesia, Pakistan, Iran and Bangladesh. Tahir started his career with BP Exploration and Production in Pakistan in 1996. Tahir is a CFA Charterholder and has a Master's degree in public administration from Harvard University. He received his Bachelor of Science degree in mechanical engineering from the University of Engineering and Technology, Lahore and an MBA from the Institute of the Business Management, Karachi in Pakistan.