Speakers
Associate Professor Dr Rusni Hassan
Deputy Dean IIUM Institute of Banking & Finance and former member,
Shariah Advisory Council, Bank Negara Malaysia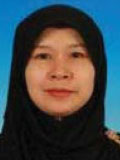 Dr Rusni Hassan is an associate professor and the deputy dean at the IIUM Institute of Islamic Banking and Finance, International Islamic University Malaysia (IIUM). She graduated with a Bachelor of Laws degree (Honors), a Bachelor of Laws degree (Shariah (First Class), a Master of Comparative Laws degree and a PhD in law. She is a member of the following: Shariah Advisory Council for Bank Negara Malaysia, Association of Islamic Banking Institutions Malaysia, Shariah Committee for HDFC and HDC Maldives. She is a registered Shariah advisor with the Securities Commission Malaysia and is the secretary for the Association of Shariah Advisors in Islamic Finance Malaysia and the International Council of Islamic Finance Educators.
Dr Rusni has spoken extensively in seminars, workshops, conferences and trainings on various Islamic finance issues. Her publications include books on Islamic banking and Takaful, Islamic banking under Malaysian law, corporate governance of Islamic financial institutions and many articles in local and international journals. She has received awards such as 'Promising Researcher' at IIUM in 2012. Her works and contribution to Islamic finance have also been recognized internationally when she was listed among the 'Top 10 Women in Islamic Finance' by CPI Financial in 2013. She also received the award of 'Most Talented Women Professional in Islamic Banking' at the Asia Islamic Banking Excellence Awards, CMO Asia in 2014.
Shabnam Mokhtar
Group EVP SHAPE Knowledge Service

Shabnam Mokhtar is currently the Group EVP at SHAPE® Knowledge Services, an Islamic finance consulting firm based in Kuwait. She spearheads research and development activities including financial analysis, strategic & business plan formulation, design and implementation of customized survey, research and training for different clients at SHAPE®. Formerly, she was heading the capital markets research for the International Shariah Research Academy (ISRA), an institution established by the Central Bank of Malaysia. Her focus area was case study based research projects in the Sukuk market. In May 2015 Shabnam was appointed as a member of the RHB Islamic Bank's Shariah Committee. Previously she served as a member of the Shariah Board of Malaysian Ratings Corporation (MARC). Shabnam successfully completed her Master of Accounting with distinction from University of Illinois at Urbana Champaign, USA. Her prior positions include a faculty member teaching accounting, finance and bank management courses at University Putra Malaysia. She has conducted various training programs on Islamic banking, Sukuk & Islamic capital market products, risk management and financial reporting for clients in the ASEAN region, GCC and the European market. Shabnam has contributed chapters in Housing the Nation (Cagamas 2013), Managing Fund Flows, Risks and Derivatives: Applications in Islamic Institutions (Sweet & Maxwell 2012), Islamic Financial System: Principles & Operations Market (ISRA, 2011), Sukuk (Sweet & Maxwell 2009), and Partnership Accounting, Principles and Practice (McGraw Hill).
Ahmad Nazri Ismail
Head, Group Shariah Risk Management RHB Banking Group

Ahmad Nazri Ismail is the head of group Shariah risk management at RHB Banking Group, where hepreviously held the positions of the head of Shariah risk advisory and reporting and the head of Islamiccredit and market risk. Before that, he was the head of Islamic credit and market risk and the senior manager of Islamic credit management at RHB Islamic. Previously, Ahmad Nazri was in the corporate forex division of Bank Islam (Malaysia) and prior to that, he was a senior executive at Securities Commission Malaysia.