Mohd Johan Lee
Managing Partner, J Lee & Associates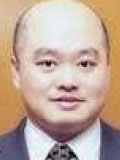 Johan is the managing partner of J. Lee & Associates, a legal firm in Malaysia. He graduated with LLB (Hons) degree from International Islamic University Malaysia. He also holds a Master of Comparative Laws degree, a post-graduate Diploma in Shariah and Legal Practice both of which from International Islamic University Malaysia and, an MA in Economics for Competition Law from King's Collage London. He is currently a qualified member of the Chartered Institute of Arbitrators, UK as well as a mediator of the Malaysian Bar. He is an advocate and solicitor of the High Court of Malaya. Proficient in English, Malay language, Mandarin, he is also the first Chinese origin Shariah practitioner ever admitted by the Shariah court. His current practice includes corporate and commercial law, competition law, compliance and Islamic corporate finance related matters. He is instrumental in developing Islamic banking, Takaful and Islamic corporate finance documents and exercises for several financial institutions as well as corporate and governmental entities in Malaysia. Johan lectured in the law faculty of International Islamic University Malaysia since 1999 for both undergraduate and postgraduate law programmes. He has taught for a special exclusive diploma programme in Islamic Banking, jointly offered by IIUM and the Bar Council. He also lectures occasionally in various other local universities, Bank Negara Malaysia (BNM), as well as Institute Latihan Kehakiman (ILKAP) and Jabatan Kehakiman Syariah Malaysia (JKSM) for both civil courts and Shariah courts judges concerning Islamic banking. In 2006, he was a visiting scholar to the Asian Law Centre of the University of Washington. He is currently a Shariah consultant to governmental agencies as well as government-funded banks. He is the author of the book 'Legal Documentation for Islamic Banking' published by the IBFIM, and co-author of an upcoming book 'Islamic Financial Services Act 2013: Commentaries' to be published and launched by the Current Law Journal. Johan is now a member of the Shariah Advisory Council (SAC) of the Association of Islamic Banks Malaysia (AIBIM and is a consultant to new law practices in Malaysia, Brunei, Singapore, Indonesia and the UK.
Mian Muhammad Nazir
CEO, Dar Al Sharia

Mian Muhammad Nazir is an accomplished and prominent Shariah expert/lawyer in the field of Islamic banking and finance. He specializes in retail, corporate, syndications, project finance, Sukuk, securitizations, Islamic investment funds, Islamic trusts, swaps and derivatives, insurance and Islamic finance legislation and regulations. He has played a leading role in providing technical support to Islamic banking and finance industry through innovation in product development. Nazir holds LL.M in Commercial Law from the University of Cambridge, United Kingdom and LL.B (Hons) Sharia and Law (with distinction) from International Islamic University, Pakistan and B.A Social Sciences and Islamic Jurisprudence from International Islamic University, Pakistan. In addition to his qualifications he has received intensive training in international financial laws including securitization, swaps and derivatives. Nazir currently is Chief Executive Officer of Dar Al Sharia Islamic Finance Consultancy LLC, a subsidiary of Dubai Islamic Bank, United Arab Emirates. He also served as Legal Advisor to Dallah Al Baraka, Kingdom of Saudi Arabia, one of the largest Saudi conglomerates with operations in banking, finance, media and other businesses. He held the position of Director Law and Regulatory Affairs, Pakistan Telecommunication Authority where he advised on telecommunication regulations in addition to assisting Government of Pakistan in preparing the Electronic Transactions Ordinance, 2000. Nazir is Life Member, High Court Bar Association and Cambridge Commonwealth Society and various other professional associations. He is fluent in English, Arabic and Urdu.
Reizal Amiruddin
Head, Shariah Research & Advisory, AmBank Islamic Berhad

Reizal Amiruddin has been spearheading the Shariah Department at AmBank Islamic Berhad for the last decade. He commenced his career in the public sector as Assistant Director in the Ministry of Domestic Trade & Consumer Affairs before embarking in banking. He brings with him a total of 15 years' experience in the banking industry in the areas of industrial relations, internal control, and Shariah. He was instrumental in the development of theShariah Governance Structure in AmBank Group pursuant to Bank Negara Malaysia's Shariah Governance Framework. His other contributions include as curriculum panel member for Shariah Governance and Compliance for Islamic Financial Institutions Learning Programme by Asian Institute of Finance (AIF), as Bank Negara Malaysia's review panel for Shariah Standards, and part of Industry Workshop on the Development of Bachelor in Islamic Finance Programme by ISRA Consultancy. He is an associate of the Association of Shariah Advisor in Islamic Finance Malaysia (ASAS), associate of the Asian Institute of Chartered Bankers (AICB), member of Shariah Governance Committee of Association of Islamic Banking Institutions Malaysia (AIBIM) and life member of Old Putera Association (OPA). Reizal holds a Bachelor's degree in Business Administration from Washington State University (WSU), an MBA from International Islamic University Malaysia (IIUM), Shariah Studies from University of Malaya (UM), Executive Banker from Asian Institute of Chartered Bankers (AICB), and is pursuing Professional Banker from Asian Banking School (ABS).