Speakers
Mohd Johan Lee
Managing Partner, J Lee & Associates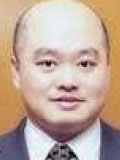 Johan Lee is the managing partner of J Lee & Associates, a medium-sized award-winning legal firm in Malaysia. The firm has just received the award of 'Recognized Leader in Corporate Law–Malaysia' by APAC Insider Legal Award 2015 and is now the Malaysian firm for Primerus Law International, one of the top three law firms in the world. Johan graduated with a Bachelor of Laws (Hons) degree from International Islamic University Malaysia and also holds a Master of Comparative Laws degree and a postgraduate diploma in Shariah and legal practice from the same university and a Master of Arts degree in economics for competition law from King's College London. He is currently a qualified member of the Chartered Institute of Arbitrators in the UK as well as a mediator of the Malaysian Bar. He is an advocate and solicitor of the High Court of Malaya and is the first person of Chinese origin to be a Shariah practitioner admitted by the Shariah (Islamic law) Court. Johan has been a part-time lecturer in the law faculty of International Islamic University Malaysia since 1999 for both undergraduate and postgraduate law programs and he also lectures and provides training occasionally in various other local universities and government institutions including Bank Negara Malaysia. He is an accredited trainer of IBFIM. He is currently a Shariah consultant to a few governmental agencies as well as a few government-funded banks and a member of the Board of Studies of the Faculty of Law of University Malaya for 2015-17. He is also the reviewer for the programs and syllabus of INCEIF and IBFIM and is now a member of the Shariah Advisory Council of the Association of Islamic Banks Malaysia. Johan is a consultant to a few law firms and practices in Malaysia, Brunei, Singapore, Indonesia and the UK and has drafted and designed numerous Islamic banking legal documents and products in Malaysia and overseas. Johan has authored or co-authored numerous publications including the book 'Legal Documentation for Islamic Banking' published by IBFIM which is now the textbook for CQIF qualification for Islamic bankers. His upcoming book is titled 'Islamic Banking in Malaysia: Concept, Theory, Practice and Legal Documentation' and will be published by LexisNexis.
Associate Professor Dr Hakimah Yaacob
Senior Assistant Professor,
Sultan Sharif Ali Islamic University (UNISSA) Brunei Darussalam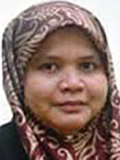 Associate Professor Dr Hakimah Yaacob is a senior Assistant Professor of Sultan Sharif Ali Islamic University (UNISSA) Brunei Darussalam. Prior to this, she was an associate Professor at Faculty of Laws, National University Malaysia. She holds Bachelor and Master Degree in Law and PhD in Victimology and Takaful Justice. She is member of Shariah committee of Citibank Malaysia and Citibank Labuan. She has a broad professional experience in the Islamic finance industry, academia and consulting and a primary research focus on Islamic finance, legal, ethics, restorative justice, Alternative Dispute Resolution (ADR), regulatory framework and Islamic legal drafting. She is a certified mediator and a member of The Chartered Institute of Arbitrators, UK and certified mediator of Australian Accord Group. She has been appointed as a court expert in Islamic finance cases in Malaysia and Hong Kong. Dr Hakimah is an expert in writing and drafting Islamic Legal documentation and has published a book on 'Writing Islamic Legal Documentation, sponsored and published by the KPJ Publication. She is also the author of 'Alternative Dispute Resolution in Cross Border Islamic Finance Cases' published by ISRA, Bank Negara Malaysia. Dr Hakimah's consulting assignments have included drafting the regulatory framework for Islamic Finance in Maldives and China. She is also currently assisting with the development of Islamic wealth management structures in a number of states and statutory bodies in Malaysia. Dr Hakimah is actively involved with advising on Shariah compliance issues in banking, trade and services.