Speakers
Associate Professor Dr Rusni Hassan
Deputy Dean IIUM Institute of Banking & Finance and former member,
Shariah Advisory Council, Bank Negara Malaysia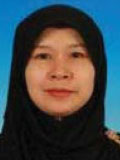 Dr Rusni Hassan is an associate professor and the deputy dean at the IIUM Institute of Islamic Banking and Finance, International Islamic University Malaysia (IIUM). She graduated with a Bachelor of Laws degree (Honors), a Bachelor of Laws degree (Shariah) (First Class), a Master of Comparative Laws degree and a PhD in law. She is a member of the following: Shariah Advisory Council for Bank Negara Malaysia, Association of Islamic Banking Institutions Malaysia, Shariah Committee for HDFC and HDC Maldives. She is a registered Shariah advisor with the Securities Commission Malaysia and is the secretary for the Association of Shariah Advisors in Islamic Finance Malaysia and the International Council of Islamic Finance Educators. Dr Rusni has spoken extensively in seminars, workshops, conferences and trainings on various Islamic finance issues. Her publications include books on Islamic banking and Takaful, Islamic banking under Malaysian law, corporate governance of Islamic financial institutions and many articles in local and international journals. She has received awards such as 'Promising Researcher' at IIUM in 2012. Her works and contribution to Islamic finance have also been recognized internationally when she was listed among the 'Top 10 Women in Islamic Finance' by CPI Financial in 2013. She also received the award of 'Most Talented Women Professional in Islamic Banking' at the Asia Islamic Banking Excellence Awards, CMO Asia in 2014.



Associate Professor Dr Aishath Muneeza
International Centre for Education in Islamic Finance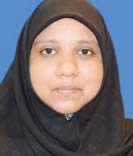 Dr Aishath Muneeza is one of the key founders of Islamic finance in the Maldives, a small island nation with a 100% Muslim population. She has experience in multiple aspects of the Islamic finance industry and is a Shariah advisor, an Islamic finance consultant, an attorney and a deputy minister, among others. She was the driving force behind the establishment of Maldives Hajj Corporation, the 'Tabung Haji' of the Maldives and structured the first corporate Sukuk offered in the Maldives. She also structured the Islamic treasury instruments for the Maldivian government and the Islamic capital market framework of the country was shaped under her guidance.
Dr Aishath's contribution to the Islamic finance industry has been recognized by the government of the Maldives which conferred on her the prestigious 'Rehendhi Award' — the highest award for women. She was the first to publish books on Islamic finance in the Dhivehi language and co-authored the winning essay at the 2010 Kuala Lumpur Islamic Finance Forum.
Dr Aishath is an associate professor at the International Center for Education in Islamic Finance (INCEIF) and the chairwoman of the Maldives Center for Islamic Finance which was set up by the government to position the Maldives as the hub of Islamic finance and the Halal industry in the South Asia region.



Wan Rizaidy Wan Saufi
Advisor, Capital Markets Unit, Monetary Authority of Brunei Darussalam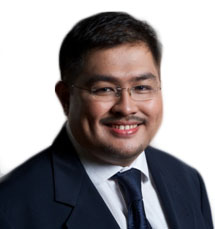 Wan Rizaidy has many years of experience in both capital markets and Islamic finance, ranging from regulatory body, national exchanges and international banks. His primary area of focus is Shariah investment business, products and services, including Islamic hedging solutions. Prior to joining Monetary Authority of Brunei Darussalam (AMBD), where he currently holds the position of advisor to the capital markets unit, he was the head of Shariah audit for Hong Leong Islamic Bank. Prior to this he was attached to Saudi Stock Exchange (Tadawul), Bursa Malaysia, Kuwait Finance House (Malaysia), Standard Chartered Saadiq and the Securities Commission (SC) of Malaysia. He has been responsible for various Islamic capital market development initiatives such as Islamic stockbroking, Islamic fund management and exchange traded retail Sukuk in Malaysia and Sukuk market development project in Kingdom of Saudi Arabia. Wan Rizaidy holds a Bachelor of Economics degree from the International Islamic University Malaysia specializing in Islamic Economics