BROUGHT TO YOU BY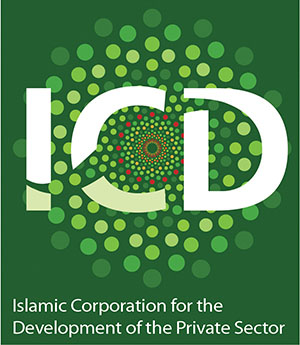 Islamic finance is increasingly gaining traction in China, as the world's second-largest economy attempts to boost its ties with Muslim-majority countries. The country's ambitious 'One Belt, One Road' strategy to rebuild Silk Road trade ties with Asia and Europe has gotten Chinese state-owned enterprises and private companies exploring opportunities within Islamic capital markets. With a Muslim population of its own of approximately 20 million, Islamic finance is increasingly becoming an attractive proposition for the sleeping giant.
Infrastructure development, energy, finance, trade and security cooperation are some of the avenues that market participants believe both China and OIC countries could leverage on, to develop long-term strategic alliances. For Islamic investors, China presents further potential to diversify investment portfolios and capacity development opportunities, as there are many unexplored transactions in the Chinese markets waiting to be unraveled.
The renminbi's recent inclusion into the IMF's special drawing rights reflects the growing prominence of the country's currency in international trade, investment and financing. With a lot more infrastructure projects needed in Asia, China will no doubt be playing a key role in the number of major transactions, including deals involving Islamic financing.
Presentations slides
Agenda
09:00 – 09:15
Welcome Address
Khaled Al-Aboodi — Chief Executive Officer, Islamic Corporation for the Development of the Private Sector
09:15 – 09:30
Keynote Address
Siti Zauyah Md Desa — Deputy Secretary General, Ministry of Finance, Malaysia
09:30 – 10:30
Outbound Chinese Investment into Key Financial Markets along the Silk Road Economic Belt
How will China's economic outlook, market factors and One Belt One Road initiatives influence where and how Chinese firms invest?

Moderator:
Tao Li — Deputy General Manager, Special Financing Department, ICBC Bank
Panelists:
Ihsan Delikanli – President, Black Sea Trade & Development Bank, Greece
Liu Zhengming — Managing Director, Silk Road Fund
Shi Jiyang – CEO, China-Africa Development Fund
Yan Yan – President, China Chengxin Credit Rating Group


10:30 – 11:00
Coffee & Networking
11:00 – 11:45
The Sukuk Investor Landscape: How to Capture Opportunities in the Global Sukuk Market

Moderator:
Qasim Aslam — Partner, Dentons, the UAE
Panelists:
Chengkun Ye — CEO, Homaer Financial
Choon Hong Tee — MD, Head, Capital Markets, Greater China and North Asia, Standard Chartered
Florence Yip — Partner, Asia Pacific Financial Services Tax Leader, PwC
Dr Jenny Ai — Vice President and Head of the Credit Rating Committee, United Ratings
Song Jiang — Head of Debt Capital Markets, HSBC

11:45 – 12:00
China's Green Finance Initiatives – Impact and Opportunities
Ma Jun — Chief Economist, People's Bank of China
12:00 – 12:45
Responsible Investing: The Shift Towards Green Finance, ESG & Ethical Funds


Moderator:
Ricco Zhang — Director, Asia Pacific, International Capital Market Association (ICMA), Hong Kong
Panelists:
Cao Deyun — Executive Vice President and Secretary General, Insurance Asset Management Association of China (IAMAC)
Chunjiang Yu — Deputy Chief Rating Officer, Golden Credit Rating International
Lorenzo Saà — Director, Global Networks & Outreach, United Nations Principle of Responsible Investing (UNPRI)
Ma Jun — Chief Economist, People's Bank of China
Shouqing Zhu — Head of China Finance Centre & Senior Associate, World Resources Institute


12:45 – 13:45
Luncheon
13:45 – 14:30
OIC Markets Snapshot: Financial Markets on the Rise
We ask Islamic finance market makers from OIC member countries in Asia, Africa and the CIS region to offer insight into why specific jurisdictions are leading the pack and what sector-specific development can be expected from these markets. This rapid-fire roundtable will offer a birds-eye view of up-and-coming OIC financial markets and what they offer the Chinese investor.

Moderator:
Nida Raza — Director and Head of Advisory, Islamic Corporation for the Development of the Private Sector
Panelists:
Ashraf Mohammed – Assistant General Counsel and Practice Leader for Islamic Finance, Asian Development Bank
Dr. Khalid Aljanahi – Advisor, Dubai Islamic Economy Development Centre
Nazim Rahman – Group CEO, Pelaburan Mara, Malaysia
Syed Amir Ali — Senior Executive Vice President & Group Head, Corporate & Investment Banking, Meezan Bank, Pakistan

14:30 – 15:30
The Belt and Road Initiative: Tapping Alternative Investment Opportunities in Global Project & Infrastructure Finance
A review of infrastructure investment, infrastructure funds and cooperation opportunities along the Silk Road Economic Belt and prospects for cross border PPPs in Africa, Asia and the GCC.

Moderator:
Chang Liu — Deputy General Manager, Beijing Zhenglian Capital Management Company
Panelists:
Li Jiefeng — Director, International Department, China Association for the Promotion of Development Financing
Fang Qiuchen — Chairman, China International Contractors Association (CHINCA)
Neil Cuthbert — Partner, Dentons, the UAE
Vivian Tsang — Associate Managing Director, Public, Project and Infrastructure Finance Group, Moody's Investors Service, Hong Kong
Zhong Chen — General Manager, China Communications Construction Company International

15:30 – 16:00
Coffee & Networking
16:00
End of Forum
Photo Gallery