Date:

26th & 27th October 2020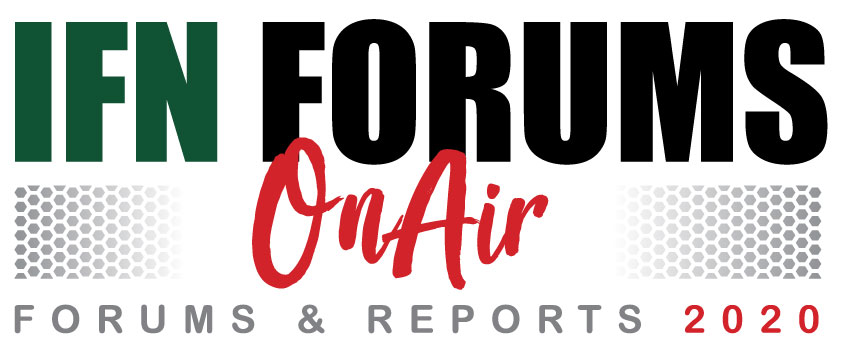 The IFN Forum OnAir Experience
Introducing IFN Forum OnAir, our exclusive online custom-built platform with your convenience in mind. IFN OnAir guarantees your full access to all of the event speakers through our interactive real-time features. Register now to experience IFN Forum OnAir.
Key features of the IFN FORUM On Air Experience:

Virtually interactive and engaging online event experience for each attendee
Experience seamless interactive features — agenda, live Q&A sessions, activity feed, polling and networking among delegates
Flexible and accessible online capabilities at your convenience, including the option to catch up on missed sessions once you have registered
A user-friendly interface that is accessible on any of your desktop, tablet and mobile devices — anywhere around the globe
An exclusive post-event report for all registered attendees
VIP access and information to our upcoming IFN Forums
About the Forum
Turkey, a vital market for participation finance (Islamic finance) of late, has made plans to introduce new regulations for interest-free finance systems. The country has established three state participation lenders and attached great importance to non-interest finance solutions.

Despite the huge diversification of all alternative financial instruments, the banking sector still accounts for 90% of the financial industry. The country aims to raise the share of participation finance in total banking assets to 15% as of 2025 from its current level of 5%. Turkey still needs a strong economy and a sound financial system.
Forum Agenda
Back-to-Basics: Opportunities for Participation Finance to Flourish in Turkey
The world has changed. How our industry - participation banking, finance and investment - chooses to respond to these changes may be a generation-defining moment. How can participation finance mobilize to address the imminent challenges of the real economy and provide not just liquidity support, but solvency support to the vital Turkish SME and corporate sector? Can participation finance in Turkey and the region use this opportunity to become truly responsible, inclusive and ethical, while at the same time contributing to the country's growth and development? How can we as an industry ensure this is substance over form on a permanent basis? What opportunities do the UN Principles for Responsible Banking offer participation financial institutions in Turkey? How can the core values of participation finance be further applied to sustainable and socially responsible finance and investment strategies? We ask a respected panel for a new roadmap to success for participation banking, finance and capital markets in Turkey.

Fatma Cinar
Manager, International Relations, Participation Banks Association of Turkey

Ahmet ilyas Collu
Vice-President, Head of International Banking, Treasury and Strategy Group, Vakif Katilim Bankasi

Kamola Bayram
Assistant Professor, KTO Karatay University

Asst Prof Dr Kinan Salim
Head of Islamic Digital Economy, International Centre for Education in Islamic Finance (INCEIF)

Omer Cekin
Head of Participation Banking Unit, Banking Regulation and Supervision Agency

Osman Karakutuk
Executive Vice President, Ziraat Katılım
Funding, Infrastructure, Asset Management, Capital Markets and Responsible Finance Initiatives in Turkey
With the Republic returning to the market via Euro and dollar issuances in May 2020, we assess what Sukuk can offer Sovereign issuers in challenging market environments. Are Sukuk still a viable option for Turkish banks seeking to enhance liquidity and capital management, while diversifying funding sources? What can technology, particularly tools such as Blockchain, offer capital market and asset management innovation in Turkey? With the Republic issuing its first green Sukuk, how can sustainable and responsible investment make further progress in Turkey and can the UN Sustainable Development Goals be applied to the Republic's participation finance and investment activities? Are social bonds an opportunity for the country? What's a realistic latest assessment of the pension fund industry in Turkey and how can the participation finance industry play a role? Lastly, we examine the country's infrastructure requirements in the coming years and ask what can be funded through Shariah compliant facilities, how can risk be effectively managed and do public/private partnerships offer a viable opportunity?

Tarik Akin
Division Director (Islamic Finance), Finance Office of the Presidency of the Republic of Turkey

Alaa Alaabed
Chief Research Officer, Wethaq Capital Markets

Leilya Shamel
Associate Director, DDCAP

Dr Sutan Emir Hidayat
Director of Islamic Economy Supporting Ecosystem, National Committee of Islamic Finance

Tarık Borekci
Vice-President, Head of Treasury, Treasury & Strategy Group, Vakif Katilim Bankasi

Wail Aaminou
Group Chief Executive Officer, Al Maali Group
Advisory Board

Burak Gençoğlu
Partner, Gençoğlu & Ergün Law Firm

Fatma Cinar
Manager, International Relations, Participation Banks Association of Turkey

Kamola Bayram
Assistant Professor, KTO Karatay University

Dr Tawfik Azrak
Faculty of Islamic Studies, Social Sciences University of Ankara
PARTNERS
MULTILATERAL STRATEGIC PARTNERS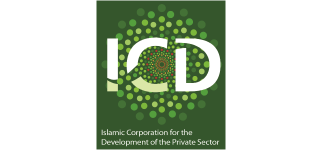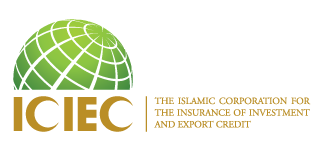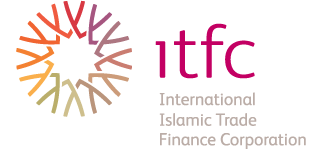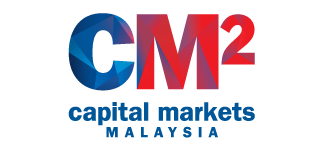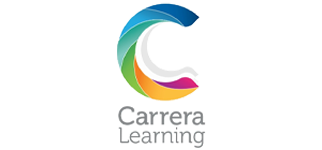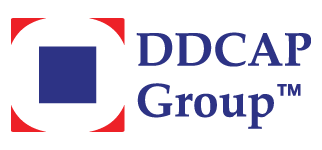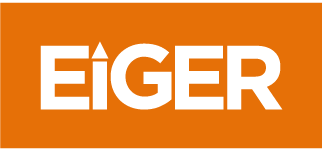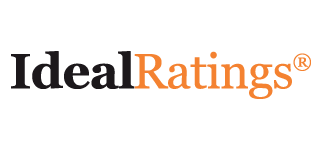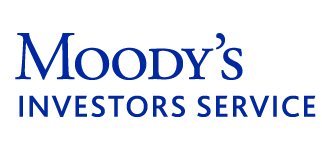 Venue:

Shangri-La Bosphorus, Istanbul
Following extensive research, we have taken the bold move to transform the annual IFN Turkey event from the standard 'Forum' setting to one of exclusive, interactive and hugely development focused Dialogues. This is where the future of events lies:
Objectives of the Dialogues
Organised to a somewhat different format from our previous IFN Turkey Forums, the IFN Turkey Dialogue will provide market players with an opportunity to come together and discuss how to advance and develop the participation finance industry in Turkey. The longer sessions – each session is 90-minutes – will enable participants to share in-depth analysis, experiences, information and views that may be more appropriately discussed in a smaller, more exclusive environment. The Dialogues will also allow market players and regulators to provide bi-lateral feedback and suggestions on how the participation industry can be taken forward: what steps should be taken by regulators and how market players can assist.
Mufit Arapoglu-turkey18
Having attended the IFN conference every year for the last five years, I was very pleased to see the interest from various market players both from Turkey and the rest of the world. As discussed in the panel session that I participated in, there are various opportunities in the market to use Sukuk as an alternative financing tool. Yes, we also have some difficulties along the way but we will get there. This year's event was another strong testimony of it!

Mufit Arapoglu
Partner, Balcioglu Selcuk Akman Keki Attorney Partnership
Dr Cigdem Ayozger Ongun -turkey18
A great event, packed with so much knowledge and great speakers, I am honored once again to be part of the event as a speaker. I had the chance to discuss all the aspects of the fintech industry from regulation to technology.

Dr Cigdem Ayozger Ongun
Founder – Managing Director, SRP Legal
Leilya Shamel -turkey18
I did enjoy the event and networking during the breaks. Thank you for your kind invitation and support. I found the event very timely given the developments in Turkey and the forum has managed to address those issues not only in the country but also in the geopolitical context.

Leilya Shamel
Associate Director, Business Development, DDCAP
Dr Menevse Ozdemir Diliduzgun -turkey18
It was a great experience for me. In addition, I had the chance to meet very experienced business partners at the event. Thank you for your great effort and congratulations on your success. I will be glad to participate in the event as a speaker next year and looking forward to hear about your progress.

Dr Menevse Ozdemir Diliduzgun
Vice-President, Debt Capital Markets Advisory, Halk Invest
Esma Karabulut -turkey2019
The event provided excellent ideas regarding potential opportunities and development areas in Islamic finance for moving forward. It covered the right topics, variety and quality of selected panelists and provided a networking opportunity. I am honored to be part of the event as a speaker and had an opportunity to discuss my views on the growth of the Sukuk market and Islamic capital market instruments and also the necessary steps to be taken in Turkey.

Esma Karabulut
Assistant VP of Investment Banking, Turkiye Emlak Katilim Bankasi
Dr Cigdem Ayozger Ongun -turkey2019
Many thanks to IFN and Redmoney for organizing such a successful international event in Istanbul. The event provided participants the insights on the latest developments relating to the Islamic finance as well as fintech environment, challenges and opportunities including laws and regulations in Turkey. It was a great pleasure to participate in such a highly informative and interactive event.

Dr Cigdem Ayozger Ongun
Founder, SRP-Legal
Oguz Aktuna -turkey2019
Congratulations for the successful event in Istanbul. The venue was excellent and the topics were well chosen, addressing issues facing the Islamic finance industry in Turkey. The format of the Dialogues allowed the moderators, the speakers and the audience to interact and the time dedicated was sufficient to cover the issues comprehensively.

Oguz Aktuna
Senior Country Manager, ICIEC Headquarters, The Islamic Corporation for the Insurance of Investment & Export Credit
Abdullah Altinkaya-turkey2019
The event has served as an excellent opportunity which allowed us to reach and network with our target audience. We had the chance to discuss and keep abreast of industry-specific topics related to the development of Islamic finance in Turkey.

Abdullah Altinkaya
Financial Institutions Manager, Financial Markets Department, Ziraat Participation Bank
Dilan Pamir-turkey2019
IFN Dialogues provide a valuable platform to share experiences, ideas and also to expand our network. Also, the new format in 2019 enabled constructive discussions. Thank you very much to the REDmoney team.

Dilan Pamir
Senior Vice-President, Capital Markets, Investment Banking at Turkiye Kalkinma ve Yatirim Bankasi
Mine Sule Yazgan-turkey2019
I found the event very informative and insightful about the current situation and future of participation banking in Turkey. It has also been great to engage with professional colleagues.

Mine Sule Yazgan
Credits and Banking Relations Director/Finance Director, Yildiz Holding
Ozge Konukcu-turkey2019
It has been a great pleasure for us to take part in IFN Turkey Dialogues 2019. The event was very successful and beneficial for discussing and elaborating on Islamic finance in general with a particular focus on its implementation and expected growth in Turkey. Panels held during the event, with distinguished individuals representing different actors in the finance market, were very efficient and dynamic platforms for exchanging experiences, thoughts and views on Islamic finance in general, specific products and its implementation in Turkey.

Ozge Konukcu
Partner, YAK Attorney Partnership