Venue:

Mövenpick Hotel Karachi, Pakistan
About The Forum
Favorable demographics and strong political will have supported Pakistan in becoming one of the most promising Islamic financial markets in the world.

Home to the second-largest Muslim population globally, the Pakistani government is committed to advancing its Shariah finance industry with effective regulations and measures, and has had considerable success building its industry from banking, funds, Sukuk and Takaful.

Shariah banking institutions have been registering steady expansion: as at the end of June 2018, Islamic banking assets were recorded at PKR2.48 trillion (US$18.54 billion), up 21.57% from PKR2.04 trillion (US$15.25 billion) as at the end of June 2017. Islamic banking deposits also realized an increase from PKR1.72 trillion (US$12.86 billion) as at the end of June 2017 to PKR2.03 trillion (US$15.18 billion) a year later. In terms of financing facilities, the diminishing Musharakah has been a favorite among providers and clients (33.7%) as at the end of June 2018, followed by Musharakah (20%).

The South Asian nation has also made its mark in the Sukuk landscape: under its Sukuk regulations, the sovereign has tapped the international market several times, most recently in the form of a US$1 billion facility issued in April 2019 which received overwhelming demand. The positive Sukuk momentum is also gaining ground in the corporate space.

The State Bank of Pakistan (SBP) and the Securities and Exchange Commission of Pakistan (SECP) continue to support the industry and have dedicated themselves to building an enabling environment for the industry. et, the Islamic Republic still has room to grow and to realize its full potential. It is against this backdrop that IFN returns to Pakistan with its acclaimed IFN Pakistan Forum series which provides local regulators and market players as well as interested stakeholders an impartial and invaluable platform to identify critical issues and objectively discuss potential solutions.
Forum Agenda
Our Events offer participants a holistic view of latest industry trends in a succinct one-day program format. Our agendas are compiled after in-depth research is undertaken through research reports and interviews, in house content and discussions with market participants. For each event an advisory board comprising the industry's leading practitioners and regulators is assembled to offer advice on content, speakers, flow and format. The agenda is circulated to the advisory board for final comments before our team initiates the speaker invitation process.
9:00
Recitation from Holy Quran
9:10
Welcome Remarks and Introduction
9:20
Keynote address by Chief Guest
9: 30
Financial Inclusion through Islamic Finance
Economic empowerment through financial inclusion:

Innovative approaches for scaling up access to financial services

Driving financial inclusion through micro takaful:

Exploiting potential in life and general Takaful

Islamic Mutual Funds and market efficiency
Regulatory initiatives to promote financial inclusion
Q & A
Panelists:
Azeem Pirani, Deputy Chief Executive Officer, Pak-Qatar Takaful
Fouad Farrukh, Group Chief Aitemaad Islamic Banking, National Bank of Pakistan
Muhammad Faisal Shaikh, Head of Islamic Banking, Faysal Bank
Dr Muhammad Imran, Group Head – Islamic Banking, Bank Alfalah
11:00
Coffee & Networking
11:30
Technological Developments – Opportunities and Challenges for Islamic Finance
Leveraging digital tools to upscale business efficiencies
Fintech – exploiting potential for enhancing outreach
Cryptocurrencies from Shariah standpoint
Q & A
12:20
Infrastructure Financing – Potential for Islamic finance
What would make infrastructure deals more attractive?
Where are the biggest opportunities within the infrastructure space?
Renewables – how are they reshaping the energy mix and where are the opportunities?
Bank financing – what does the future hold for project & infrastructure finance for the private and public sector?
Q & A
13:15
Closing Remarks and End of Forum
13:30
Lunch & Prayer Break
14:30 – 16:30
IFN Pakistan Dialogue
(a closed door session with regulators and senior industry leaders)
Forum Speakers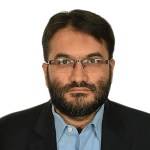 Azeem Pirani
Deputy Chief Executive Officer, Pak-Qatar Takaful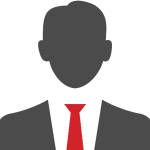 Fouad Farrukh
Group Chief Aitemaad Islamic Banking, National Bank of Pakistan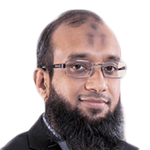 Muhammad Faisal Shaikh
Head of Islamic Banking, Faysal Bank 
Dr Muhammad Imran
Group Head – Islamic Banking, Bank Alfalah
Last Visit to Pakistan
The Islamic banking industry in Pakistan has progressed considerably since its introduction to the South Asian nation, with its share reaching almost 12% of the overall banking industry in terms of its asset size. The branch network of Islamic banking is continuously expanding throughout the country at a rapid pace, and the strong demand for Shariah compliant banking products is reflective of the State Bank of Pakistan(SBP)'s goal of having a 20% market share by 2020.

The SBP and the Securities and Exchange Commission of Pakistan have played key roles in driving the growth of Islamic finance in the country by creating a facilitative environment. As a result, both the regulators' initiatives over the years have led to the stability and resilience of the Islamic finance industry, making it a worthy consideration to the conventional finance and banking activities among investors and banking consumers.

With its population slowly but surely becoming aware of the competitive depth of Islamic finance, Pakistan remains a vital market in the eyes of investors in the growing industry.
For any inquiries contact us
Our team will be glad to answer any questions you may have about this event.