About The Forum
Returning to the US for the fifth time, IFN Americas Forum 2019 will offer practitioners a unique chance to discover, discuss and dissect the opportunities for Islamic finance across some of the world's most populous and influential countries.
Expanding for the first time in 2018 to incorporate the exciting prospects across Latin and South America as well as the US, the 2019 event will host regulators, practitioners, investors and other interested parties to explore the newest developments across both continents.
Building on the success of previous years, and leveraging the business-friendly atmosphere of the new administration, the US has a flourishing Islamic investment sector offering an attractive location for Shariah compliant funds seeking a safe haven from domestic geopolitical risk.
Forum Agenda
14:15
Global Developments in Islamic Finance and Investment
Looking at global Shariah compliant finance and investment from the viewpoint of the U.S. market: where are the deal flows, where is investment coming from and heading to? What are the opportunities on offer and what are the requirements of the Islamic investor in 2019?
Panelists:
Aamir Rehman, Managing Director, Fajr Capital
Jawad Ali, Managing Partner – ME Offices, King & Spalding
15:15
Case Study: The Rise and Rise of Islamic FinTech
15:30
Coffee & Networking
16:00
The Global Islamic Capital Markets
We examine the global Islamic capital market, including Sukuk, syndication and equity. Who's issuing, what are they issuing and what's next for the global Islamic capital market? What more must Sukuk markets do? to achieve mainstream status in Western capital markets and how can North American markets play a role
16:45
Structuring Real Estate Finance and Investment using Islamic Facilities 
Large, complex real estate transactions still stand out in the Gulf. How is Shariah compliance achieved on such transactions and what structures can be offered through Islamic finance? What opportunities are available to U.S. investors through real estate and project developments in Gulf countries? We also analyze the Shariah compliant REITs market and ask what's needed to improve performance. Finally, what are the latest opportunities for Shariah compliant direct investment into US real estate markets?
Forum Speakers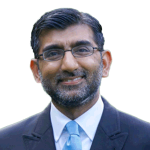 Aamir Rehman
Managing Director, Fajr Capital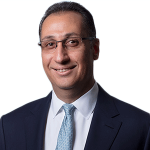 Jawad Ali
Managing Partner – ME Offices, King & Spalding
For any inquiries contact us
Our team will be glad to answer any questions you may have about this event.