26th May 2022, Dubai
#IFNDIALOGUES2022
Islamic finance is deeply rooted in the Middle East, a region which continues to shape the modern Islamic finance industry globally. Commanding the lion's share of global Islamic banking and finance assets and wielding enormous influence in the industry, the Middle East has always been an integral part of IFN.
Covering the region since 2004 and organizing industry-leading events in the Middle East since 2008, IFN will return to the region in 2022 with a new and unique event combining its globally recognized gatherings with the much sought after and acclaimed Dialogues.
The IFN Islamic Finance Thought Leadership Dialogues is a series of extended discussions amongst leading regulators and the industry's elite, gathered from around the world, to discuss and identify the sector's most pressing issues as well as emerging opportunities.
Seated around a round table, with selected observers behind, each 12-person Dialogue will run for approximately 2-hours.
Attend Physically
Only limited seating is available for the IFN Thought Leadership Dialogue, which will be offered on a strictly first-come-first-served basis to senior relevant industry practitioners.
2022 – READY TO REBOOT
The past two years have been difficult for many. For the first time in almost a century, the world ground to a halt, meaning minimal physical interaction, and a shuddering halt to B2B events as we knew them.
At REDmoney, we went online, building a new platform allowing us to deliver virtual events to our readers and followers around the world. And, although OnAir events don't allow for face-to-face meetings and that personal interaction we all enjoy, there's very much a place for them moving forwards, and this is recognized through the IFN OnAir Roadshow visiting a series of key markets in 2022.
However, with the opening of core markets and people returning to offices, we're delighted to announce our 2022 physical Forum line-up too.
And, with our exclusive OnAir platform and the REDmoney.live portal, all physical forums will also be aired live to a global audience. This means larger audiences and greater participation, which is great news for all involved.
We begin with our coveted Awards Ceremonies in Dubai and Kuala Lumpur, serving their respective markets, followed by events in Nigeria, United Arab Emirates, United Kingdom, Malaysia, Indonesia, Oman, and Saudi Arabia.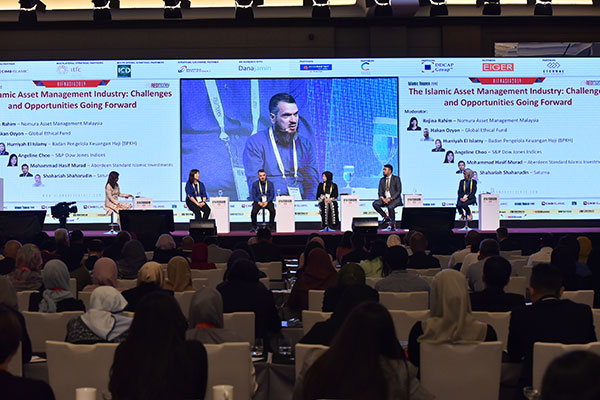 9.30 – 11.30
Dialogue One: Global Shariah Compliant Asset Management and Islamic Capital Raising
Inflation, a rising interest rate environment and the implications for potential issuers of Islamic capital market products.
What do these factors also mean for the outlook of the global Shariah compliant investment community?
Evolving Shariah compliant fund and collective investment schemes; ETFs, Sukuk, leasing and trade finance funds.
The outlook for Shariah compliant direct real estate investment and private equity.
Beyond listed Sukuk: what are the opportunities presented by the private placement market?
Developing the global Sukuk market: regulation, hedging, risk and liquidity management instruments.
Pertinent operational issues for the Islamic capital markets: solutions surrounding the transition to risk-free rates.
Latest thinking on the application of the Murabahah structure to capital markets, with relevance to AAOIFI standards.
The potential for regional issuance hubs
11.30 – 12.00
Coffee and Networking
12.00 – 14.00
Dialogue Two: Islamic Sustainable and Responsible Investing
Opportunity knocks: the dazzling global prospects for Islamic sustainable finance and investment.
Important considerations in the development of efficacious Islamic sustainable investment products.
Understanding the structure and benefits of transition, sustainable and sustainability linked investment products.
Managing important sustainable investment regulatory, reporting and disclosure requirements for issuers and investors.
Fit for purpose: measuring the long-term benefit of green and sustainable financial investments and avoiding the issue of greenwashing.
Stress testing credit and investment portfolios for climate risk, and the role of regulators.
Are tax environments in the GCC less conducive towards green issuances?
14.45 – 16.45
Dialogue Three: Digital Assets, Digitization, and the Evolution of Islamic Financial Services
How are global regulators creating an environment for the enhancement of the Islamic financial services' sector digital infrastructure?
Beyond retail: developing and distributing effective and attractive suites of Shariah compliant digital wealth management, investment and insurance solutions.
Financial services for the mass market: the emergence of the full service, digital Islamic bank – which countries are showing the way?
The development of systems and software for Islamic banks: driving scale, integrity and efficiency.
The tangible benefits of peer-to-peer lending and equity crowdfunding: how these key technologies can be further applied to today's banking and financial markets.
The evolution of robo-advisory and digital investment managers: threat to or opportunity for incumbent money managers?
How are Stablecoins, non-fungible tokens, utility tokens, equity tokens and other digital assets being applied to global financial markets?
What is the potential for new and structured products based on cryptocurrencies for the global market: ETFs and complex leverage mechanisms such as DeFi (decentralized finance)?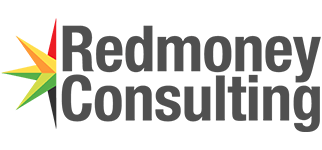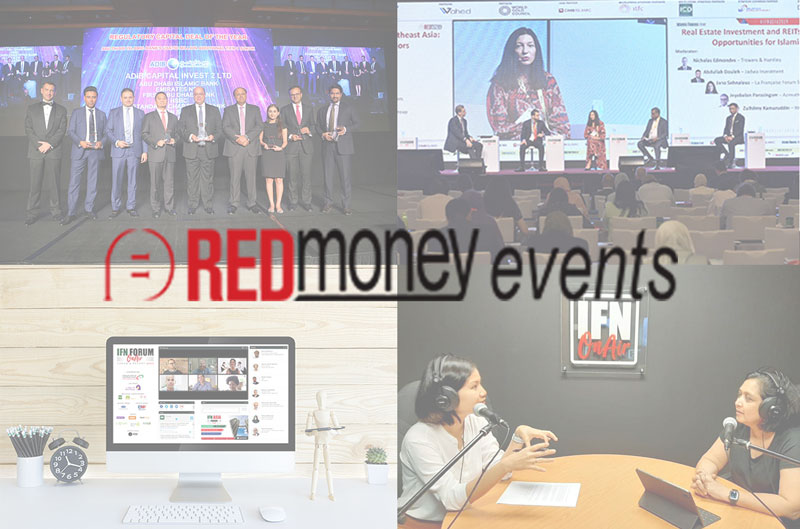 REDmoney events designs, organizes and hosts industry-leading conferences, forums, roadshows, seminars and dialogues focusing on the Islamic financial markets across a global, regional and national level. Leveraging an exceptional network of the industry's elite and supported by the expertise of the REDmoney publishing and seminars divisions, REDmoney Events are able to provide access to a unique array of influential speakers, panellists and participants from a cross-section of the global industry to debate the most significant issues affecting the Shariah compliant financial markets.
REDmoney events are differentiated by their complimentary yet qualified attendance structure, ensuring the highest quality of both delegates and contributors. Comprehensive and cutting-edge, attendance ensures exclusive access to the leaders in their field across all sectors and markets.
The annual IFN Asia Forum has been the biggest event in the industry since its inception in 2006, attracting over 1,000 delegates annually. An annual line-up of Forums are also conducted across emerging markets and key jurisdictions. Included under REDmoney Events are the IFN Awards Ceremonies, which take place annually in Dubai and Kuala Lumpur, and attract more than 800 industry leaders.
For any inquiries contact us
Our team will be glad to answer any questions you may have about this event.