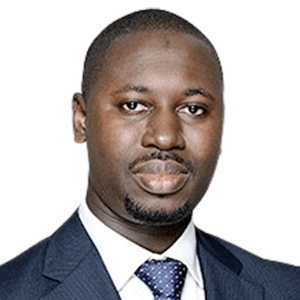 Dr Akeem Oyewale
CEO, Marble Capital
Dr Akeem Oyewale is CEO of Marble Capital and an Arthur Anderson scholar, and has over 20 years of extensive experience in investment banking, credit marketing, trade finance and sustainable finance. He managed the Stanbic IBTC Nigerian Equity Fund, Nigeria's largest mutual fund at the time, and was responsible for the launch of the Stanbic IBTC Ethical Fund. He is a fellow of the Institute of Chartered Accountants of Nigeria, the Chartered Institute of Stockbrokers and the Chartered Institute of Bankers of Nigeria. He is also an associate of the Chartered Institute of Taxation of Nigeria. He was previously CEO of Stanbic IBTC Stockbrokers (Nigeria's largest stockbroking firm), Stanbic IBTC Asset Management and Stanbic IBTC Nominees, all of the Standard Bank Group.
Dr Akeem holds a doctorate degree in management of technology and innovation from Da Vinci Institute in South Africa; an MBA from Manchester Business School in the UK; and a Bachelor of Science (Hons) degree in accounting from the University of Lagos. He is an alumnus of the Said Business School, University of Oxford and a certified impact investing expert from the Graduate School of Business, University of Cape Town. He also has a professional certificate in Islamic capital markets from International Centre for Education in Islamic Finance or INCEIF in Malaysia. He is currently a member of the Securities and Exchange Commission Financial Literacy Technical Committee.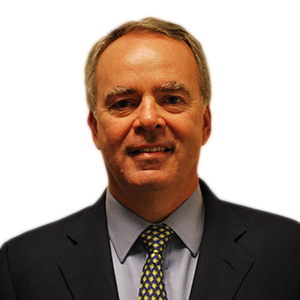 David Testa
Executive Director, DDCAP
David Testa is an executive director at DDCAP and is on the board of DD&Co and DDGI.
David has worked in the financial services sector for almost 20 years, and for most of that time in Islamic finance. He was previously CEO of Gatehouse Bank, leading the team that obtained its banking license, and he has continued to specialize in Islamic capital markets and investment products.
Immediately prior to joining DDCAP in August 2017, David worked for the Kuwaiti European Holdings Group, owned by significant investors in the GCC, where he was CEO of its two UK operating companies, including an FCA-authorized advisory firm focusing on Shariah compliant investment opportunities in the UK.
Before joining Gatehouse, David worked for WestLB for 10 years and led the Islamic finance team there, closing over US$5 billion-worth of Islamic financing transactions. Perhaps most notably, David was the lead banker on the GBP225 million (US$290.33 million) Shariah compliant UK-leveraged buyout of Aston Martin from Ford.
David started his career as a solicitor, working in London and Tokyo with international law firm Slaughter and May and, subsequently, Ashurst, specializing in corporate finance and banking, and in particular capital markets and derivatives.
David is a frequent speaker and panelist at Islamic finance conferences in the GCC, the UK and the rest of Europe.
David holds a Master of Arts degree in modern history from Oxford University.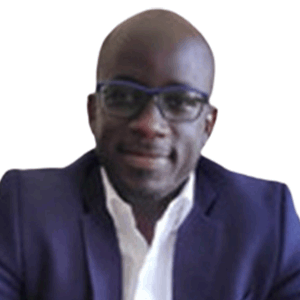 Mouhamad Ahmed Tidjani Sow
Head treasury sales/Trade Manager/corporate banking, The Islamic Corporation for the Insurance of Investment and Export Credit (ICIEC)
Mouhamad Ahmed Tidjani Sow (Tidjani) holds a Master's degree in negotiation and management from Sup de Co Montpellier in France. Prior to his appointment as the country manager at the Islamic Corporation for the Insurance of Investment and Export Credit (ICIEC), he worked for 14 years in commercial banking as a corporate account manager, trade finance manager and head of foreign exchange sales in affiliates of multinational banks and regional banks.
Since 2018, Tidjani has overseen the sub-Saharan region and facilitates trade and investment between member countries and the world through Shariah compliant risk mitigation tools. He has participated in the structuring of several infrastructure projects in the region and helped ICIEC member countries combat the negative impacts of the COVID-19 pandemic by supporting the importation of essential goods.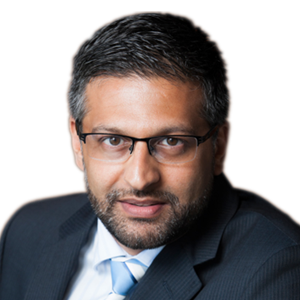 Muhsin Jeena
Client Director, Middle East and North Africa, Old Mutual Investment Group
Muhsin's career in the Professional Investments industry spans over 23 years. Over this period he has occupied senior roles at several investment firms – including Old Mutual Investment Group, RMB Asset Management and Absa Investments. He covers a wide spectrum of public and private investment strategies and bespoke client solutions. He is extremely passionate about Islamic Sustainable Investing and dedicated to driving the the adoption and advancement of Islamic Finance in Africa, the Middle East and Globally. He holds an executive MBA and Honours Degree in Finance.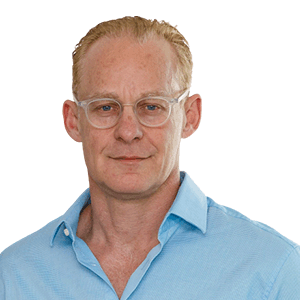 Dr Scott Levy
Founder, Al Waseelah
Dr Scott Levy is the founder of Al Waseelah, an award-winning Shariah compliant Sukuk issuance platform which includes structuring, arranging, originating and listing Sukuk. Dr Scott founded Al Waseelah in 2017 as a tech-savvy, cost-efficient way to creating Shariah compliant instruments; democratization for both issuers and investors.
Al Waseelah is dedicated to the global growth of Islamic capital markets through its comprehensive runway for international capital-raising, and its active participation in global dialogue through Islamic Finance news and the International Islamic Financial Market. Al Waseelah is at the forefront of ESG/SDG integration to Sukuk, being one of the Islamic finance institutions to commit to the Principles for Responsible Investment, and technological innovation, using the power of blockchain to bring transparency and accountability to each transaction.
With boots on the ground in London, Tallinn, Miami, Monaco, Dubai and Singapore, Dr Scott leads Al Waseelah's global offering underpinned by a talented, dynamic, global, multicultural and multilingual team. Dr Scott is a liveryman of the Worshipful Company of International Bankers and the Worshipful Company of Musicians, a member of Lincoln's Inn and a senior member of Wolfson College, Cambridge.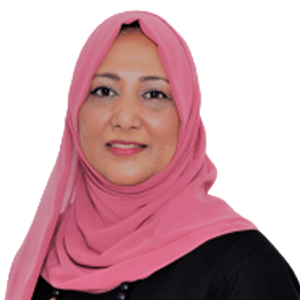 Yasmina Francke
CEO, South African National Zakah Fund
Yasmina Francke is CEO of the South African National Zakah Fund (SANZAF), one of the largest Zakat institutions in South Africa. She was appointed in 2018 as the first female CEO of the organization. Before taking on this full-time position, she served as a SANZAF executive board member for over 10 years in a voluntary capacity.
Yasmina holds accreditation and qualifications in Zakat management, Islamic finance, social science, management and marketing. She has over 25 years of experience in the corporate world where she worked mostly in the financial services sector at a few top South African blue-chip companies. In her current role, she manages eight regions with a total of approximately 110 staff members across 29 offices in South Africa.
Empowerment and development are placed in the spotlight at SANZAF with a focus on skills development and vocational training for the youth to ensure employability that can lead to financial independence. Yasmina is also very active in advocating Zakat and the importance of Islamic social finance.
Yasmina is also an international speaker having presented at the World Zakat Forum Annual Conference, IBF Seminar, ILMA Conference (Pakistan), World Bank and Redmoney OnAir webinars. She is also currently the deputy secretary-general of the WZF.
Recently, Yasmina was rated 17th among the 300 most influential women in Islamic business and finance by Cambridge IFA in its WOMANi 2020 Annual Report.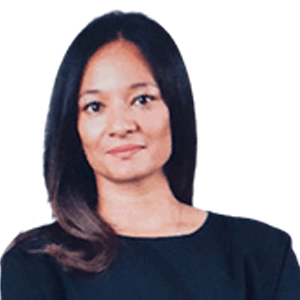 Yumna Emeran
Head of Coverage Analyst, Development Bank of Southern Africa
Yumna Emeran is the head of the Coverage Analysts Team at the Development Bank of Southern Africa (DBSA). She has more than 24 years of experience in the financial services industry, spanning the local and international, investment management and corporate banking spheres. Her notable transactions include the South African National Treasury Sukuk and a cross-border corporate banking deal award for an international London and South Africa listed bank.
Yumna's role at DBSA included a secondment as the head of strategy responsible for steering the bank's financial sustainability and a more emphasized development role of the development finance institution. Her current role sees her strengthening data management and analytics for improved business investments and client intelligence. Prior to joining DBSA, Yumna was the vice-president of the Financial Institutions Coverage Portfolio (FIC), supporting global trade with the big four South African banks. In addition to this, she held the role of senior banker, launching the Microfinance Portfolio in South Africa as well as managing the CSI Portfolio in the region. During her tenure, she delivered the FIC Banking Strategy for South Africa and managed multimillion rand budgets across the portfolio.
Yumna holds various marketing and public relations certifications as well as a postgraduate diploma in Islamic finance and banking (Cum Laude). She has received an innovation award for a collaboration launched with an equities broker. She represented the South Africa CIB branch at international Global Coverage Conferences in Paris, Brussels, Bahrain and London, and held business development initiatives in the Ivory Coast, Ghana and Ethiopia.
Outside of work and academia, Yumna volunteers in strategic development in Awqaf South Africa, a Waqf institution managing poverty alleviation projects and facilitating fundraising drives.