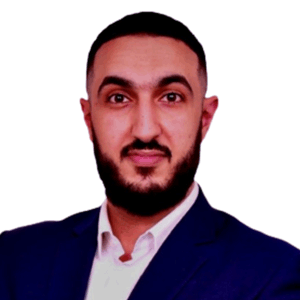 Ayman Doukali
Head of Islamic and Structured Finance, Qatar Financial Centre (QFC)
Ayman Doukali has over a decade of experience in Islamic finance, particularly in the debt capital markets and corporate and institutional banking areas. He is currently the head of Islamic and structured finance at the Qatar Financial Center (QFC). Prior to joining the QFC, Ayman worked for HSBC in Malaysia and held multiple positions within the global banking and debt capital markets teams, with his last assignment being the head of Sukuk for Asia Pacific. Before working at HSBC, he was part of the debt capital markets team at Dukhan Bank in Qatar, leading the execution of a flow of Sukuk and syndicated financing transactions in the GCC.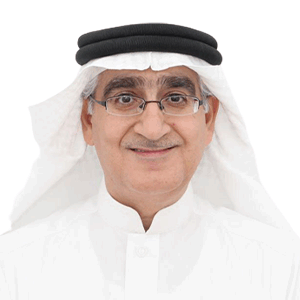 Husain Alkhaja
GCC Regional Director, DDCAP
Husain Abdulwahed Alkhaja is the GCC regional director and director of DDCAP.
Husain is a vastly experienced banker who has been working within the Islamic financial marketplace for the past 30 years for various highly regarded regional and international financial institutions. Most recently, he held senior executive positions within MFAI (Jersey), a wholly-owned subsidiary of DMI Group. This followed his tenure as COO of CMA-licensed investment company Gulf Investors Asset Management Company.
Having started his career in banking in Bahrain, Husain was appointed the regional director and head of GCC and Islamic banking at Societe Generale where he was based in Dubai. Prior to returning to Bahrain as CEO of Investment Dar Bank, Husain was the general manager of ADNIF, the Islamic subsidiary of National Bank of Abu Dhabi.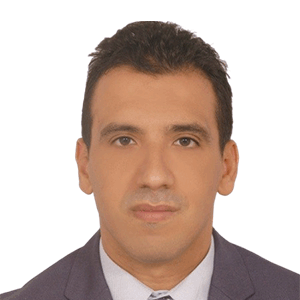 Mourad Ali Mizouri
Manager, Business Development, The Islamic Corporation for the Insurance of Investment and Export Credit
Mourad Mizouri, a graduate in international trade from IHEC Carthage University, Tunisia, has 20 years of diverse experience in the banking and insurance industries. He has a Master's degree in banking from IFID Tunisia and a diploma in Islamic finance from the Institute of Islamic Banking and Insurance in the UK.
Mourad joined the Islamic Corporation for the Insurance of Investment and Export Creditin 2008 as a commercial underwriter and then he moved to the Business Development Department where he served in many functions until he became the manager of the MENA Senior Division. Before that, he served six years as a financial analyst in the Central Bank of Tunisia.
Mourad is a board member in one of the African Islamic financial institutions and is among the founding team of the AMAN UNION association, a union of commercial and non-commercial insurers from the OIC member countries, that was established in 2009 in Lebanon.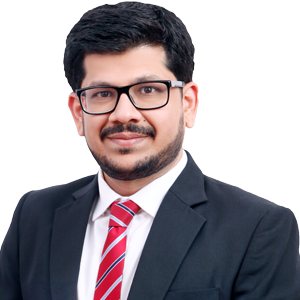 Nitish Bhojnagarwala
Vice-President – Senior Credit Officer, Financial Institutions Group, Moody's Investors Service
Nitish Bhojnagarwala is a vice-president–senior credit officer with Moody's Financial Institutions Group. Based in Dubai, Nitish covers a portfolio of large conventional as well as Islamic financial institutions in the Middle East, Africa and Turkey.
Nitish joined Moody's in 2011, and has led Sukuk roundtables and conducted workshops on banking and Islamic finance at various conferences in the Middle East, Europe and Asia. Nitish has also authored several research pieces, with a focus on regional banking, credit issues and issuer-in-depths for conventional as well as Islamic banks.
Prior to joining Moody's, Nitish spent five years at Tamweel in the Treasury. He has also worked for KPMG in the UAE, where he covered financial institutions. Nitish holds an MBA from S P Jain Institute of Management & Research, with a major in finance (investment banking).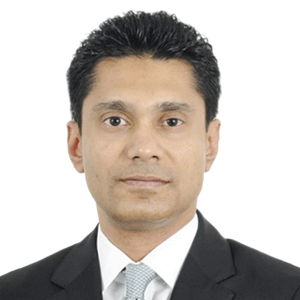 Sabir Ahmed
Executive Director Islamic Origination, Standard Chartered Bank
Sabir Ahmed is responsible for the structuring and execution of Shariah compliant capital markets, syndications, corporate finance and financial markets transactions in the GCC, the Southeast Asian region (Malaysia, Indonesia, Brunei and Singapore), the UK and Turkey.
Sabir has arranged 100-plus sovereign, quasi-sovereign, corporate and financial institution Islamic syndications and debt capital market transactions across multiple geographies, including a number of debut and award-winning deals.
Sabir joined Standard Chartered in 2005 and has over 21 years of experience in the financial services industry of which 17 years were in Islamic banking.
Sabir holds an MBA degree from the Institute of Business Administration, Karachi.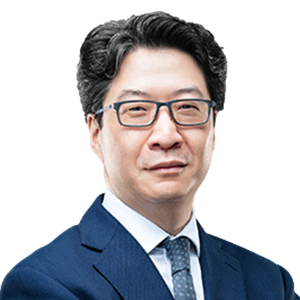 Simon Chan
Counsel, K&L Gates LLP
Simon Chan has been based in Doha since July 2010. Prior to joining K&L Gates, he worked for Allen & Overy. Before moving to Doha, he spent 10 years practicing in London, from 1999 to 2009. Simon has extensive experience advising financial institutions, corporate sponsors and borrowers on general financing, including project finance, leveraged finance, asset finance and Islamic finance, and also on restructurings. He has experience in advising project companies, sponsors and lenders on the development and financing of large infrastructure projects.
Simon was ranked as a leading lawyer (Band 2) by Chambers Global 2021 for 'Corporate/Commercial: Banking & Finance in Qatar'. Simon is well-versed in a wide range of finance matters, acting for both borrowers and lenders. He is also noted for his skills in fintech and banking regulatory matters. Sources agree that he is "an experienced guy", with one client adding: "I find him to be really reliable". Simon is rated by The Legal 500: Qatar, with one peer noting: "Simon is a good guy, dedicated to the work and an expert in his field."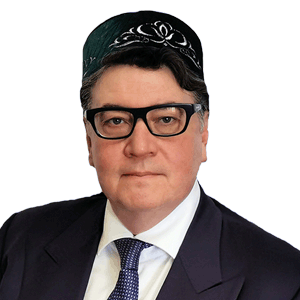 Dr Vladimir Malenko
Islamic finance advisor, Bedford Row Capital
Dr Vladimir Malenko is the managing director of FairFin OU, an Islamic finance consultancy that specializes in Sukuk and Islamic microfinance. Prior to setting up FairFin, Vladimir worked as an Islamic finance consultant at Sberbank, Russia's largest bank, where he developed several innovative Shariah compliant instruments, including microfinance Tawarruq-based shares, Sukuk Salam for grain and the Islamic stock market index. Dr Vladimir currently writes about Islamic private equity and venture capital for Islamic Finance news. He published 'The Dubai IPO Guide' and 'Russia: the next investment destination'. He holds three advanced degrees: MBA and JD (from the US), and MD (from Russia). He studied private equity at the Singapore Management University and Amsterdam Institute of Finance.