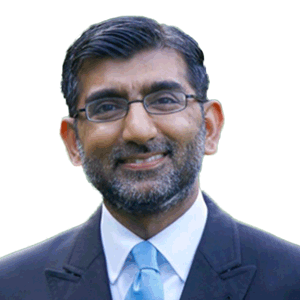 Dr Aamir A Rehman
Chair, Innate Capital Partners
Innate Capital Partners invests the personal capital of Dr Aamir A Rehman.
Dr Aamir has been engaged in values-aligned investment for over 20 years. He has served the finance community as an investor, advisor, author and educator. He is an investor in numerous financial services ventures. He seeks to invest in and support enterprises that help people align their finances with their values.
Dr Aamir's corporate roles have included being a co-founder and managing director at Fajr Capital, a private equity group that has successfully invested over US$700 million in investments. He earlier served as the head of strategy for HSBC Amanah, the global Islamic finance business of the HSBC Group, and as a consultant with the Boston Consulting Group.
Dr Aamir serves on the boards of directors of Fajr Capital Advisors, Dinar Standard and Shukr Investments. He also serves on the board of directors of the Mercer County Community College Foundation in Mercer County, New Jersey.
In addition to his work in investments, Dr Aamir has served as a senior advisor on Islamic finance to the United Nations Development Programme. He has also consulted the World Bank Group on the impact of Islamic finance on development and financial inclusion.
Dr Aamir is a senior fellow at the Richman Center for Business, Law, and Public Policy at Columbia University. He is also an adjunct faculty member at Columbia Business School, where he has co-taught a course on the foundations of private equity. His doctoral dissertation at Columbia University examined how private equity professionals learn from experience. He is the author of the books 'Gulf Capital and Islamic Finance: The Rise of the New Global Players' (McGraw-Hill, 2009) and 'Dubai & Co.: Global Strategies for Doing Business in the Gulf States' (McGraw-Hill, 2007), among other publications.
Dr Aamir hold a Bachelor's degree from Harvard College, a Master's degree from the Harvard Graduate School of Arts and Sciences and an MBA from the Harvard Business School. He further holds a doctoral degree in education from Columbia University.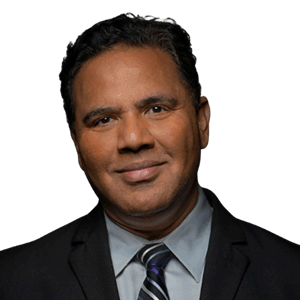 Aijaz Hussain
EVP Sales and Director, UIF Corp
Aijaz Hussain has worked in the field of investments and Islamic banking for almost 25 years. For the first seven years, Aijaz worked with UBS and Morgan Stanley (formerly Smith Barney) in the area of investment management. His areas of specialty include Islamic investments, hedge funds, and managed accounts. As part of the Private Client Group, he consulted high-net-worth clients in investment and hedging strategies, charitable trusts and estate planning.
In 2003, Aijaz joined Guidance Residential, a then-start-up Islamic financing company and played a major role in its growth into a multibillion-dollar financing company.
On the 1st April 2011, Aijaz joined University Islamic Financial (UIF), a Michigan-based Islamic banking company in the capacity of vice-president of national sales. As the head of sales, his responsibilities include sales management, implementing UIF's growth strategy and improving overall efficiency within the organization. In January 2013, Aijaz was appointed to the board of directors at UIF for his contribution to the company's success. Aijaz has conducted over 500 seminars and written numerous articles on Islamic financing over the years.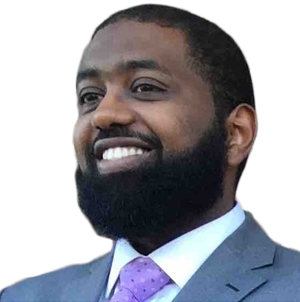 Ashraf Gomma Ali
Managing director, Ihsan Advisory and Islamic finance expert (IFC - world bank group)
Ashraf Gomma Ali is the managing director of Ihsan Advisory which works at the intersection of Islamic finance/Shariah/SDGs and positive impact. He believes that these areas share a natural connection and that the future of Islamic banking depends on truly embracing these concepts and integrating them in the spirit of Ihsan (spiritual beauty and perfection).
Ashraf is a leading international Shariah advisor who has worked in Shariah supervisory positions for over 15 years in nine different countries around the world in North America, the Middle East and Southeast Asia. He holds a Bachelor of Science degree in finance from the University of Maryland (US), a Bachelor of Law degree in Shariah from Umm Al-Qura University (Mecca, Saudi Arabia) and a Master's degree in Islamic finance practice from INCEIF (Malaysia). He is also an internationally certified Shariah auditor and advisor with AAOIFI and a registered Shariah advisor with the Malaysian Securities Commission.
Ashraf has advised on billions of dollars of projects worldwide including extensively advising on project financing, Islamic debt securities (Sukuk), corporate finance and treasury products. He has served as a Shariah board member to both traditional and digital Islamic banks. He also has a keen interest in the intersection of ESG and sustainability with Islamic finance and was part of the UN project to draft the section on Islamic banking in the UNEP FI Principles of Sustainable Banking. He currently serves as an Islamic banking, ESG and sustainability consultant based in Istanbul. Ashraf has recently joined Phi Wallet as a co-founder and CFO. Phi Wallet is an Islamic fintech which seeks to empower Shariah sensitive investors to protect and preserve their wealth through physical gold ownership and other real assets.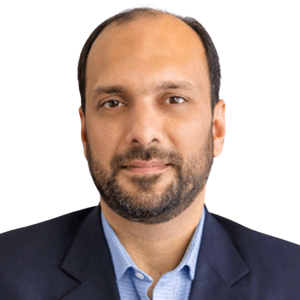 Khurram Agha
Founder and CEO, Aghaz Investments
Khurram Agha is the founder and CEO of Aghaz Investments, a US-based start-up providing wealth management solutions for Muslims. Khurram graduated from McGill University, Canada in 2001 and from The Wharton School at University of Pennsylvania in 2016. He worked at Microsoft Corporation for 17 years and Oracle for two years in various software leadership roles, before switching careers to entrepreneurship and Islamic finance. In particular, he is passionate about understanding common financial problems and needs faced by Muslims across the world and creating modern, Islamically compliant, fintech solutions for those problems.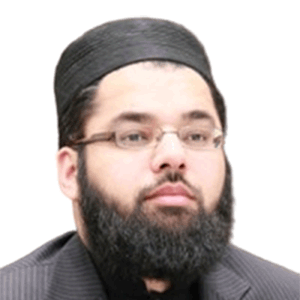 Omar Kalair
Director UM Group Canada
In 2004, Omar Kalair founded UM, which became Canada's premier Islamic financial Institution as the first Canadian member of the IFSB and AAOIFI. In 2005, UM received a Mudarabah financing facility that reached US$120 million to finance residential (Musharakah) households. Hundreds of these families came to UM with a net worth as low as US$40,000 to purchase a home that many today value over US$1 million. A study quantified over US$200 million in increase in the net worth of these families due to UM.
Kalair was recognized among CIC's top 20 Muslim business leaders at the Canadian parliament. He was presented the 'Islamic Finance Business Leadership Award –- N America' by World Finance and awarded the 'Entrepreneur of the Year' award by the Canadian Islamic Chamber of Commerce. His alma mater, Wilfrid Laurier University celebrating its 100-year anniversary, selected Kalair as one of the 'Top 100 Alumni of Achievement' from close to 100,000 alumni. Kalair has been admitted in an Islamic economics PhD program.
Kalair has engineered, launched, marketed and retailed many Islamic finance products, some of which were offered in Canada for the first time in partnership with institutions. Many regulators in such countries as Saudi Arabia, France, the UK, Russia, Malaysia, etc, have engaged with UM. UM formulated an international Shariah advisory board that included Sheikh Nizam Yacuby, Dr Aznan Hassan and Mufti Dr Zubair Usmani.
Kalair has spoken at Islamic finance conferences across the world including: Boston(Harvard), New York, Toronto, Montreal, London, Istanbul, Moscow, Kazakhstan, Manama, Dubai, Abu Dhabi, Bahrain, Muscat, Karachi, Hong Kong, Kuala Lumpur and more.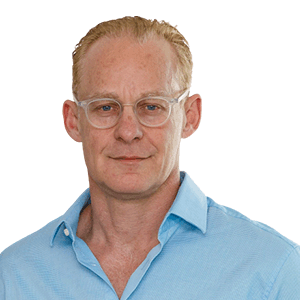 Dr Scott Levy
Founder, Al Waseelah
Dr Scott Levy is the founder of Al Waseelah, an award-winning Shariah compliant Sukuk issuance platform which includes structuring, arranging, originating and listing Sukuk. Dr Scott founded Al Waseelah in 2017 as a tech-savvy, cost-efficient way to creating Shariah compliant instruments; democratization for both issuers and investors.
Al Waseelah is dedicated to the global growth of Islamic capital markets through its comprehensive runway for international capital-raising, and its active participation in global dialogue through Islamic Finance news and the International Islamic Financial Market. Al Waseelah is at the forefront of ESG/SDG integration to Sukuk, being one of the Islamic finance institutions to commit to the Principles for Responsible Investment, and technological innovation, using the power of blockchain to bring transparency and accountability to each transaction. Al Waseelah has executed transactions across asset classes and currencies including green Sukuk Wakalah, corporate Sukuk, Mudarabah private equity liquidity structures and multicurrency liquidity management products.
With boots on the ground in London, Tallinn, Miami, Monaco, Dubai and Singapore, Dr Scott leads Al Waseelah's global offering underpinned by a talented, dynamic, global, multicultural and multilingual team. Dr Scott is a liveryman of the Worshipful Company of International Bankers and the Worshipful Company of Musicians, a member of Lincoln's Inn and a senior member of Wolfson College, Cambridge.