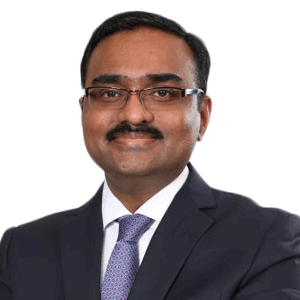 Ajai Thomas
Chief Financial Officer, Kuwait International Bank
Ajai Thomas is CFO of the Kuwait International Bank (KIB) and is responsible for the bank's financial control, planning, reporting, capital management and investor relations. Ajai joined KIB in 2014 with a proven track record in leading teams with multicultural backgrounds and ensuring deliverables within tight deadlines in India, Bahrain and Kuwait. His experience prior to joining KIB includes a decade of assurance assignments at PwC and Deloitte & Touché. Ajai is a chartered accountant (ICAI, India), a certified information systems auditor and a certified data privacy solutions engineer (ISACA, US). He also holds a Master's degree in financial management and a Bachelor's degree in physics in addition to various certifications in Shariah compliant banking. Various banking periodicals have featured his articles and he is a regular speaker in the Middle Eastern banking sector.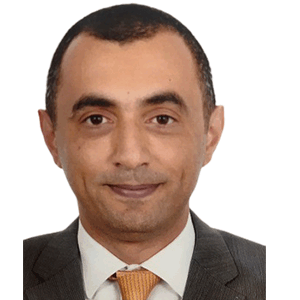 Ashraf Madani
Vice President, Moody's Investors Service.
Ashraf Madani is a vice president–senior analyst with Moody's Financial Institutions Group. Based in Dubai, Ashraf covers a portfolio of large conventional as well as Islamic financial institutions in the GCC. He is also responsible for the Saudi and Kuwaiti banking system outlooks. Since joining Moody's in May 2017, Ashraf has authored many research pieces focusing on GCC credit, funding and liquidity conditions in addition to issuer in-depth research.
Before joining Moody's, Ashraf's career was mostly in banking with 15-plus years of experience working in international and regional banks like Citi, Arab Bank and First Abu Dhabi Bank. He spent most of his banking career working in the global markets and risk divisions where he developed extensive knowledge on GCC markets. His last position before joining Moody's was as the head of financial institutions and non-banking financial institutions risk for National Bank of Abu Dhabi (now First Abu Dhabi Bank), managing the credit risk for a large portfolio of GCC and international issuers.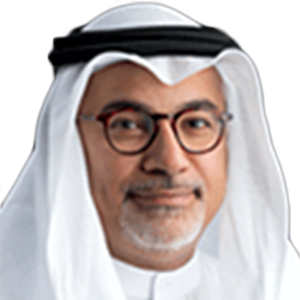 Dr Issam Altawari
Founder and Managing Partner, Newbury Consulting
Issam Al Tawari is currently the managing partner of Newbury Economic Consulting focusing on debt capital market advisory and restructuring. He was the founder/chairman and managing director of Rasameel Structured Finance Company, a capital market-focused investment company supervised by the Capital Markets Authority/Central Bank of Kuwait and chairman of Rasameel Investment Bank, a Dubai-based, Dubai International Financial Centre-regulated bank. His latest area of interest is the development of Islamic debt capital markets.
Issam started his career with Arab Banking Corporation (ABC)-Bahrain on the commercial banking side. He then worked extensively on corporate finance issues with ABC's Islamic bank to become associate director. He joined The International Investor (TII), Kuwait in 1998 on the structured finance side. His last position at TII was COO and a partner with the structured finance group.
Issam has served on the board of directors of a number of companies and funds and currently serves as an independent director with Alkhabeer Capital out of Jeddah. He constantly speaks at Islamic banking industry conferences, seminars and in media commentaries.
Issam was a member of the Young Arab Leaders Association and the Kuwaiti Economic Society. In addition, he is an alumnus of both the Harvard Business School and Henley Management College and received his MBA from the University of Hull (Dist.) in England in 1998 and his Bachelor of Arts degree in economics and business administration from Kuwait University in 1987.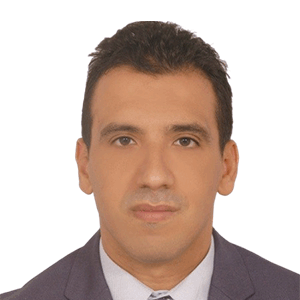 Mourad Ali Mizouri
Manager, Business Development, The Islamic Corporation for the Insurance of Investment and Export Credit
Mourad Mizouri, a graduate in international trade from IHEC Carthage University, Tunisia, has 20 years of diverse experience in the banking and insurance industries. He has a Master's degree in banking from IFID Tunisia and a diploma in Islamic finance from the Institute of Islamic Banking and Insurance in the UK.
Mourad joined the Islamic Corporation for the Insurance of Investment and Export Creditin 2008 as a commercial underwriter and then he moved to the Business Development Department where he served in many functions until he became the manager of the MENA Senior Division. Before that, he served six years as a financial analyst in the Central Bank of Tunisia.
Mourad is a board member in one of the African Islamic financial institutions and is among the founding team of the AMAN UNION association, a union of commercial and non-commercial insurers from the OIC member countries, that was established in 2009 in Lebanon.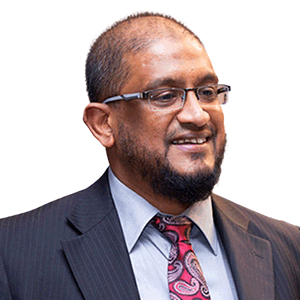 Muhammad Ikram Thowfeek
Founder and Managing Director, MIT Global Group
Muhammad Ikram Thowfeek is one of the very rare and unique Islamic finance personalities in the industry. Teaching Islamic finance on various topics is his passion and he has taught more than 5,000 Islamic finance students globally over the last three decades. He is a chartered accountant by profession and an Islamic banker and ethical entrepreneur by practice. He is equipped with more than 30 years of practical experience and exposure in a 40-plus-year-old Islamic finance industry.
Muhammad Ikram is also a setting-up strategist, having set up six prominent Islamic banks and Islamic financial institutions in the world from scratch. He is also an author, a career coach, a prominent speaker in international Islamic finance forums and most importantly, a humble and a simple human being.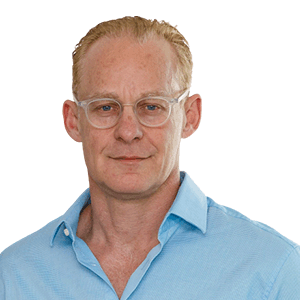 Dr Scott Levy
Founder, Al Waseelah
Dr Scott Levy is the founder of Al Waseelah, an award-winning Shariah compliant Sukuk issuance platform which includes structuring, arranging, originating and listing Sukuk. Dr Scott founded Al Waseelah in 2017 as a tech-savvy, cost-efficient way to creating Shariah compliant instruments; democratization for both issuers and investors.
Al Waseelah is dedicated to the global growth of Islamic capital markets through its comprehensive runway for international capital-raising, and its active participation in global dialogue through Islamic Finance news and the International Islamic Financial Market. Al Waseelah is at the forefront of ESG/SDG integration to Sukuk, being one of the Islamic finance institutions to commit to the Principles for Responsible Investment, and technological innovation, using the power of blockchain to bring transparency and accountability to each transaction. Al Waseelah has executed transactions across asset classes and currencies including green Sukuk Wakalah, corporate Sukuk, Mudarabah private equity liquidity structures and multicurrency liquidity management products.
With boots on the ground in London, Tallinn, Miami, Monaco, Dubai and Singapore, Dr Scott leads Al Waseelah's global offering underpinned by a talented, dynamic, global, multicultural and multilingual team. Dr Scott is a liveryman of the Worshipful Company of International Bankers and the Worshipful Company of Musicians, a member of Lincoln's Inn and a senior member of Wolfson College, Cambridge.