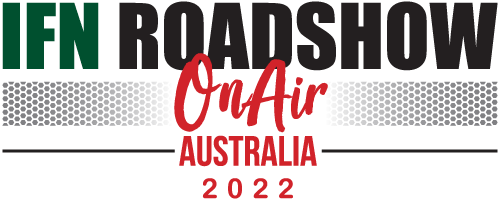 1st June 2022, Online

Live at:
9:30 - 10:30

London

12:30 - 13:30

Abu Dhabi

16:30 - 17:30

Kuala Lumpur

19:30 - 20:30

Sydney
Register Now
Following up on a hugely successful event in 2019, IFN returns with IFN Australia OnAir Roadshow 2022. Welcome to the IFN Australia OnAir Roadshow, a series of carefully selected key topics, including emerging Islamic financial markets, packaged together to deliver to a global audience.
In the backdrop of rising local and international demand for Islamic financial products and proactive measures by market participants — both domestic and foreign — to meet this demand, IFN is proud to be returning to Australia to host regulators, senior industry players and key stakeholders to explore and engage in construction discourse on Australia's Islamic finance sector.
Register Now
2022 – READY TO REBOOT
Welcome to the IFN OnAir Roadshow 2022.
Following the hugely successful IFN OnAir Roadshow 2021 we are delighted to announce an extended series for 2022.
The past two years have been difficult for many. For the first time in almost a century, the world ground to a halt, meaning minimal physical interaction, and a shuddering halt to B2B events as we knew them.
At REDmoney, we went online, building a new platform allowing us to deliver virtual events to our readers and followers around the world. And, although OnAir events don't allow for face-to-face meetings and that personal interaction we all enjoy, there's very much a place for them moving forwards, and this is recognized through the IFN OnAir Roadshow visiting a series of key markets in 2022.
These are all key markets in the world of Islamic finance, and we believe will be significant participants in the coming years and are delighted to deliver these events in a virtual format.
The IFN OnAir Roadshow is a series of online roundtables, streamed to a global unlimited audience. As the Islamic finance industry's leading media and events company; these events will retain their exclusivity and unmatched reach.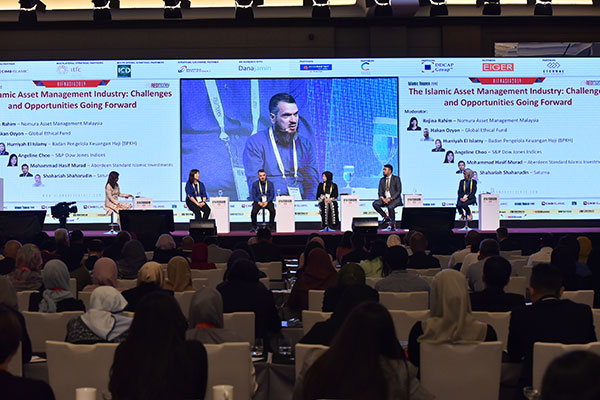 16:30 – 17:30
Islamic Finance in Australia: A Golden Opportunity
What is the potential size of the Islamic finance market in Australia today, and what products can realistically be offered in the country? Is there a market beyond home financing products and basic funds, and what is the likely growth of Shariah compliant financial services? What is the evolution of Islamic investment products available to investors, pension holders and savers, what structures are being employed and what is the scope for the development of products such as Shariah compliant ETFs? What are the opportunities for Takaful in Australia, what form might this take and what regulatory adjustments will be necessary? Finally, what impact will technology have on the delivery of Islamic financial services in Australia, and what business activities are ripe for disruption?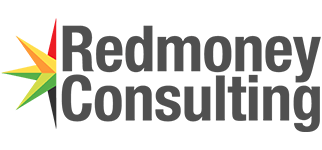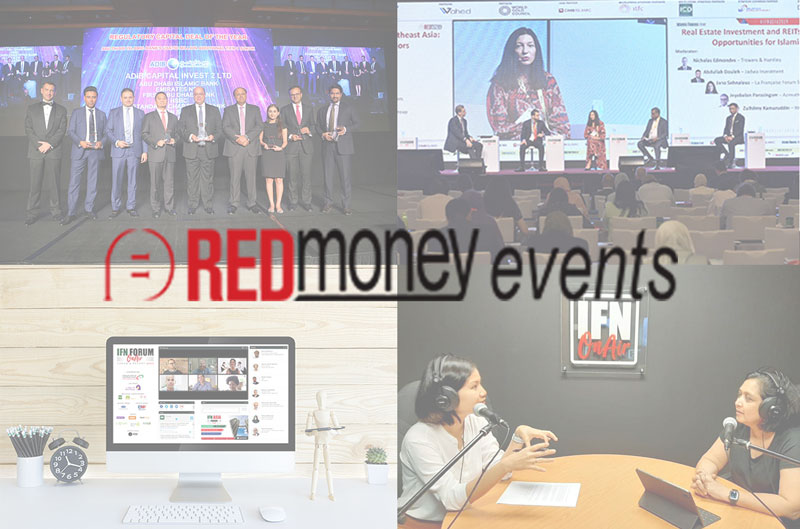 REDmoney events designs, organizes and hosts industry-leading conferences, forums, roadshows, seminars and dialogues focusing on the Islamic financial markets across a global, regional and national level. Leveraging an exceptional network of the industry's elite and supported by the expertise of the REDmoney publishing and seminars divisions, REDmoney Events are able to provide access to a unique array of influential speakers, panellists and participants from a cross-section of the global industry to debate the most significant issues affecting the Shariah compliant financial markets.
REDmoney events are differentiated by their complimentary yet qualified attendance structure, ensuring the highest quality of both delegates and contributors. Comprehensive and cutting-edge, attendance ensures exclusive access to the leaders in their field across all sectors and markets.
The annual IFN Asia Forum has been the biggest event in the industry since its inception in 2006, attracting over 1,000 delegates annually. An annual line-up of Forums are also conducted across emerging markets and key jurisdictions. Included under REDmoney Events are the IFN Awards Ceremonies, which take place annually in Dubai and Kuala Lumpur, and attract more than 800 industry leaders.
For any inquiries contact us
Our team will be glad to answer any questions you may have about this event.