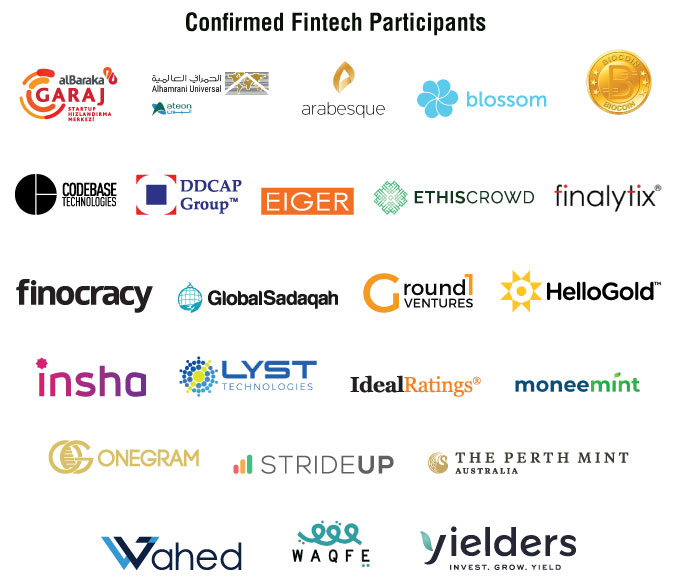 Global Islamic Fintech Huddle
The Global Islamic Fintech Huddle is an international gathering of industry influencers and fintech visionaries passionate about using technology to drive financial inclusion in a Shariah compliant and ethical manner. Featuring a series of high-level panel discussions, demo sessions and networking events, the Huddle is designed to be the epicenter of Islamic fintech ideas and innovation with the primary objective of connecting all stakeholders of the Islamic fintech ecosystem – start-ups, investors, policymakers and intermediaries – to facilitate the exchange of ideas and create new collaborative business opportunities.
Islamic Finance Innovation Day
The future for Islamic Fintech is bright but its long term advancement depends on the effective development and empowerment of young industry talent to drive sustainable growth and progress.
Young professionals born in the digital age undeniably have a different relationship and affinity to technology than a majority of their more seasoned peers. It is also ultimately their preferences and demand for digital services that is driving the transformation agenda of banks, so who better to lead change?
With this in mind, this year's Islamic Finance Innovation Day event, held in Strategic Partnership with the Bahrain Economic Development Board (EDB), aims to shine the spotlight on the important role that the next generation of leaders in Islamic finance are and will need to play in the drive for fintech innovation. The event will bring a fresh perspective to the Islamic fintech debate by creating a platform to showcase the voice of rising stars.
In doing so, it will feature participation from a group of talented young professionals that are already making their mark on the industry or undertaking education and professional training that will enable them to help drive and lead the next wave of Islamic Fintech innovation. It will also engage senior strategy and HR specialists from leading Islamic financial institutions, education and training providers and other related fintech experts.
A series of panel discussions will focus on exploring the views of young Islamic finance professionals on the pace and impact of fintech innovation on the industry today, existing obstacles, new methods and approaches required for growth and existing programmes and initiatives available for developing and empowering the next generation of Islamic fintech leaders.
World Islamic Fintech Awards
The World Islamic Fintech Awards (WIFA) honors exceptional and deserving fintech providers in the Islamic finance space for their outstanding work in driving Shariah compliant financial services through disruptive and collaborative technologies.

Taking place at the beautiful Bahrain Fintech Bay this awards evening is to celebrate and network with some of the most innovative fintech companies in Islamic Finance.
Presentation slides
Agenda
Global Islamic Fintech Huddle
09:00 – 09:15
Welcome Address
David Parker – Executive Director, Financial Services, Economic Development Board

09:15 – 09:50
CEO Corner: What do Islamic fintech start-ups need to thrive?
What makes an Islamic fintech start-up successful? What support do they need? What makes a conducive Islamic fintech ecosystem? Listen first hand from leading Islamic financial enablers and Islamic fintech start-ups.

Moderator:
Wajeeha Hussain – Section Head of Digital Banking and FinTech, Al Baraka Banking Group
Panelists:
Kamran Akhtar – Chief Commercial Officer, Waqfe
Khalid Saad – CEO, Bahrain Fintech Bay
Maritz Mansor – Chief Operating Officer, Ethis Group

09:50 – 10:10
Fireside Chat: Finding the Islamic Fintech Unicorn
Islamic fintech market practitioners share their experience and discuss:

What do investors look for when it comes to investing in fintech for Islamic finance?
What are the biggest opportunities for Islamic fintech?
What are the struggles Islamic fintech start-ups face when it comes to raising funding?

| | |
| --- | --- |
| Interviewer: | Vineeta Tan – Editor, Islamic Finance news and IFN Fintech |
| Interviewee: | Raheel Iqbal – Managing Director, Technology Investments, Finocracy |

10:10 – 10:40
Power Pitch
Promising Islamic fintech start-ups pitch their ideas

Panelists:
Raza Ullah – Founder, Primary Finance
Khalid Howladar – Chief Strategy Officer, Blossom Finance


10:40 – 11:10
Coffee & Networking
11:10 – 11:40
Making the case for Islamic Fintech
From crowdfunding, AI, data analytics to payment solutions and digital banking – what can these offer Islamic finance and what challenges do new players face?

Moderator:
Umera Ali – Global Head Islamic Finance and Head of Banking and Finance Middle East, DWF (Middle East)
Panelists:
Dr Husam Yaghi – Group Chief Technology Officer, Alhamrani Universal
Muhammad Shaheed – Advisor, Fintech Galaxy
Salman Mujtaba – Investor Relations, Wahed Invest


11:40 – 12:00
TechTalk
Hear from an entrepreneur leveraging on technology and Islamic financial instruments to create real positive impact on society

| | |
| --- | --- |
| Speaker: | Rama Jalal Turkistani – Co-Founder, CBX Unit |

12:00 – 12:30
Power Pitch
Promising Islamic fintech start-ups pitch their ideas.

Panelists:
Ita Jalaluddin – Product Lead, HelloGold
Hassan Waqar – Founder, MoneeMint

Islamic Finance Innovation Day
| | |
| --- | --- |
| Organized by | In Partnership With |
| | |
14:05
Welcome Remarks: David Parker – Executive Director, Financial Services, Economic Development Board
14:20
Panel 1: Accelerating Fintech Adoption
Get a glimpse into the views of young Islamic banking, finance, regulatory and fintech professionals on the current state of industry innovation and the adoption of fintech. The session will hear the unique perspective that young professionals have to offer on the pace of current developments, if digital innovation is moving fast enough, major challenges and obstacles and the changes required in the cultures, attitudes and behaviours of institutions to effectively innovate. It will also examine the role that the next generation of finnovators can play in the development and implementation of fintech agendas and the fast tracking of industry advancement.

Moderator:
Ashley Freeman – Founding Member, UK Islamic FinTech Panel
Panelists:
Maritz Mansor – COO, Ethis Group of Companies
Salam Slim – Director- Global Solution Lead/ Islamic Banking, Oracle Financial Services
Wajeeha Hussain – Section Head of Digital Banking and FinTech, Al Baraka Banking Group
Yasmeen Al Saffar – Senior Executive - Financial Services, Bahrain Economic Development Board
Yasmeen Al Sharaf – Head of Fintech and Innovation Unit, Central Bank of Bahrain

15:05
Panel 2: Educating, Empowering and Leveraging the Power of Young Professionals
This session will look at how institutions and the industry can harness the power of young finnovators through investment in education and greater empowerment to lead change. It will bring together HR professionals along with representatives and students of strategic, high-calibre programmes currently providing degrees, certification or on-the-job training. Participants will discuss the merits and value of existing initiatives, short comings as well as the need for further investment and expansion of training and skills development among young professionals so that the industry can keep pace with the expected growth in demand for digital Islamic financial products and services.

Moderator:
Dawood Al Ashhab – Head of Human Resources, Bahrain Islamic Bank
Panelists:
Ahmed Al Balooshi – Senior Vice President, Head of IT, Al Baraka Banking Group
Mujtaba Khaled – Head of the Centre for Islamic Finance, Bahrain Institute of Banking & Finance
Raheel Iqbal – Managing Director, Finocracy
Redha Al Ansari – Research Team Leader, Thomson Reuters
Rose Murad – Research Analyst, Bahrain FinTech Bay
Ziyaad Mahomed – Associate Dean - E-Learning/Online Programs and Director of Executive Education, The Global University of Islamic Finance (INCEIF)

15:50
Islamic Innovation Labs: Views from the Inside
Innovation rarely happens in isolation and that's why a significant and growing number of global financial institutions and banks are developing dedicated innovation labs and accelerators. This panel will highlight the growing emphasis that Islamic banks are placing on internal collaboration and knowledge sharing as a means for driving fintech innovation and the important role these labs are playing in accelerating fintech development, adoption and digital transformation.

Moderator:
Ashar Nazim – CEO, Waqfe
Panelists:
Ahmed Al Balooshi – Senior Vice President, Head of IT, Al Baraka Banking Group
Ali Al Achkar – Head of Strategy and Innovation Management Office, Gulf International Bank
Khaled Saad – CEO, Bahrain FinTech Bay
Mohammed Roushdy – Founder, Fintech Bazaar
Mourad Fathallah – Head of strategy and international partnerships, Casablanca Finance City

16:35
Closing Remarks followed by Networking and Refreshments
World Islamic Fintech Awards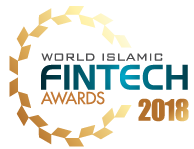 WIFA's Winners
| | |
| --- | --- |
| Best Alternative Finance Provider Winner: | StrideUp, the UK |
| Best Data and Analytics Platform for Islamic Finance Winner: | Arabesque, the UK |
| Most Innovative Use of Blockchain in Islamic Finance Winner: | Blossom Finance, Indonesia |
| Best Islamic Crowdfunding Platform Winner: | Yielders, the UK |
| Best Islamic Peer-to-Peer Finance Platform Winner: | EthisCrowd, Singapore |
| Best Islamic Digital Bank Winner: | Insha, Germany |
| Best Islamic Fintech Enabler Winner: | Albaraka Garaj, Turkey |
| Best Islamic Wealth Management Fintech Company Winner: | HelloGold, Malaysia |
| Best Islamic Financial Software Provider Winner: | Codebase Technologies, the UAE |
| Best Islamic Robo-Advisory Platform Winner: | Wahed Invest, the US |
| Best Shariah Compliant Payment, Remittance and FX Platform Winner: | Moneyar, Iran |
| Best Social Impact Islamic Fintech Firm Winner: | Global Sadaqah, Malaysia |
| WIFA People's Choice Award Winner: | OneGram, the UAE |
| Most Promising Islamic Fintech Start-up of the Year Winner: | Primary Finance, the UK |
| Islamic Fintech Company of the Year Winner: | Insha, Germany |
Program
| | |
| --- | --- |
| 7.00pm | Arrival of Guests |
| 7.30pm | Welcome Address |
| 7.40pm | Keynote Address By Chief Executive Office, FinTech Bay |
| 7.50pm | Awards Presentation |
| 8.45pm | Networking |
| 9.30pm | End |
Photo Gallery