The IFN Turkey Forum continues to grow from strength to strength. With the full support of financial regulators and the participation finance community, the Turkey Forum is viewed as the meeting place for dealmakers from Turkey, Asia and across Europe. With an exploding debt capital market and a rapidly developing Shariah compliant equity market the forum will bring together the industry's leading arrangers and issuers to discuss the newest deals and trends impacting participation finance in Turkey.
Keynote Address by:


Murat Cetinkaya
Deputy Governor
Central Bank of Turkey


Tevfik Kinik
Executive Vice Chairman
Capital Markets Board of Turkey
Presentations slides
Agenda
08:00 - 09:30
Registration
10:30 - 11:30
Achieving Growth Potential of Participation Finance in Turkey
Heavily supported by regulators, participation finance in Turkey is set to grow to new heights with the goal to increase the market share to 15 percent within eight and triple participation banking sector assets within five years. We ask the leading industry players to share their views on what the strategy will be for the advancement of participation finance in Turkey in the year ahead.
Moderator:
Jawad Ali – Managing Partner, Middle East Offices, King & Spalding
Panelists:
Osman Arslan – Chief Executive Officer, Ziraat Participation Bank
Osman Celik – Chief Executive Officer, Turkiye Finans & President, Participation Banks Association of Turkey (TKBB)
Dr Serdar Sumer – Chief Executive Officer and Board Member, Aktif Bank
Dr Zamir Iqbal – Head, World Bank Global Islamic Finance Development Center, Istanbul
11:00 - 12:30
BREAKOUT SESSION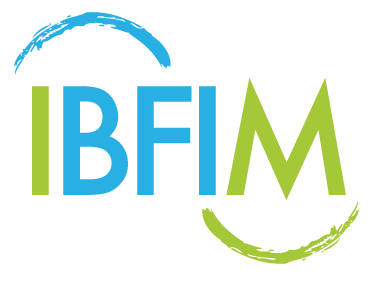 A New Approach to Professionalize Talent Development
The session is about a dynamic and cohesive approach in moving talent development to the next level – the professional level – characterized by completeness of the constituents of the landscape, dynamics emanating from the connectivity of the constituents, and the cohesive loop-flow of the entire talent development process. This is about an actual case that works and ready to be extended globally.
Developing a professional workforce to support the rapid development of Islamic finance
How do current industry professional standard support the new generation of bankers and what need to change?
How will the industry address the human capital challenge globally?
Challenges of revitalization and retention of high performance resources
Moderator:
Mehmet Emin Ozcan – Chairman, ADFIMI
Panelists:
Molly Jaspal – Director, Finance Accreditation Agency
Richard Thomas – Senior Advisor to the Board & Chief Representative, Malaysia, Gatehouse Bank
Zanariah Zahari – Head, Marketing & Business Development, IBFIM
11:30 - 11:50
Presentation:

Realising the Potential of On-Exchange Islamic Products
Dr Mustafa Kemal Yilmaz – Executive Vice President, Borsa Istanbul
11:50 - 12:35
Deepening Turkey's Sukuk Market
Turkey's position in the context of global Islamic capital market
What regulation improvements should take place in order to encourage further local participation issuances?
Potential sectors for Sukuk issuance in Turkey in the year ahead
Recognising the growing need for structured programs to raise awareness amongst issuers and develop sustainable, qualified talent in the Islamic financial services industry
Islamic capital market benefits for local companies exploring offshore opportunities beyond Turkish borders
How will the fluctuating Lira affect the Sukuk market in Turkey?
Moderator:
Sera Somay – Partner, Paksoy
Panelists:
Arsalaan Ahmed – Head of Capital Financing, Barwa Bank
Hamed Afzal – Senior Associate, King & Spalding, Middle East
Dr Mohamed Damak – Director, Global Head of Islamic Finance, Standard & Poor's
Mohammed Dawood – Managing Director, Global Head of Sukuk Financing, HSBC
Shauaib Mirza – Senior Associate, Clifford Chance
Tanweer Bukhari – Head of Investment Banking Advisory, CIMB Islamic

12:35 - 13:40
13:40 - 14:25
Diversifying Participation Finance Offerings in Turkey
Is Turkey's Sukuk market ready for more innovative Sukuk offerings: Convertible, exchangeable, perpetual or hybrid?
Prospects for infrastructure and project capital financing via participation issuances
With Turkey's more liberalized trade, will we witness more Islamic trade finance transactions in the future?
Commitment to renewable energy: Are there opportunities for green and SRI Sukuk?
Moderator:
Hulusi Horozoglu – Assistant General Manager, Head of Banking and Capital Financing, HSBC Turkey
Panelists:
Dr Ahmet Suayb Gundogdu – Country Representative- Turkey, Islamic Trade Finance Corporation (ITFC)
Emad Al Monayea – Board Director and CEO, Kuwait Finance House Investment
Dr Feyzullah Egriboyun – Executive Vice President- Treasury, Financial Institutions, Investor Relations, Funding Development, Bank Asya
Mufit Arapoglu – Partner and Head of Capital Markets Practice, Balcioglu Selcuk Akman Keki
Murat Bugan – Head of Financial Institutions, Development Bank of Turkey

14:25 - 14:45
Presentation: Promoting the Competitive Advantage of Participation Finance through Product Innovation
Mustafa Dereci – Product Development Group Manager, Kuveyt Turk
14:45 - 15:15
Deal Dialogue: Zorlu Enerji TL100 million Sukuk via Turkiye Finans
Moderator:
Ayse Akkin – Managing Director, Debt Finance and Advisory, UNLU & Co
Panelists:
Elif Yener – Chief Financial Officer, Zorlu Enerji
‎Metin Tekeci – Head/General Manager, Turkiye Finans, Bahrain
15:15 - 16:00
Participation Asset and Fund Investment Management: Prospects and Opportunities
Prospects for participation pension funds and equity funds
Are there opportunities for private Waqf asset management?
Growth of private equity funds, iETFs, ETCs, real estate funds and wealth management
Initiatives and developments in Takaful and reTakaful - future growth prospects and challenges
Exploring education and health care as emerging asset classes
Identifying current trends and innovations in product structures globally: Applicability in the Turkish context
Moderator:
Cassim Docrat – Director, DDCAP Group, UAE
Panelists:
Ahmet Kanyilmaz –

Executive Board Member, Doga Insurance


Avsar R Sungurlu –

General Manager , BPY Asset Management


Giorgio Medda – Chief Executive Officer,

Azimut

Portfoy Yonetimi




Safak Herdem

– Managing Partner, Herdem Attorneys at Law


Tayfun Ozkan

– Chief Executive Officer, KT Asset Management
16:00 - 16:30
Coffee & Networking
16:30
End of the Forum

Photo Gallery