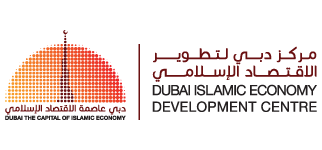 The Dubai Islamic Economy Development Center (DIEDC)
The Dubai Islamic Economy Development Centre (DIEDC) was established in December 2013 under the supervision of Sheikh Hamdan Mohammed Rashid Al Maktoum, the crown prince of Dubai and chairman of the Dubai Executive Council, to transform Dubai into the capital of the Islamic economy.
The Dubai: Capital of Islamic Economy Strategy (the Strategy) was launched in early 2013 under the directive of Sheikh Mohammed Rashid Al Maktoum, the vice-president and prime minister of the UAE and the ruler of Dubai. Establishing the Islamic economy as a key pillar of Dubai's strategic growth, the Strategy continues to contribute to diversifying the robust UAE economy through developing the vibrant sector that is rapidly transforming Dubai into the global capital of the Islamic economy.
Sheikh Mohammed Rashid entrusted Sheikh Hamdan with managing the implementation of the initiatives and overseeing the development of the Islamic economy strategy.
In 2013, under the directives of Sheikh Hamdan who is also the general supervisor of the Strategy, the DIEDC launched the Strategy that focuses on long-term impact. The main objective of the Strategy is to drive the growth of the Islamic economy sectors on a local, regional and global scale, and to set a benchmark for the Islamic economic system worldwide.
At the heart of the Strategy are three economic pillars — Islamic finance, Halal industry and Islamic lifestyle encompassing Islamic art and culture, modest fashion and family-friendly tourism — and three enabling pillars — knowledge, standards and the digital Islamic economy. The economic and enabling pillars interconnect and work together to realize the vision of the UAE leadership for the Islamic economy through shaping a conducive environment for sustainable investments and real development.