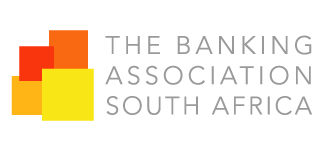 The Banking Association South Africa
The Banking Association South Africa is the mandated representative of the banking sector and addresses industry issues through:
Lobbying and advocacy
Policy influence
Guiding transformation in the sector
Acting as a catalyst for constructive and sustainable change in the sector
Engagement with critical stakeholders

The Banking Association South Africa manages numerous committees that advise The Banking Association executive on issues pertinent to the sector. The executive of The Banking Association also leverages off the capacity of members of these committees, so as to bring the optimal resources to bear on pertinent issues.
In addition to the committees, The Banking Association South Africa oversees several business forums, task groups and sub-committees, which are interim structures put in place to assist the committees in resolving a particular matter/issue at a given time.
We are the only African Banking Association that is a member of the International Banking Federation (IBFed).