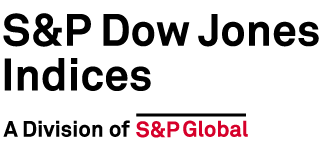 S&P Dow Jones Indices
S&P Dow Jones Indices (S&P DJI) is the largest global resource for essential index-based concepts, data and research, and home to iconic financial market indicators such as the S&P 500® and the Dow Jones Industrial Average®. More assets are invested in products based on our indices than products based on indices from any other provider in the world. Since Charles Dow invented the first index in 1884, S&P DJI has become home to over one million indices across the spectrum of asset classes that have helped define the way investors measure and trade the markets.
S&P DJI has the longest history of providing Islamic market indices since the launch of DJIM World Index, the world's first Shariah compliant benchmark in 1999. In 2006, the Dow Jones Sukuk Index was launched, which became the first index to track the performance of global Islamic fixed income securities.
Nowadays, S&P DJI offers two highly visible and widely used index families for Shariah compliant investors: The DJ Islamic Market (DJIM) Indices and S&P Shariah Indices. The two index families include thousands of broad-market, blue-chip, fixed-income and strategy and thematic indices that have passed rules-based screens for Shariah compliance and are the most visible and widely-used set of Shariah compliant benchmarks in the world. A majority of the largest asset managers in the Middle East, Southeast Asia as well as major banks/asset managers in Europe and the US that serve a Shariah clientele utilize S&P DJI to construct Shariah compliant investment strategies.
S&P DJI is a division of S&P Global (NYSE: SPGI), which provides essential intelligence for individuals, companies and governments to make decisions with confidence. For more information, visit www.spglobal.com/spdji/.