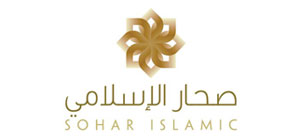 Sohar Islamic
Established in 2013, Sohar Islamic is the Islamic banking window of Sohar International that offers personal and corporate Islamic banking solutions in Oman. Built on the pillars of transparency, trust and commitment, Sohar Islamic's forward-thinking approach allows for stellar contributions to Oman's economy while promoting the merits of the Islamic finance industry.
Delivering superior customer service, through a network of strategically placed branches and convenient digital channels, Sohar Islamic observes key conditions including complete segregation of funds, existence of an eminent Shariah supervisory board and compliance with the standards of AAOIFI.
As a socially responsible corporate citizen, Sohar Islamic gives greater focus on bringing more value to the various segments of society. Over the years, Sohar Islamic had launched and supported initiatives related to the empowerment of youth, the preservation of traditional and cultural values and the wellbeing of society across the Sultanate.