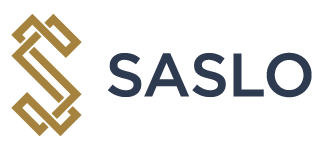 Said Al Shahry & Partners (SASLO)
SASLO is an Omani full-service law firm with international experience, providing legal services for more than 27 years across a broad range of sectors and practice areas. The firm has 32 full-time lawyers in two departments — Corporate Commercial and Dispute Resolution. SASLO has advised on some of the most complex financing and infrastructure projects in the Sultanate and has been involved in significant litigation and arbitration in Oman, setting precedents with the Supreme Court.
SASLO has a reputation for providing practical and commercial advice in the context of Omani regulatory and legal requirements. SASLO has a good working relationship with all the government ministries and decision-makers within Oman whose remit affects the business of both local and international clients. In addition to this, SASLO has regularly acted as the advisors to the government for the regulatory development of the business environment.
Having its head office in Muscat and branches in Sohar and Salalah, SASLO is capable of responding rapidly to the legal needs of its clients anywhere in the Sultanate of Oman.