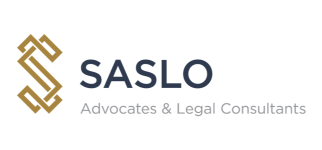 Said Al Shahry & Partners (SASLO)
Said Al Shahry & Partners (SASLO) is a premier full-service commercial Omani law firm that has been a leader and influencer in the Omani legal market for over three decades. The firm has offices in Muscat, Sohar and Salalah and has established strong local roots and a deep understanding of Omani law and practice.
The team at SASLO comprises local and international lawyers and is one of the largest in the Sultanate of Oman. They deliver premium quality Omani legal advice to the very highest standards of international best practice, and their clients regularly receive expert guidance on all aspects of legal transactions in Oman.
SASLO has a combination of lawyers with specialist expertise in dispute resolution; corporate/commercial law; banking and finance, including Islamic finance; employment; construction; projects; capital markets; intellectual property; real estate; and tax. This enables them to anticipate and address any of the issues that can arise across these practice areas, providing their clients with a comprehensive legal service that is tailored to their specific needs.
SASLO has a reputation for providing practical and commercial advice in the context of Omani regulatory and legal requirements. The team is well-versed in regulatory matters and has a strong understanding of the development of new laws and regulations in Oman. The firm often advises the government and other organizations on the regulatory development of the business environment.