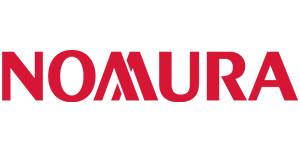 NOMURA ISLAMIC ASSET MANAGEMENT SDN. BHD.
Nomura Islamic Asset Management (NIAM) was established in November 2008 to serve as the global Islamic hub for the Nomura Asset Management (NAM) Group internationally, to provide Shariah compliant investment solutions to our clients worldwide. In the short period since our inception, we have successfully built ourselves as one of the largest Islamic fund management boutiques in the world by assets under management size, and have been ranked among the world's top 25 largest for the past four consecutive years by Asian Investor.
NIAM is a full-suite investment management office, with capabilities developed for portfolio management, research, and Shariah compliance monitoring for the Islamic equity and Sukuk asset classes, with regional and global coverage. We tailor our Shariah investment solutions to meet the needs of our diverse clientele, including prominent institutions globally, such as central banks, pension funds, financial institutions and corporations. Our investments are in strict adherence and accordance with Shariah principles under the guidance of our panel of Shariah advisors who are among the industry's preeminent and most experienced Shariah experts or scholars.
In partnership with local and international industry players, we are avid participants in focused initiatives to promote Shariah investing across various markets. We have been involved in various consultations and dialogues with regulators and government bodies to promote a better understanding and support of Islamic investment solutions, not just in Malaysia, but also notably, in Brunei, Indonesia and the Middle East.
Even prior to the establishment of NIAM, we have been in the Islamic asset management space via our local conventional sister company, Nomura Asset Management Malaysia, which has been managing Shariah mandates since 2007. In addition to our adherence to Shariah standards, the NAM Group as a whole is also a signatory of the United Nation Principles for Responsible Investing, and as such we incorporate responsible investment principles into our investment approach.