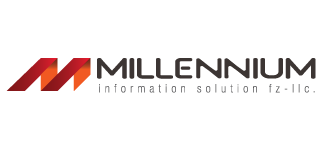 Millennium Information Solution FZ
We are a global software solution provider with over two decades of experience in designing, developing, deploying and marketing software suites to enhance your business process and efficiency. Millennium has established itself as a consistent and reliable software company through its commitment and dedication toward quality, innovation and customer satisfaction. The company positions itself globally through software development, consultancy services and three flagship products.
Ranked as one of the top 10 global Islamic banking solution providers by Gartner of the US since 2011.
Ababil of Millennium is now certified by ISRA Consultancy for being Shariah compliant with AAOIFI, AAFA, MWL, IFSB, BNM standards.
Global Finance Magazine ranked Ababil of Millennium as one of the award winners under 'The Innovators 2016 — Islamic Finance' category.
Millennium has been awarded the IFFSA Award in 2017 (Silver) and 2018 (Gold) and is considered as the best solution provider in the region.