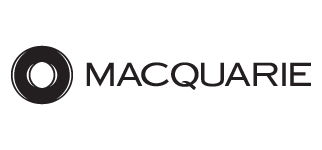 Macquarie
Macquarie Group is a global diversified financial group. It acts primarily as an investment intermediary for institutional, corporate and retail clients and counterparties around the world.
Macquarie Group has built a uniquely diversified business since its inception in 1969. It has established leading market positions as a global specialist in a wide range of sectors, including resources, agriculture and commodities, green energy, conventional energy and infrastructure, with a deep knowledge of Asia Pacific financial markets.
Macquarie Group's diverse range of services provides clients with asset management and finance, banking, advisory and risk and capital solutions across debt, equity and commodities.
Founded in 1969, Macquarie employs 14,469 people in over 25 countries. As of the 31st March 2018, Macquarie had assets under management of US$381.8 billion.