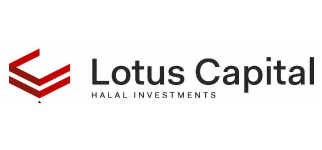 Lotus Capital
Lotus Capital is a specialized investment management and advisory firm at the forefront of non-interest finance in Nigeria. With an experienced management team and reputable Shariah advisory board, Lotus has made indelible footprints in the Nigerian capital market for over a decade. The company currently manages the largest Shariah compliant mutual fund in the country.
In 2008, Lotus launched the first Shariah compliant mutual fund, the Lotus Halal Investment Fund, and in 2012, it partnered with the Nigerian Stock Exchange to establish the first compliant equity index, and thereafter launched a tracker fund — the Lotus Halal Equity Exchange Traded Fund.
In 2013, Lotus was the lead advisor of the first Sukuk facility in Nigeria issued by the Osun state government, which was 11.4% oversubscribed. To further deepen the non-interest capital market, Lotus launched the first Islamic fixed income fund in 2016 and acted as a co-advisor to the federal government of Nigeria on its sovereign Sukuk issuances from 2017 to 2020, all of which were oversubscribed.